16 Oct 2017
Mecalux is currently building a new 40 metre-high automated clad-rack warehouse with a capacity of about 16,000 pallets for Lantmännen Unibake, one of the biggest bread producers worldwide. The project takes the company's growth perspectives into account, thus providing the ability to expand the structure in the future.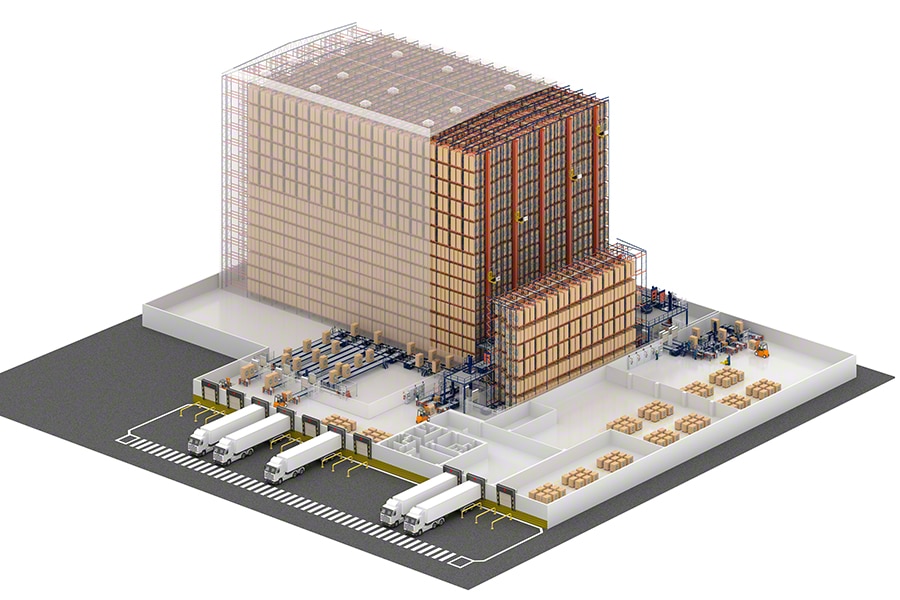 The warehouse will consist of various storage zones: a zone for temperatures as low as -20 °C and operated by five automatic stacker cranes with double depth capacity; and an above zero storage zone for products operated by a single automatic stacker crane, also working with a double depth storage capacity. A total of six automatic stacker cranes will be installed in the first stage of this business investment.
The front part of the structure, comprising the automatic conveyor, will consist of two levels. The lower level will include the frozen storage entrance and exit, as well as one for dispatching goods from the freezer chamber, with a spacious buffer zone. On the other hand, the receipt of goods at the main frozen storage installation area will take place on the upper level.
Lantmännen Unibake is an internationally recognised enterprise and has its registered headquarters in Denmark. The company is one of the most important fresh and frozen bread suppliers in Europe. Over recent years, the company has been rapidly expanding its operations into global markets and presently has facilities in Denmark, Poland, Belgium, Sweden, Norway, Finland, Germany, the United Kingdom, Russia and the United States.