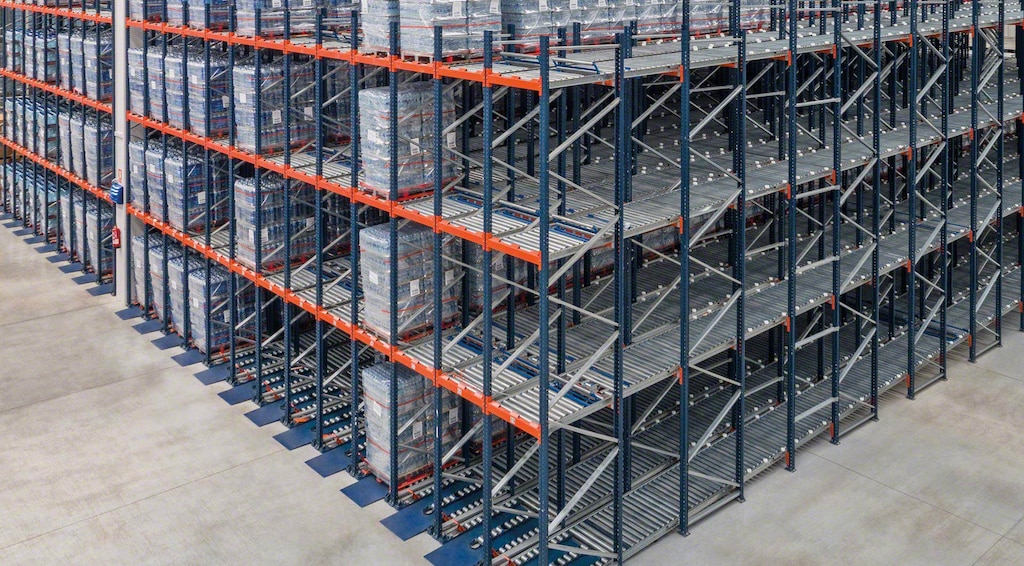 Perfect pallet rotation (FIFO System). Saves space and time when manipulating pallets. Eliminates pass-through interferences. Maximum capacity.
Ideal system to store perishable goods with high rotation, as well as high consumption goods with a continuous flux.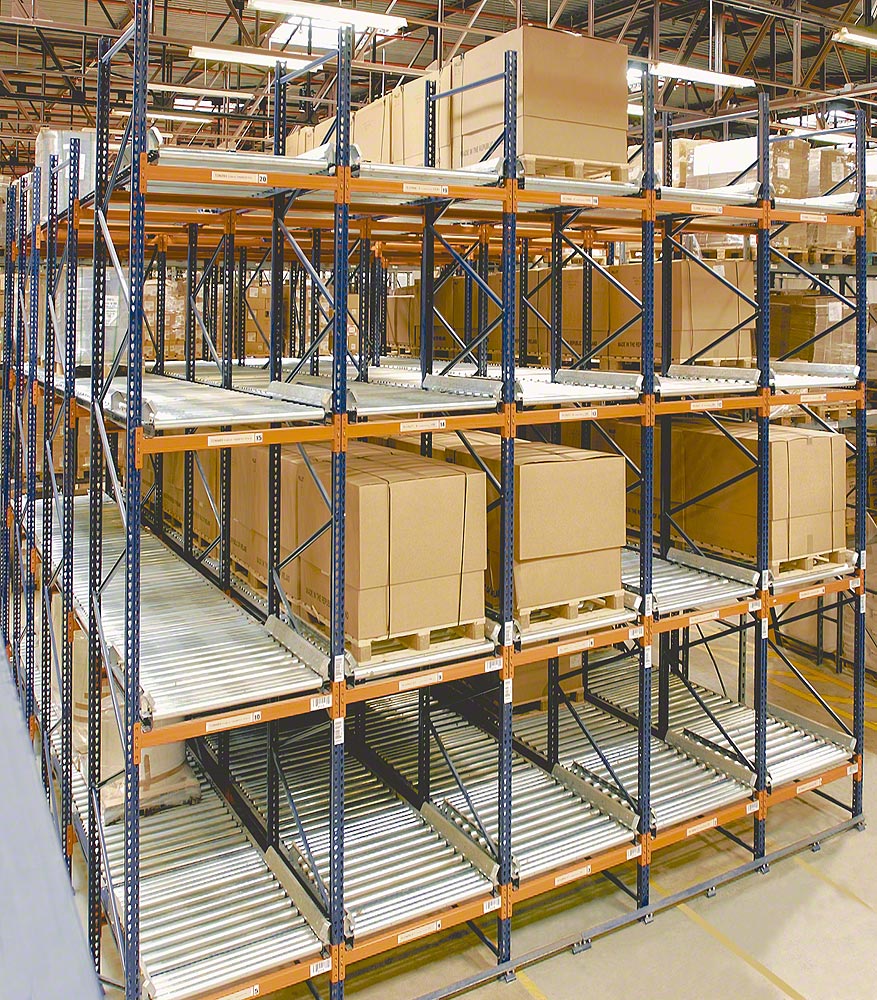 16f737eb-552c-abdb-acb1-d610c7fcc8e5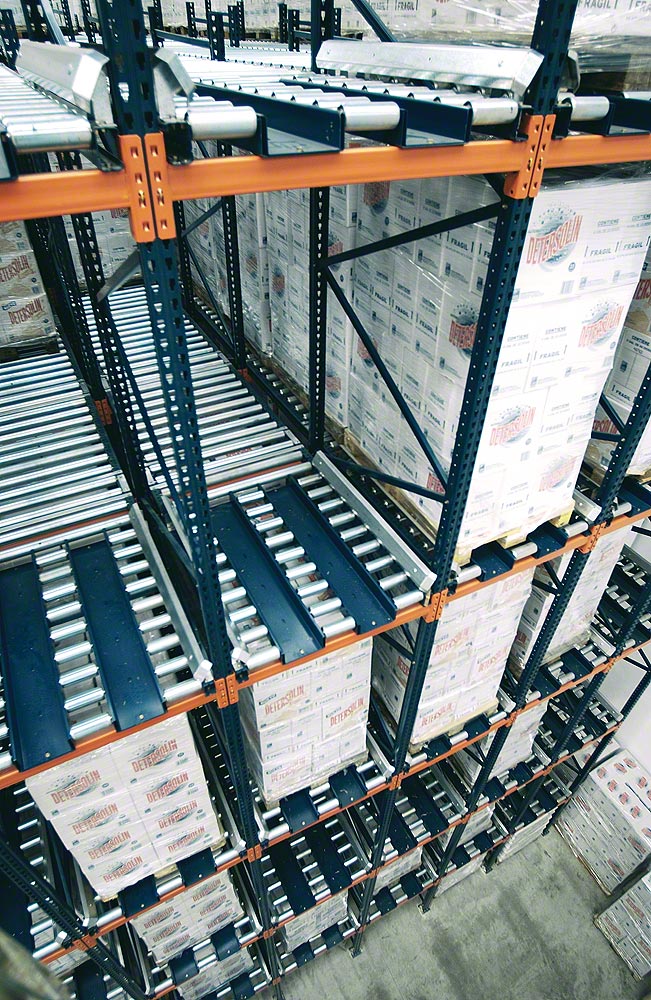 e01ae905-0b73-1ac1-5028-0fc54d48a58b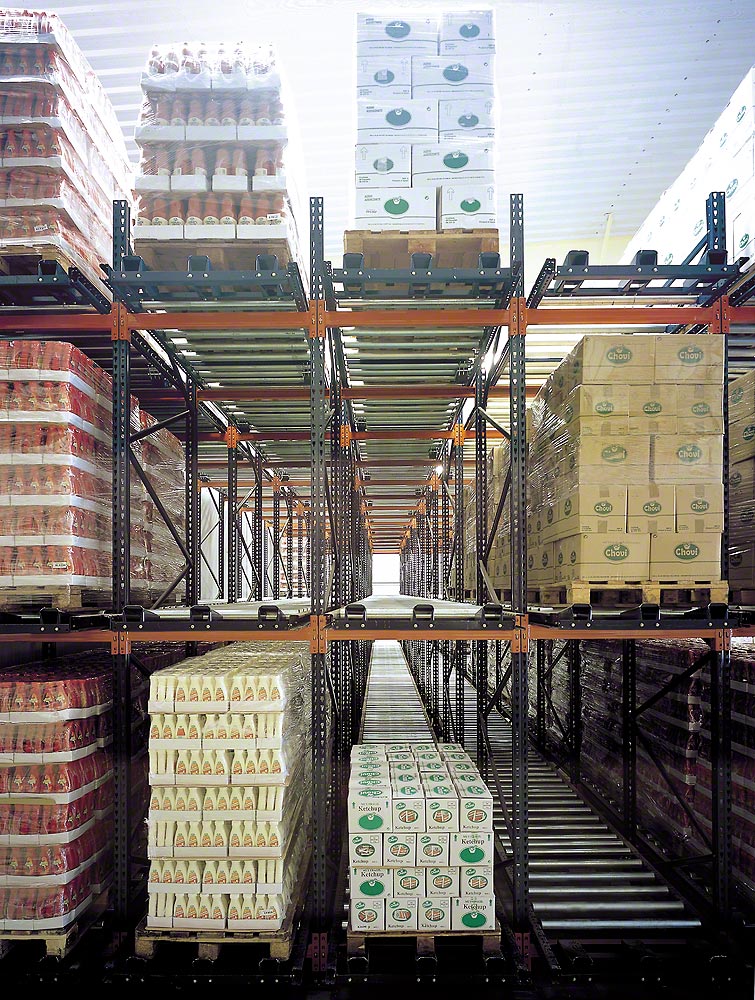 d3ae87c0-5132-481b-f45a-0d912ba39106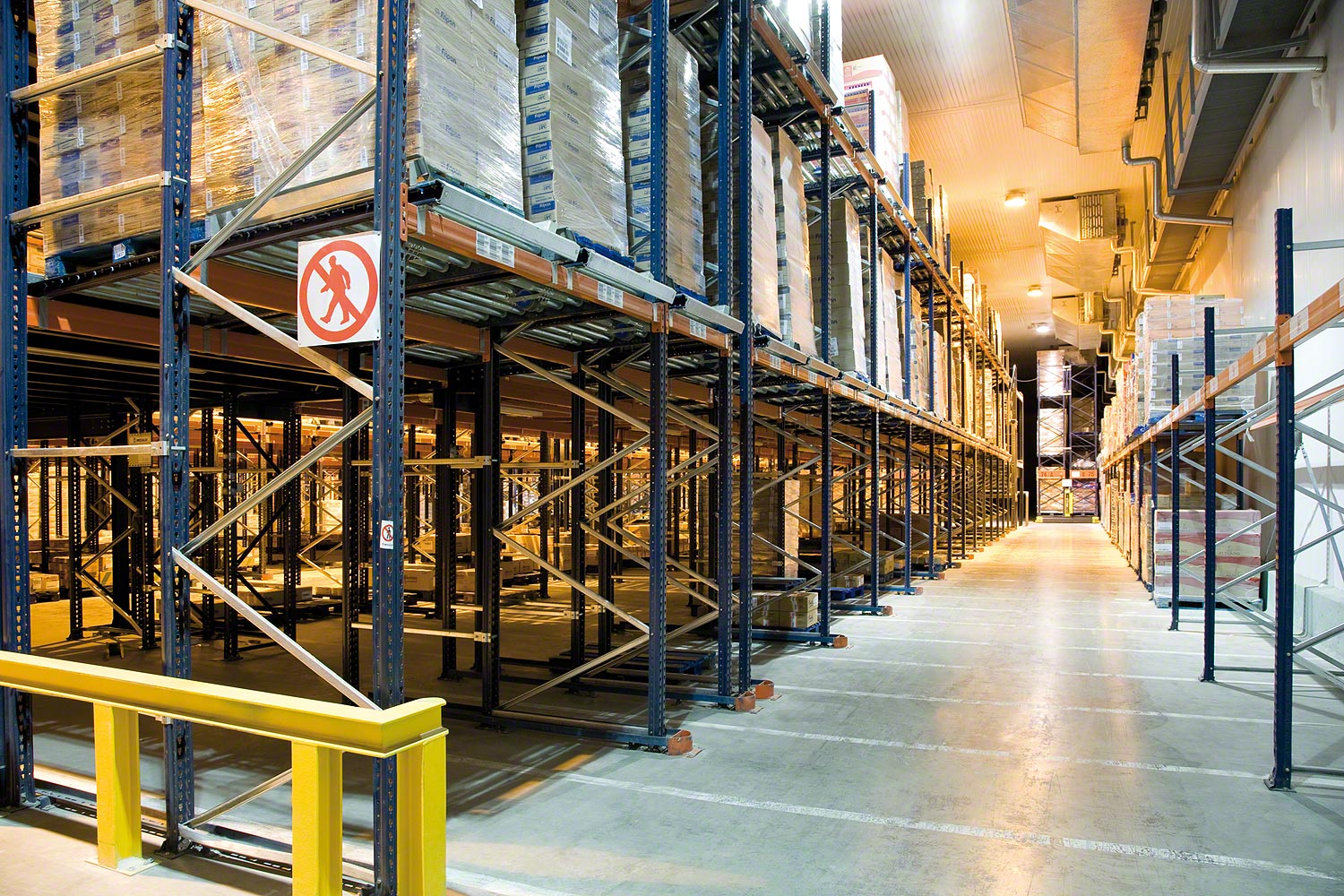 736ae360-aa09-bc12-15f5-dff4d3e194b3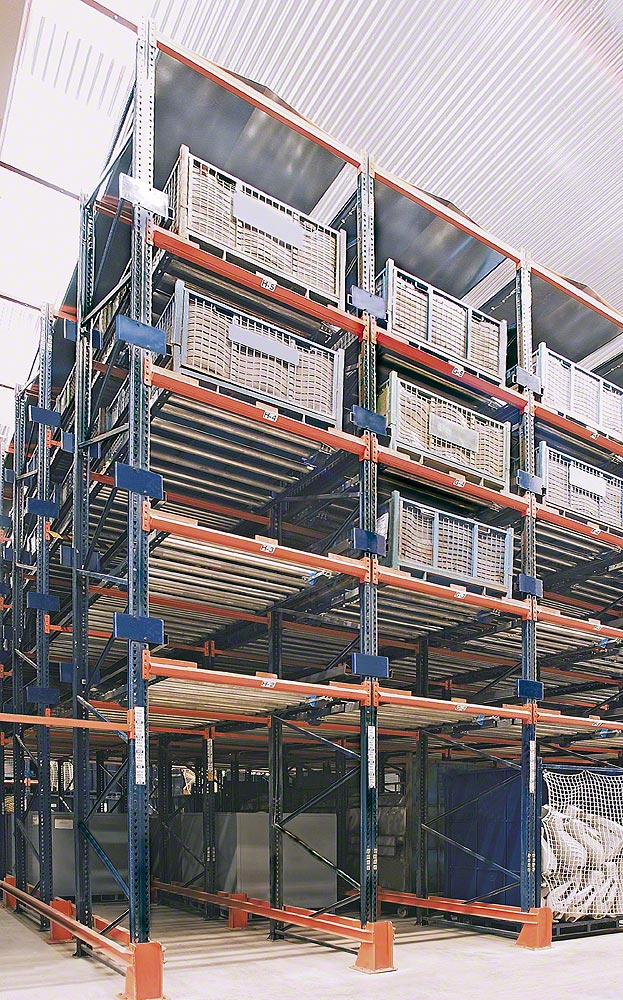 03a52b10-44e3-e608-8c4d-e11de47eb633
85f9c493-3dad-0875-91e4-eecb1549ddff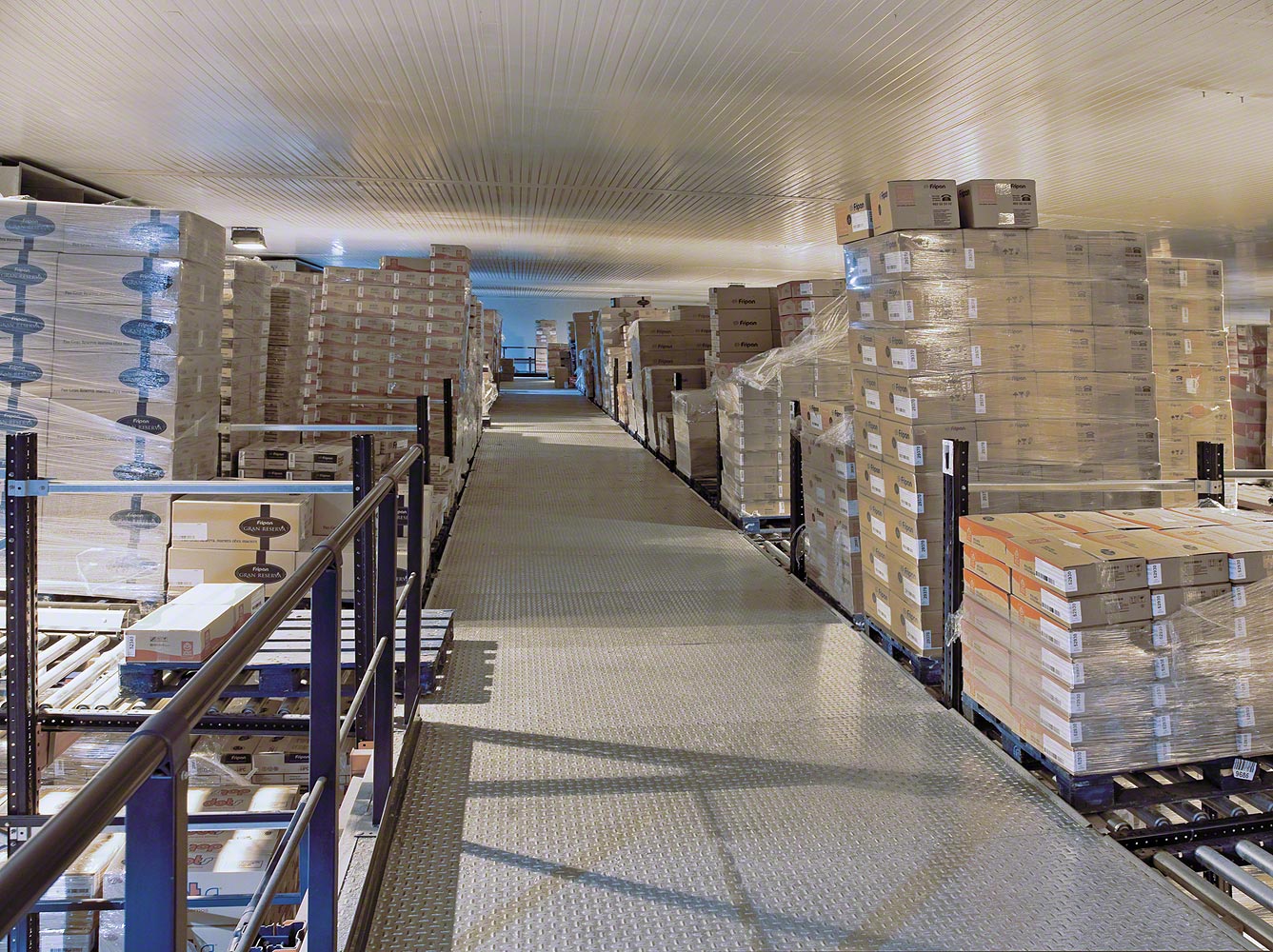 aa15b5ab-f9e1-fc24-8156-a40d2a55e4e4
df719868-11bb-8a16-02be-5e5893fa1331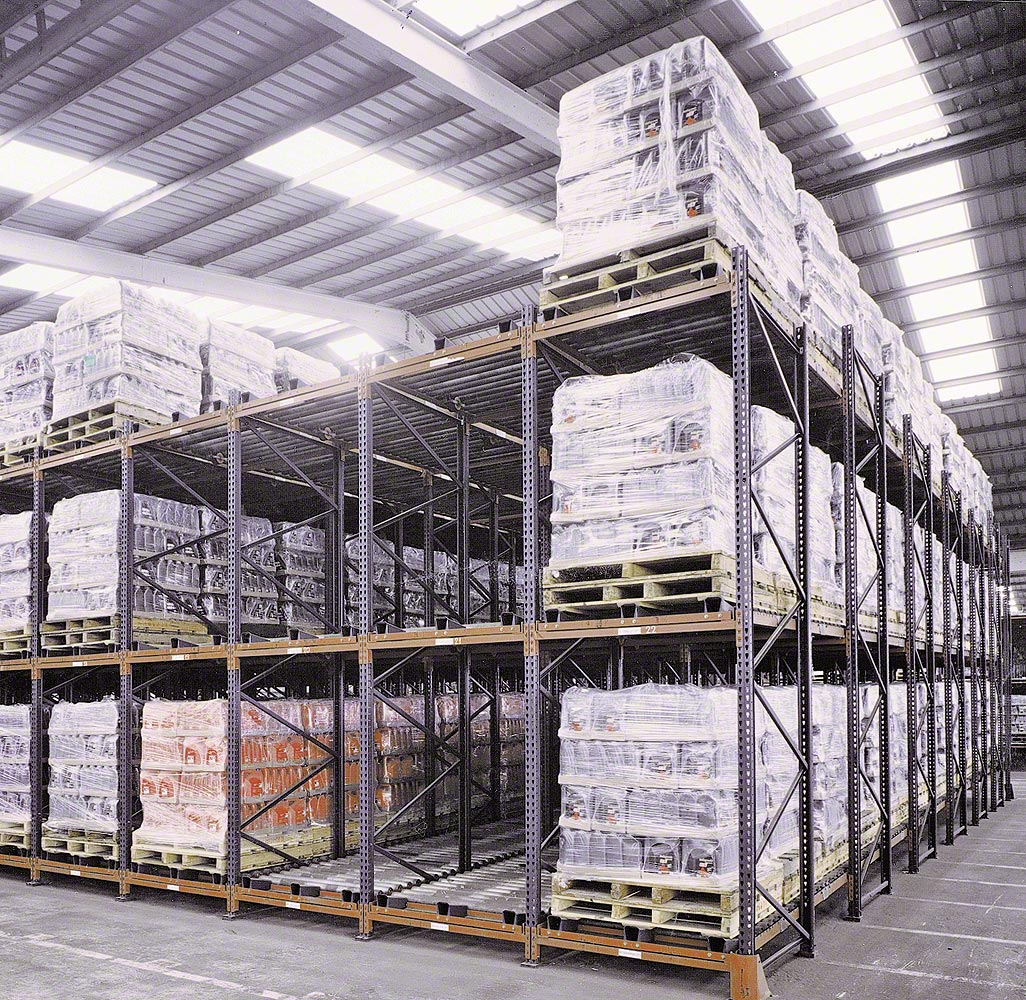 cd9a819c-eed6-bcda-35bc-86b1e99253e8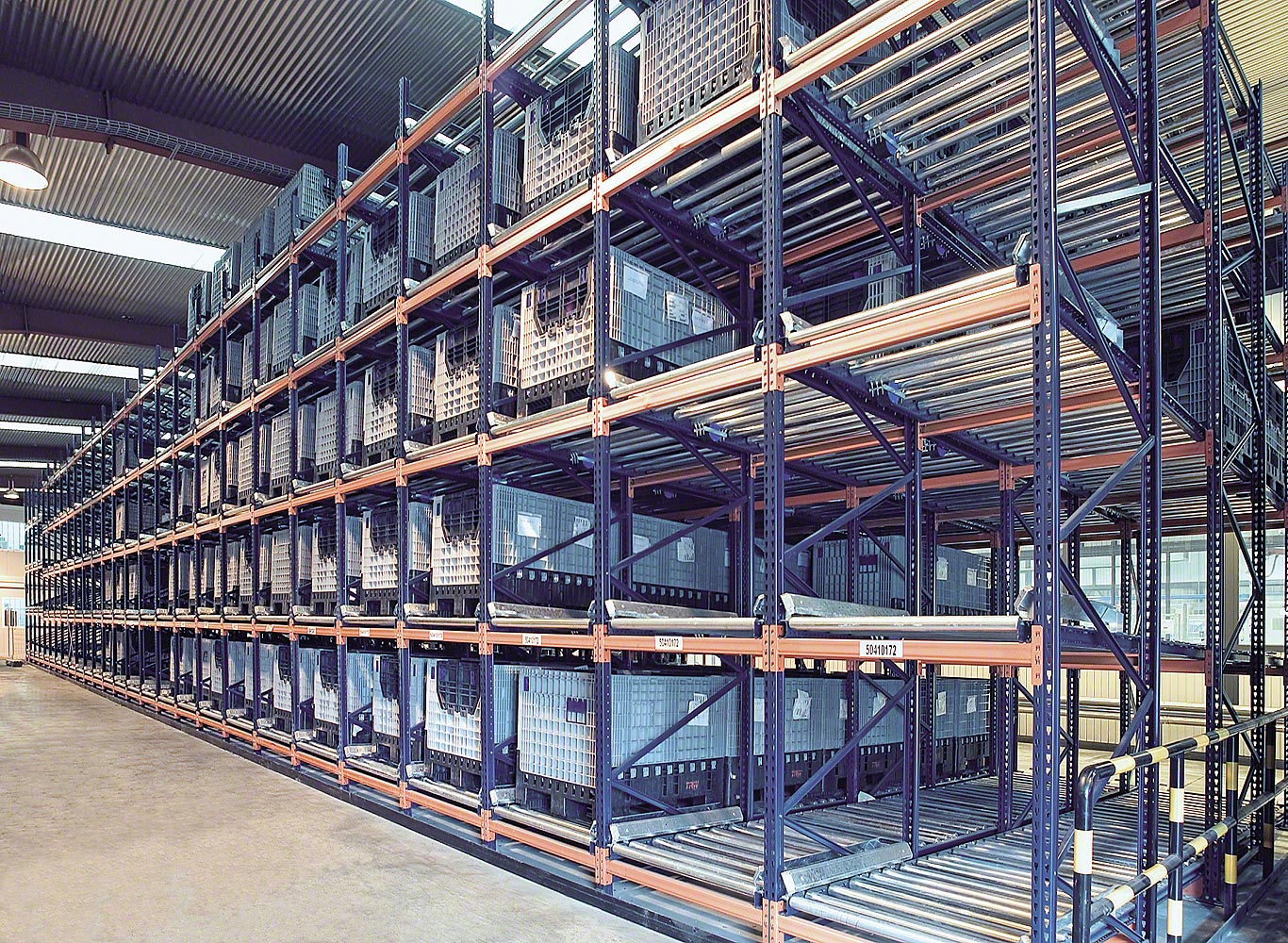 dcc6cad9-a19c-5991-d5a5-52a8f8e04a2b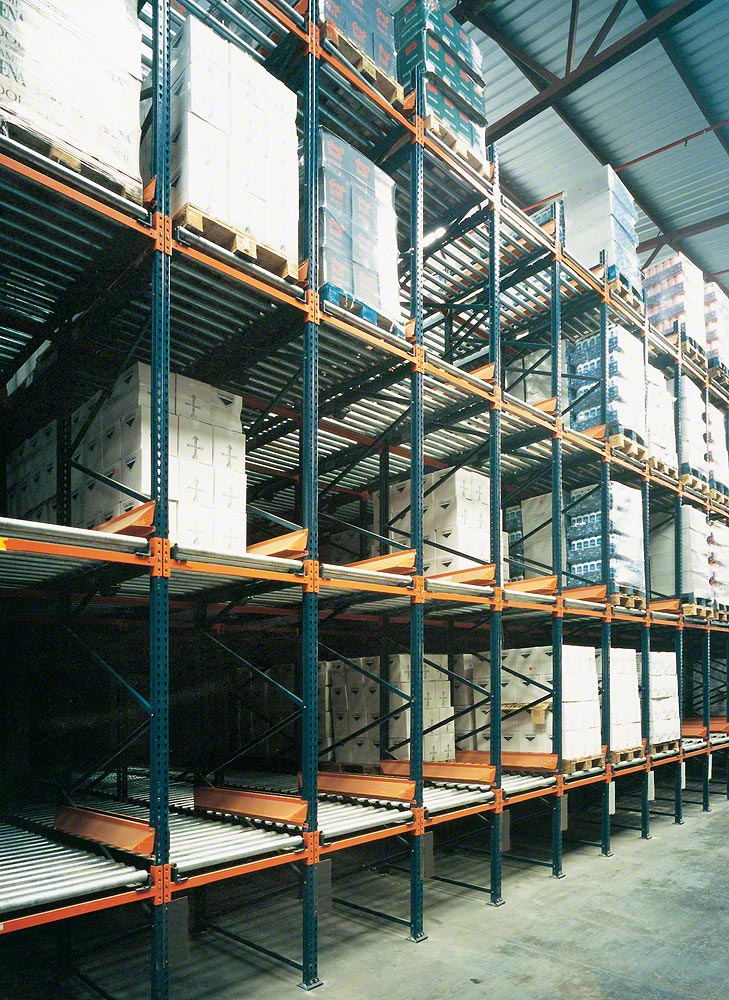 779d109a-4be5-18a0-89ea-f2660b90ec3f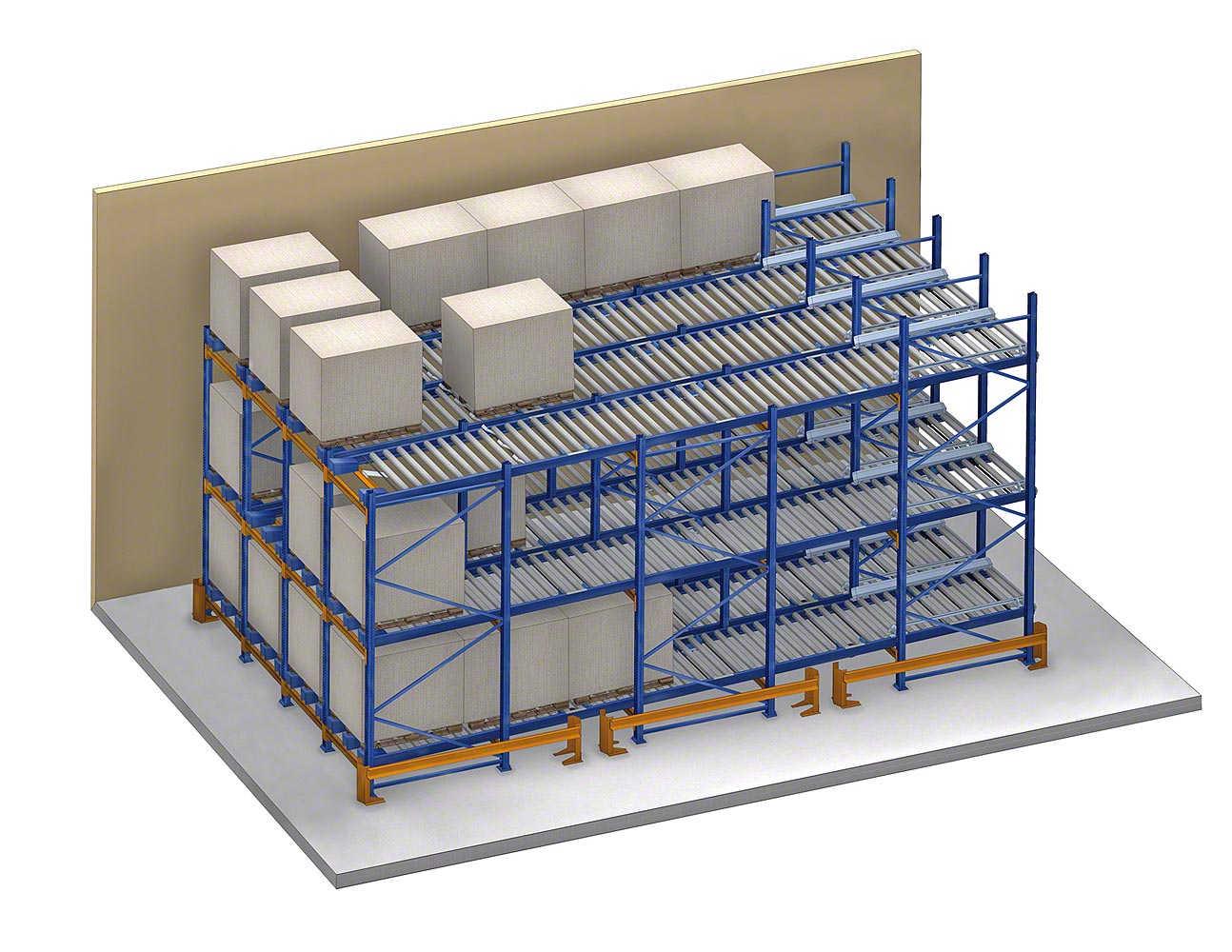 2e393013-85f9-1add-cce2-6dc8c83e487b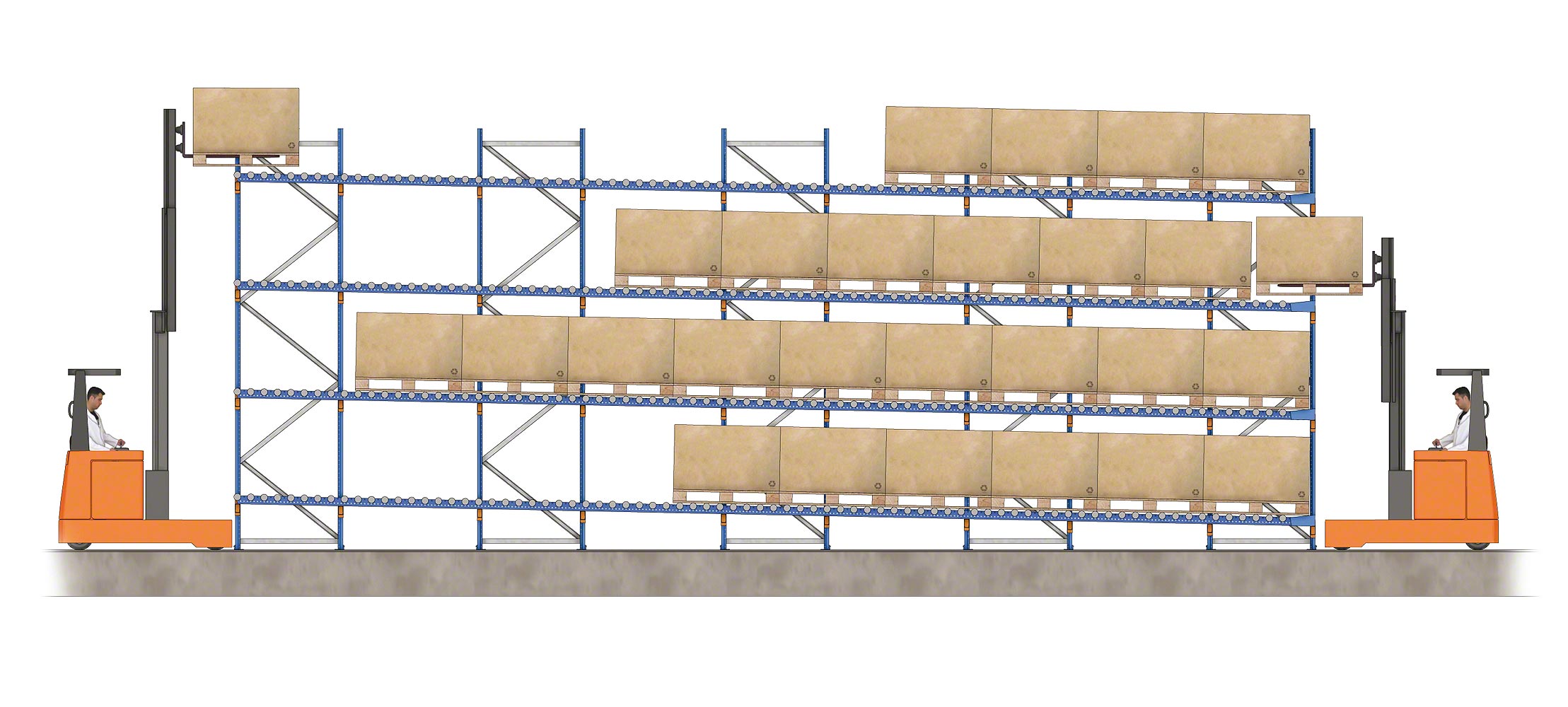 de8c4688-e888-56a7-109e-33d6c5bf8555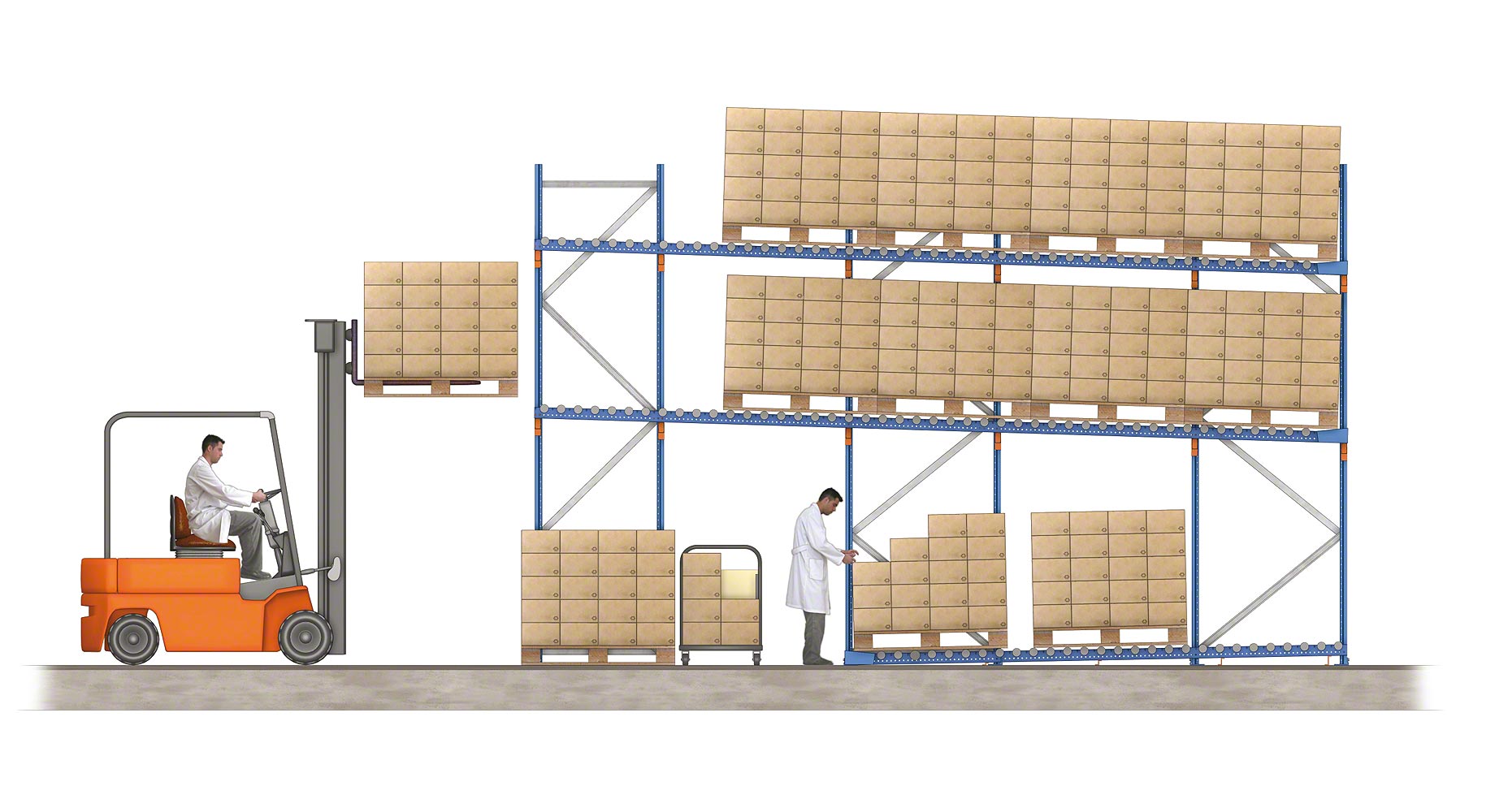 0f4b757f-285d-e464-2aa5-b93cee3f16ea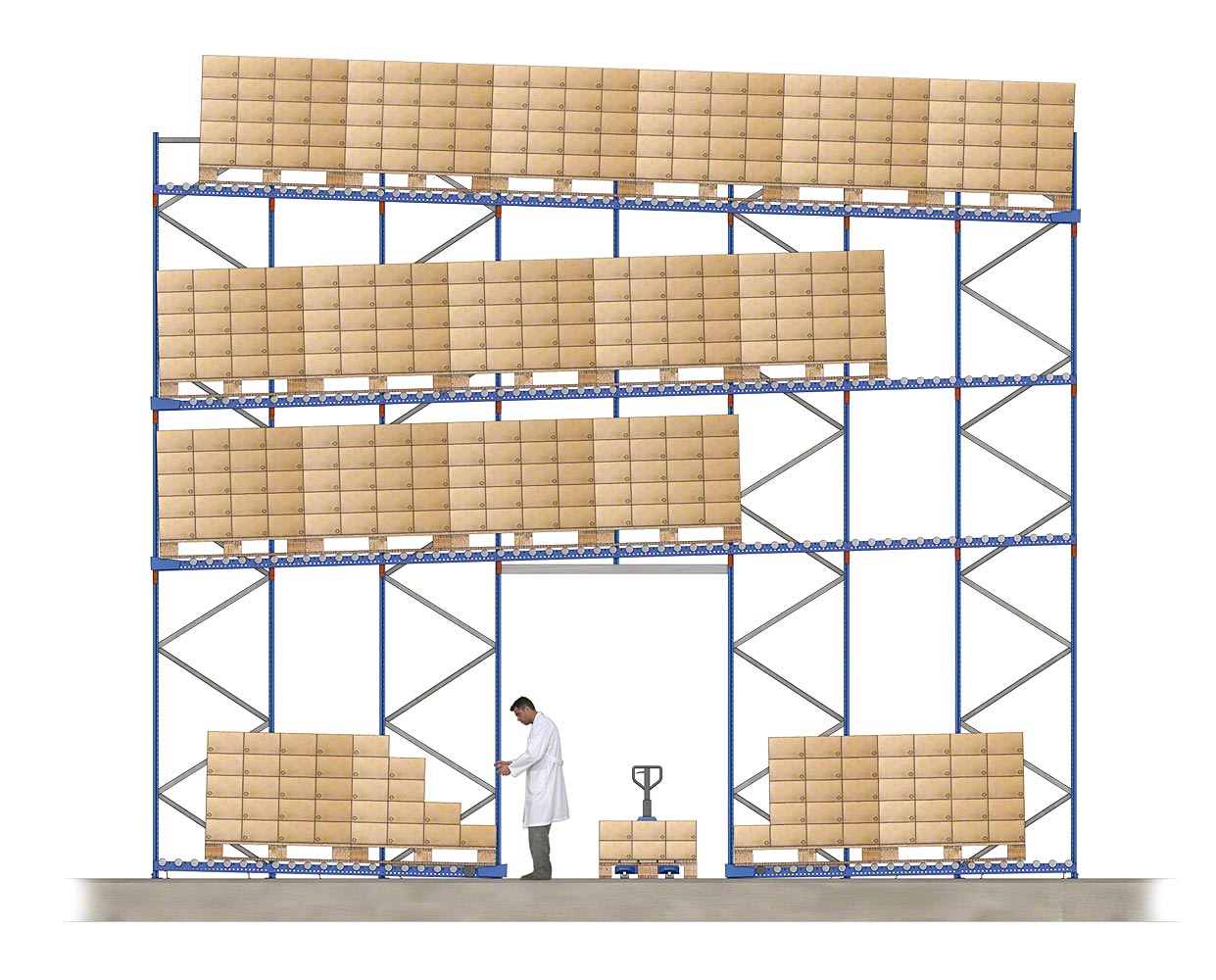 5549e623-8ebd-9de8-2382-1d469269edf4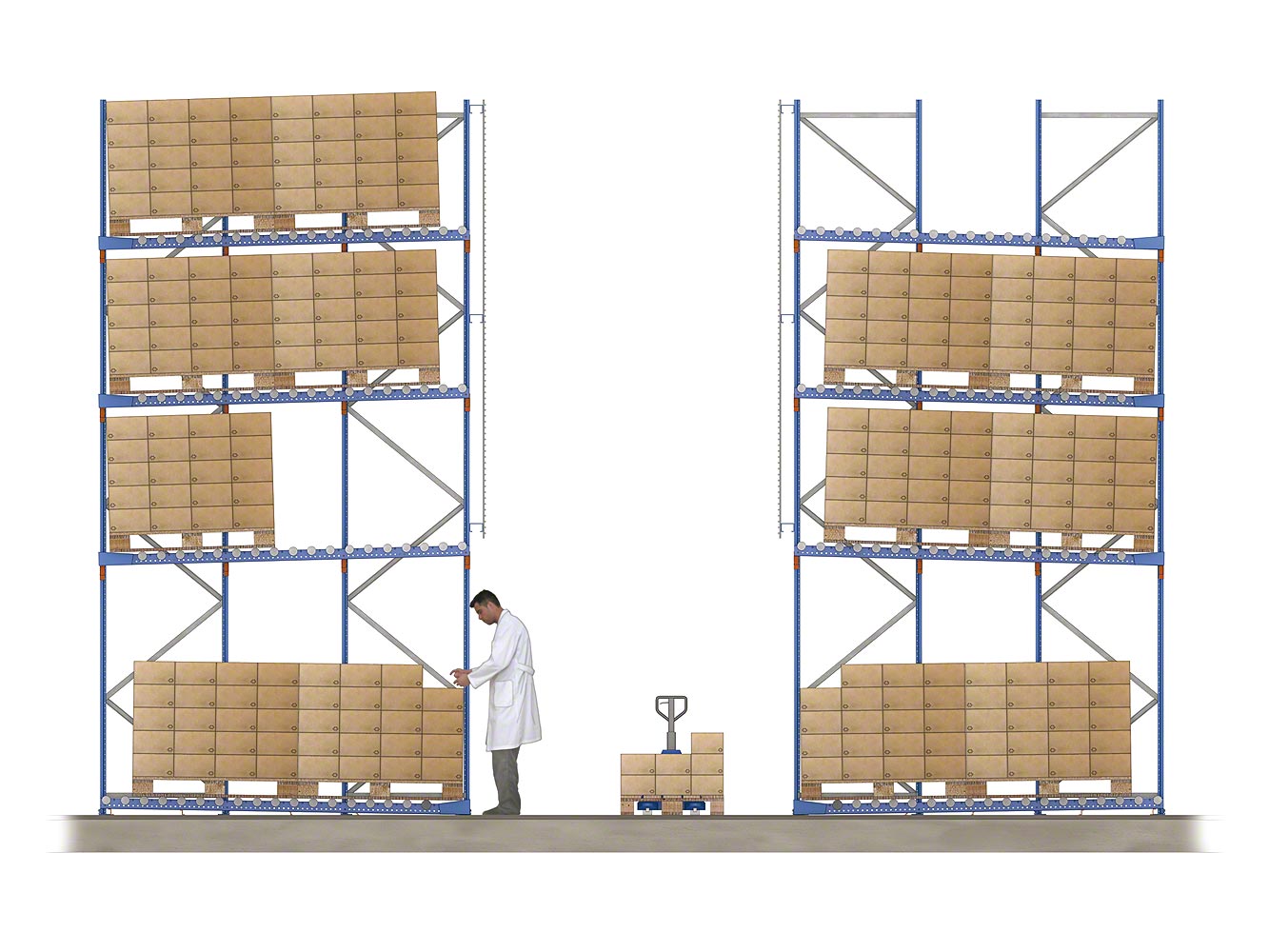 d9c73181-9917-ebd8-0466-2a682697985b
9af33b40-72f4-3fe0-9bbe-8b7c0bdad327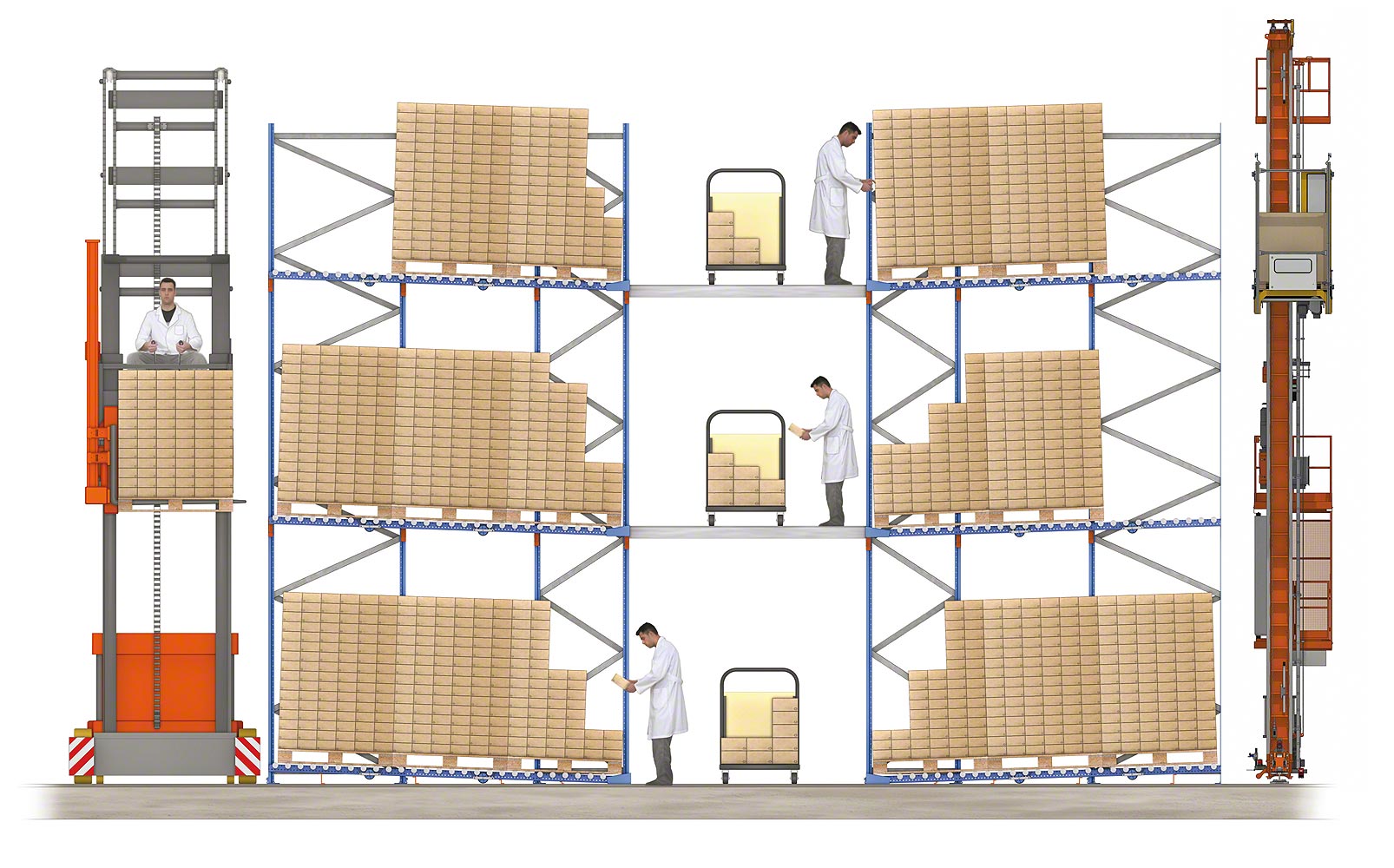 0bf76ac1-6feb-0ceb-a3cf-ec617ed6d020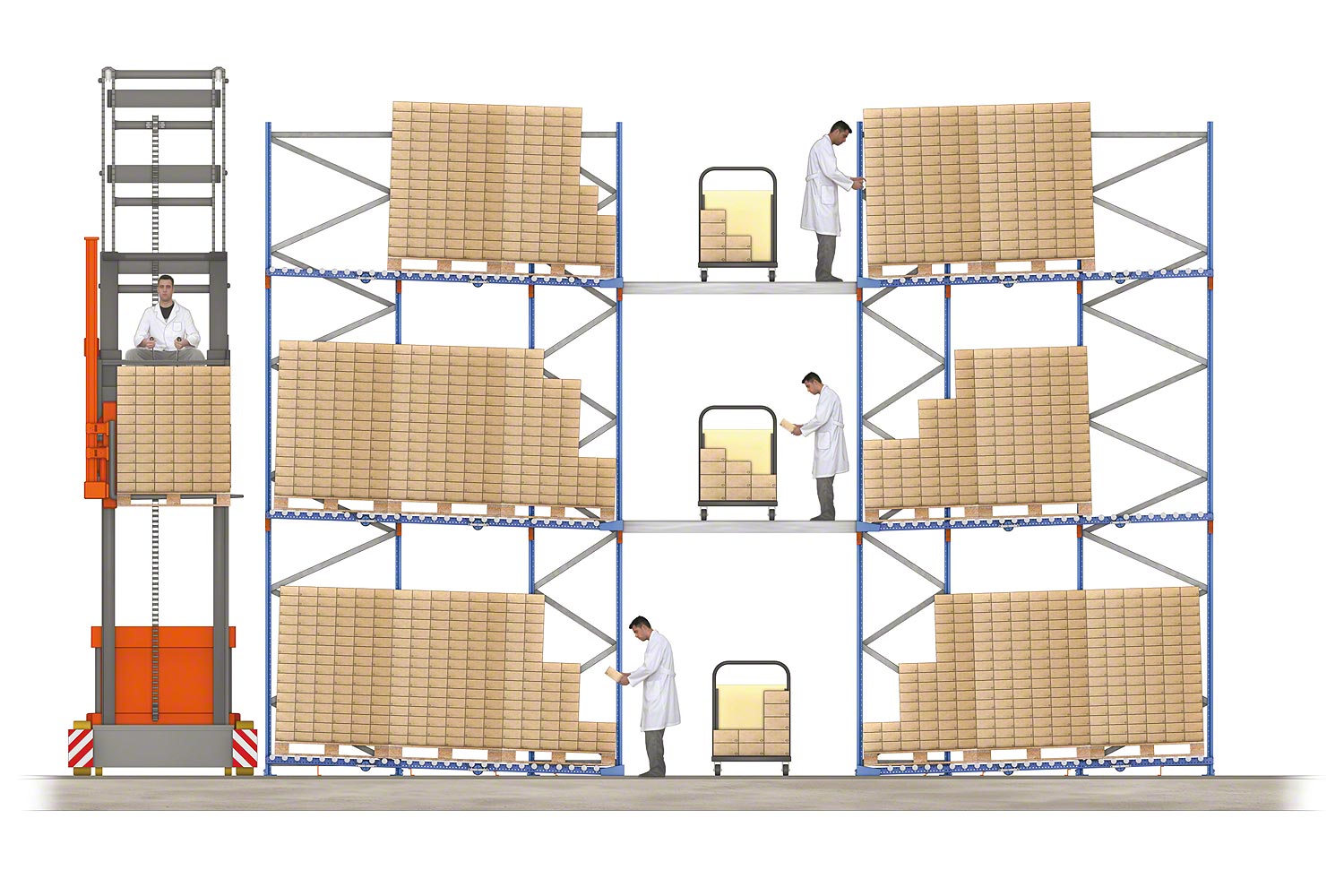 db8ee5f0-1210-a642-60bf-247781b43ad5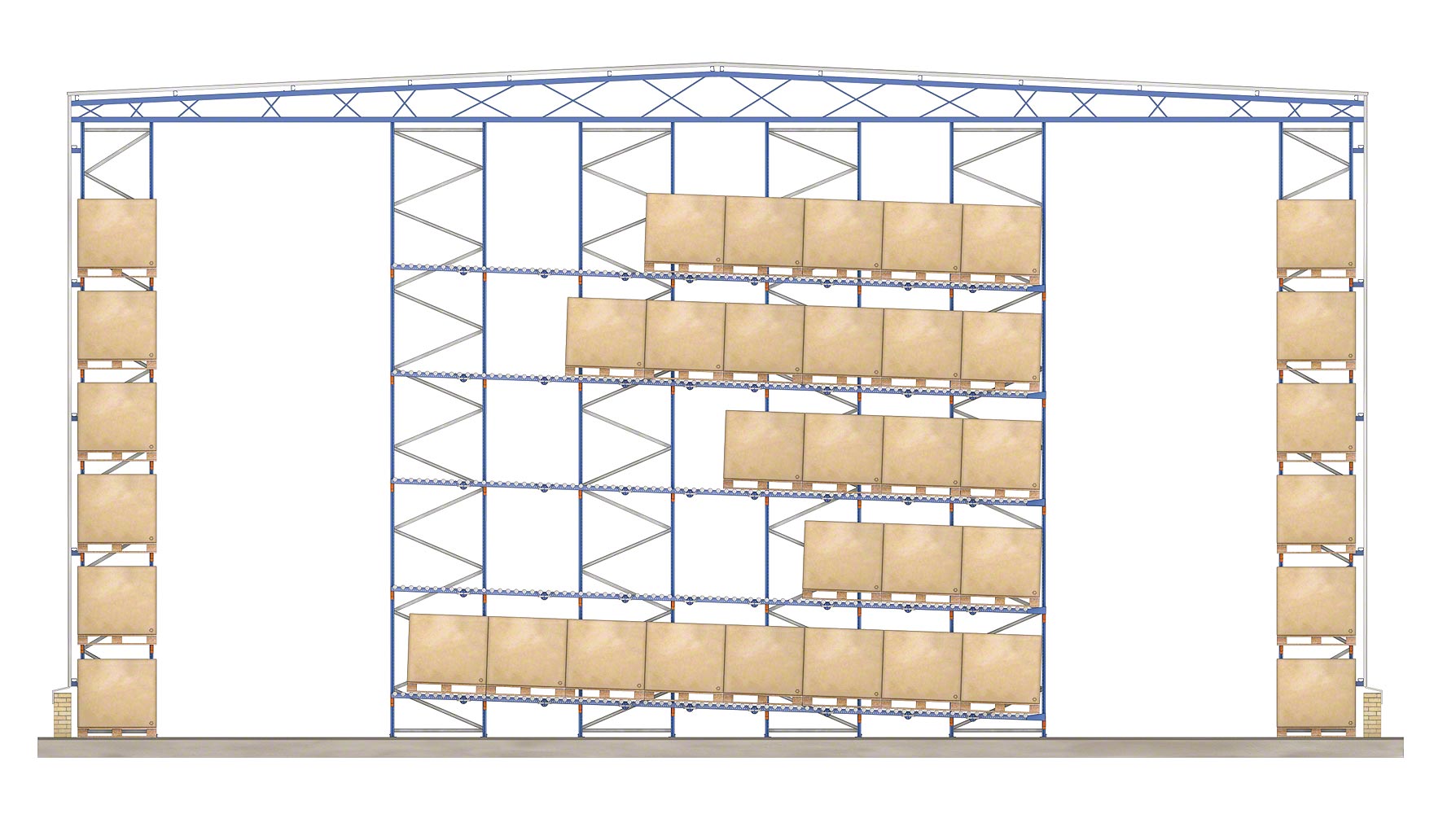 85f78638-4474-9979-1a0a-07fa063dd718
This is an ideal system for warehouses of perishable goods, although it can also be used in any industry or distribution business.
These racks incorporate roller track sections placed on a sloped lane to allow the pallets to slide over them. The pallets are put in at the highest part of the rolling section and move by the force of gravity and at a controlled speed towards the other end.
Advantages
Enables perfect pallet turnover (FIFO SYSTEM).
Maximum capacity as storage system is compact.
Time and space saved in pallet handling.
Excellent stock control.