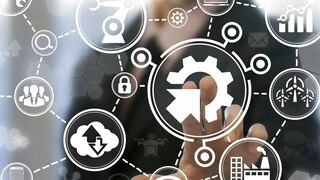 Easy Assistant
The freedom to adapt your WMS to your growing business
Ask Our Experts
Your WMS easily adapts to changes in your warehouse
Easy Assistant lets you view the warehouse and the spatial data that will be used to correctly calculate distances and workflow times. With this tool you can:
Change the design of your warehouses (racks, work area distribution, container types, etc.).
Configure new installations.
Adapt the user interface.
Some of the modifiable configurations include
Activate or deactivate storage means (loose stock and those in containers)
Configure container types (including sizes and weights)
Configure rack bays (including sizes, weights and container types allowed).
Configure equipment types (including capacities and simulation parameters).
Define warehouses (their code and contact info).
Configure container height types.
Specify equipment (based on established equipment types).
Establish storage zones.
Establish work zones (linking equipment types and authorised operations).
Design a warehouse (racks, aisles, docks, workstations, etc.).