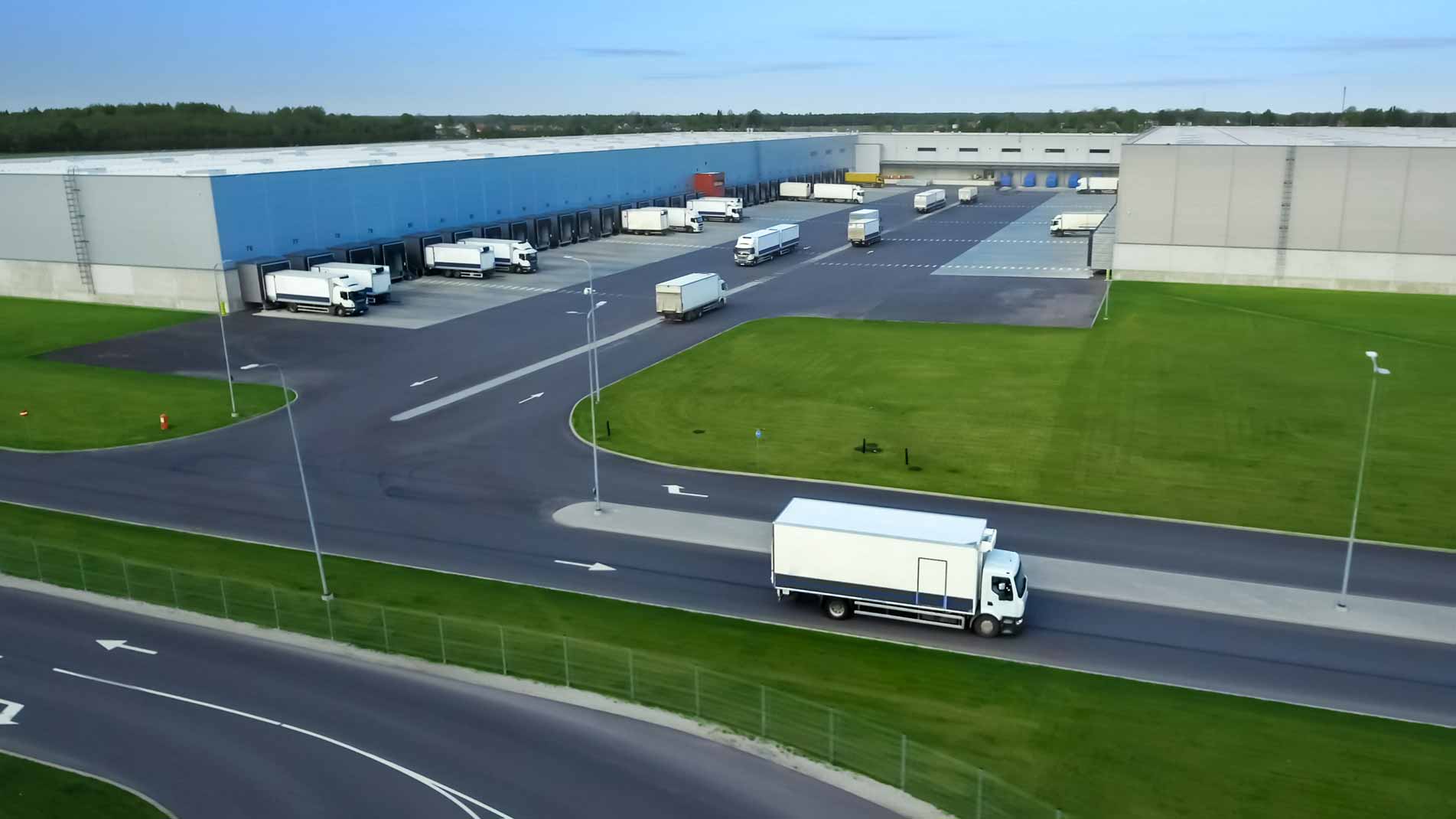 Multi Carrier Shipping Software
Coordinate packaging and labelling with carriers effectively
Ask Our Experts
Advanced solutions that streamline omnichannel services
This software includes advanced WMS functionalities to manage operations related to packaging and labelling, as well as the connections to your company's primary carriers.
Custom packaging at your fingertips
Put packages together correctly before a dispatch order arrives with the Multi Carrier Shipping Software, which lets you:
Oversee the number of packages.
List how many packages are being shipped to give more precise information to the carrier.
Print carrier labels.
The system gives you the option to create and print individual package labels for the carrier agent and the transport agencies you do business with.
Print delivery notes.
It is possible to print a delivery note for each order.
Confirm tracking numbers.
The system lets you verify the tracking code of the shipment.
Verify carrier shipping cage.
Optionally, request verification of the corresponding shipping cage from each carrier.
Messaging to carrier.
Stay in touch with the carrier agency through an integrated communication system.
Packing options
Straight to carrier shipping cages
Pack single units or separate orders and place them directly in the transport agency's shipping cages.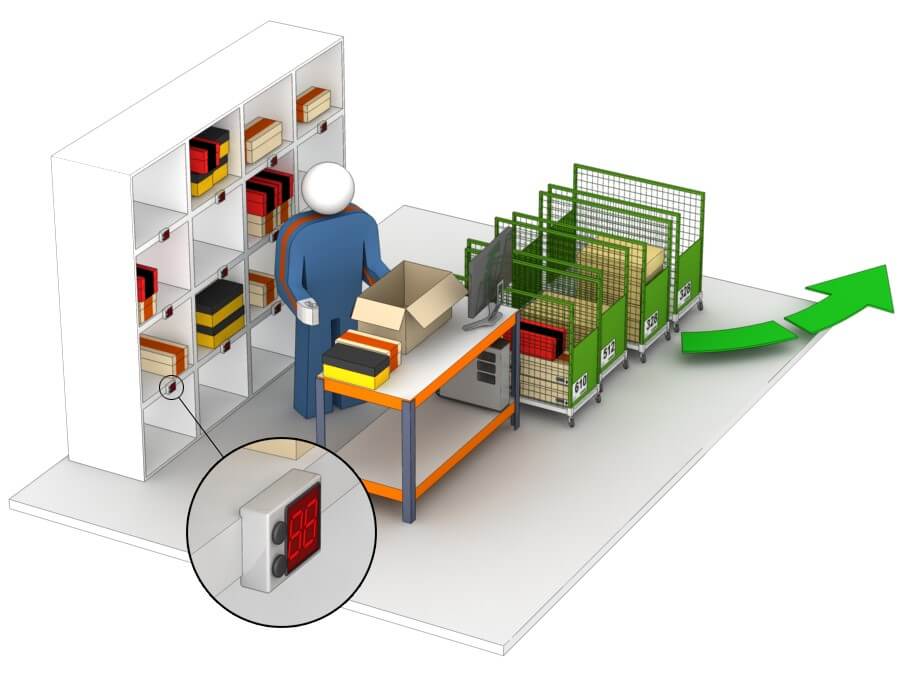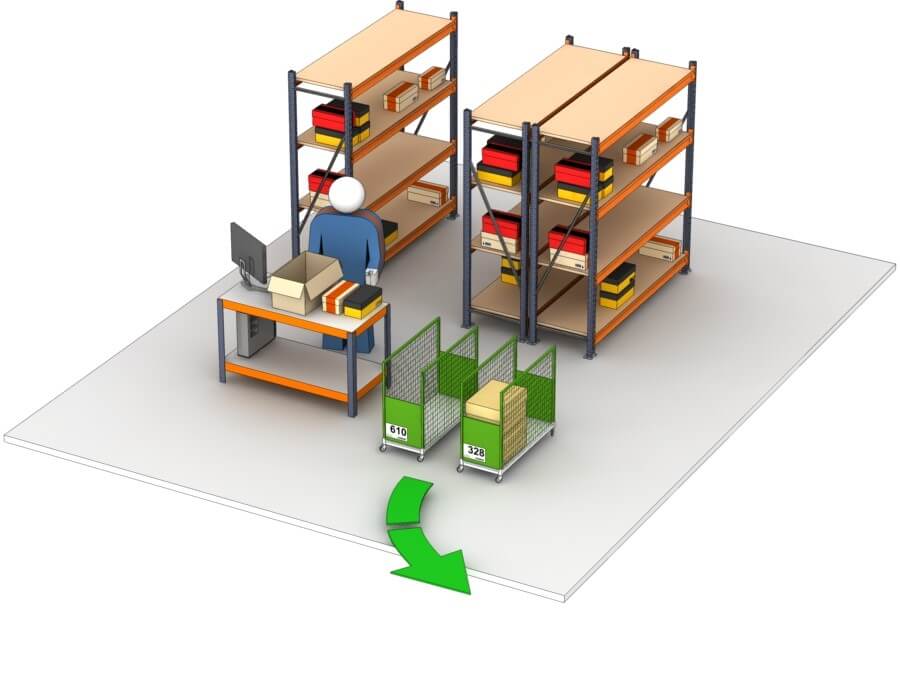 Via conveyors
Pack on a prep table and set orders on a conveyor or sorter. Very useful for either highly automated installations and those where, due to throughput, a conveyor transfers single units (SKUs that correspond to single unit orders from a single line).
The system makes it possible to identify each parcel of the carrier from the tracking label and to confirm the carrier's shipping cage.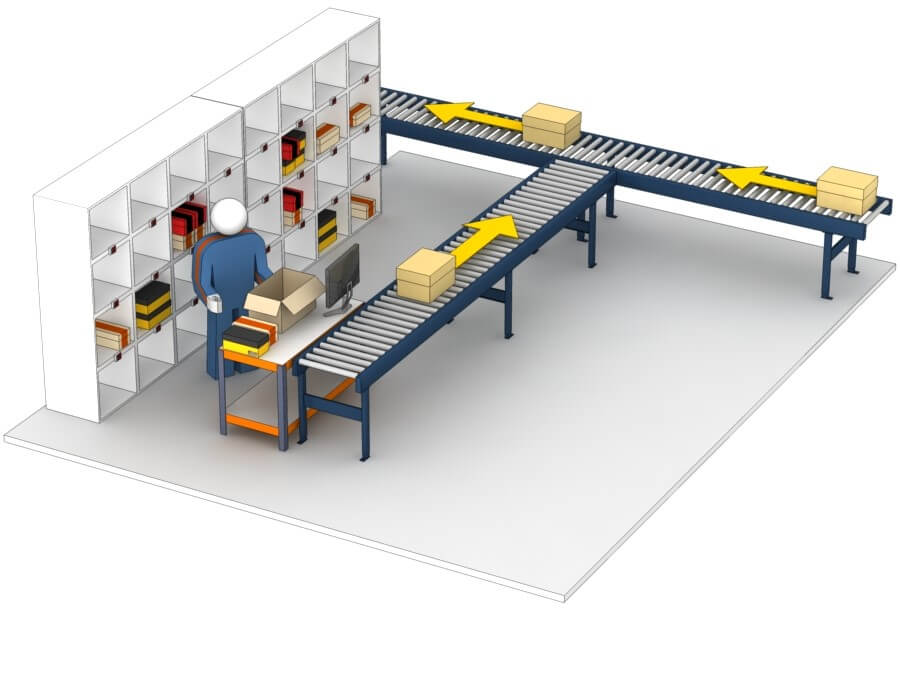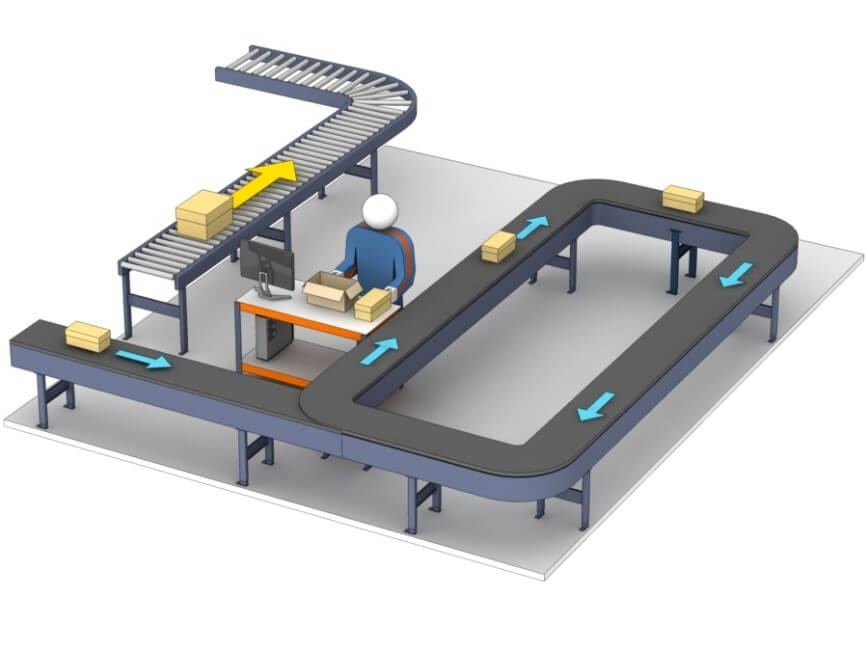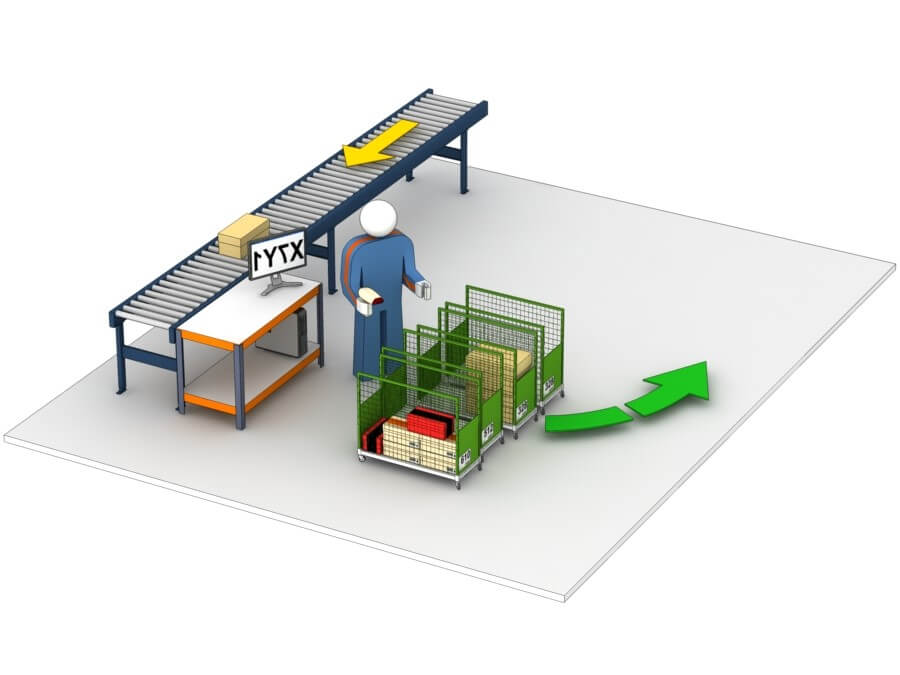 Order labels contain extensive information
For the carrier agency
Customer specific identification codes.
Management of tracking codes of each carrier.
About the shipments:
Tracking code (unique ID) of the shipment.
Add optional comments that will show up on the shipment's delivery note.
Identification using a sequence number for situations where a shipment is sent in different parcels.
Addresses and the recipient's and sender's personal information.
About packages or parcels:
Tracking code of the package.
Add optional comments about the parcel that show up on the delivery note.
Verification date stamp when the package's content is printed, validated and labelled.
Direct connection to your main carriers
The Multi Carrier Shipping Software of Mecalux works in conjunction with the major carriers in two different ways:
Offline, making and printing parcel labels, as well as a specially formatted file for the carrier to notify them of each transaction. In addition, a log lists the packages being handed over to the forwarding agent.
Online, communicating with the carrier via an online web service to make and print the label for the parcel and setup tracking for the carrier.
Take a look at how each agency stays in touch:
| | Offline | Online |
| --- | --- | --- |
| SEUR | ✔ | — |
| DHL | ✔ | — |
| AZKAR | ✔ | — |
| UPS | — | ✔ |
| SCHENKER | ✔ | — |
| COLISSIMO | — | ✔ |