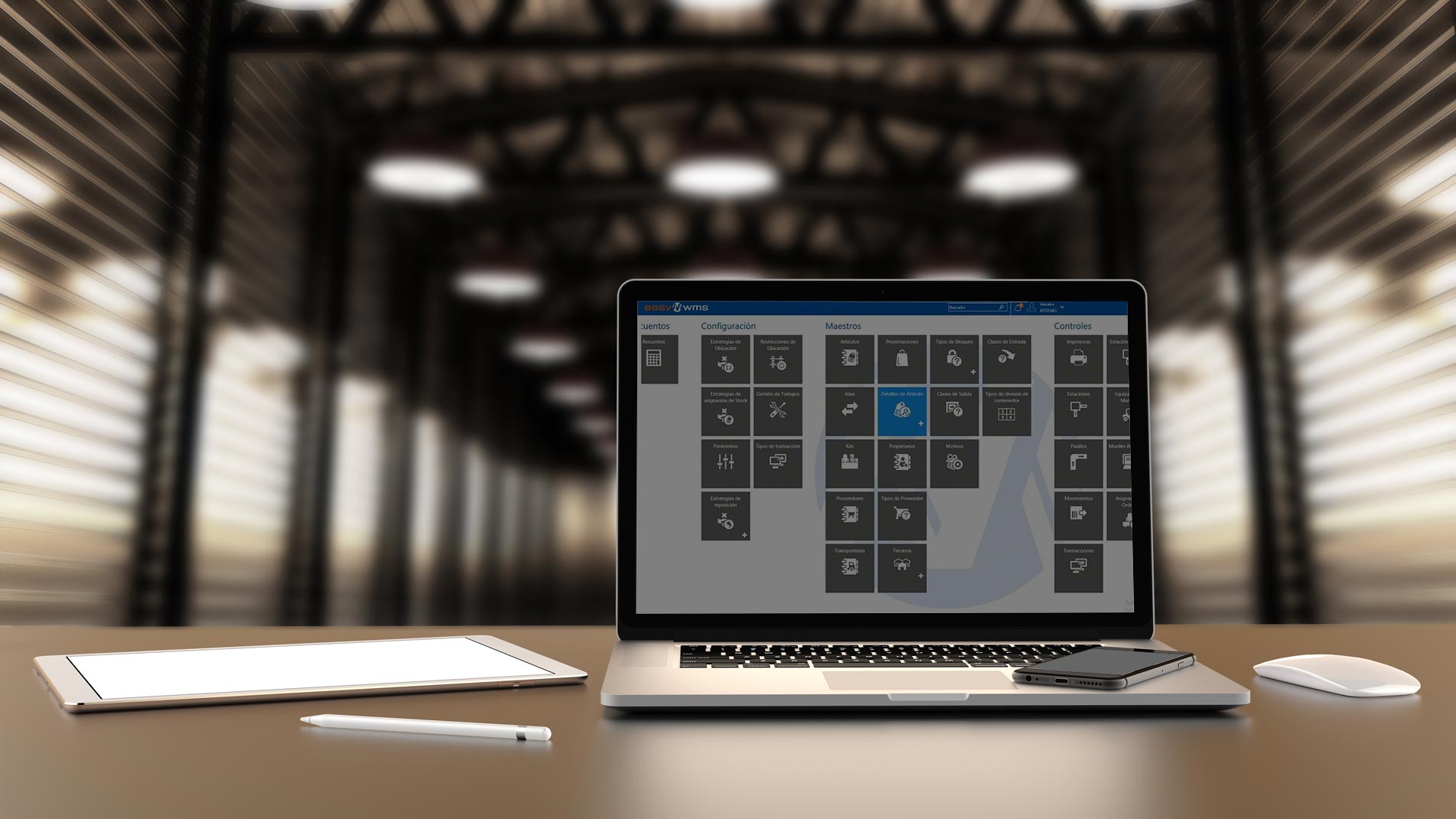 Warehouse Management System | Easy WMS
Rise to the challenge. Make your supply chain more competitive
Ask our experts
Multiply the efficiency and profitability of warehouse processes through control and optimisation
Easy WMS can control a manually operated warehouse run by paper or radiofrequency devices, a mixed warehouse or a large automated warehouse with the same efficiency.
What does Easy WMS bring to your business?
Flexibility, adaptability and scalability. A capacity to adapt to changes stemming from new technology, shifting demand, higher sales, etc.
Control. Always know what is in stock, where it came from, where it is located and where it is going. Real-time inventory control.
Customer service. Offer high quality customer care, with on-time deliveries that are error-free.
Manage workflows. Streamline product flows and information.
Integrate with any ERP. Better process coordination, from manufacturing to the delivery of goods to the end customer.
Increase storage capacity by up to
40%
Decrease handling operations by up to
30%
Eliminate errors by up to
99%
Profitability. A fast ROI, thanks to immediate benefits to operations.
Lower logistics overhead. Optimise your work force and handling costs.
Exact, high-speed picking. Better pick times and a huge reduction of errors.
Automation of the flow of information and processes. Get real-time updates about throughput, which will speed up critical decision making.
Evolution. It adapts to the growing needs of your business or market trends, such as omnichannel marketing or e-commerce, streamlining orders picked by waves and cross-docking.
Efficiency, control and flexibility to achieve success in the logistics supply chain
The best tool to oversee and consolidate business growth
Easy WMS is a powerful, versatile software, with multi-owner, multi-site and multi-language functionalities, which streamlines warehouse management, no matter the size or type of warehouse you are running. It controls, coordinates and manages all movements, processes and operations, multiplying profitability in all areas: receipt, storage, picking and dispatch of exit orders.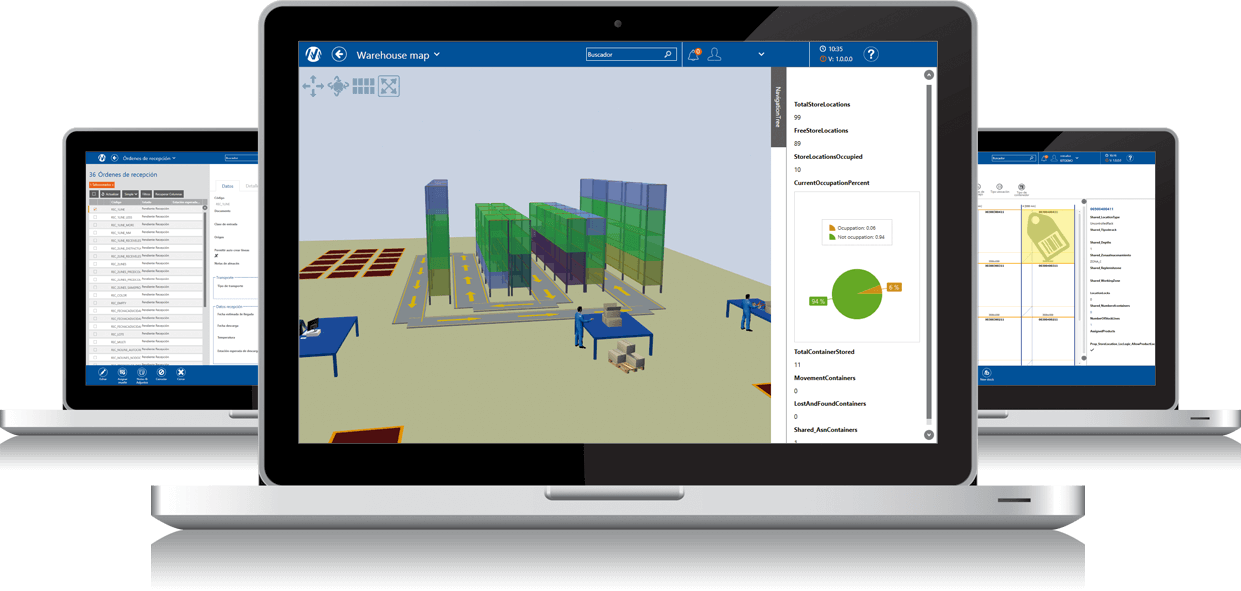 Two architectural setups guarantee scalability and adaptability to the resources of any company:
SaaS (Software as a Service)
This cloud-based model is 100% online. Depending on the functionalities purchased, a customer gets access to the Easy WMS, the associated apps and updates from any browser by paying a subscription. Everything goes through a secure connection and without having to invest in IT infrastructure to house the software. The monthly user fee includes product and customer service support. Using this option reduces setup times, as well as costs of ownership
On-premise
In the on-premise model, both the software and the hardware required to run Easy WMS must be set up in a customer's installation.
In the control and management hierarchy, Easy WMS is located immediately below the company's global management system (ERP) from which Easy receives direct orders about operations that must be carried out (planned inputs, orders to be dispatched, etc.) and to which Easy sends information about operational outcomes. Communication is direct, without intermediate layers and with minimum errors during data transfer, thus achieving top security of information and stability.
Easy WMS comes in three different packages, to suit a company's specific business requirements and to reduce setup costs. You can upgrade your package at any time.