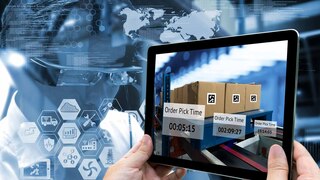 Easy Monitor
Real-time visibility of your system online or from your smartphone.
Ask Our Experts
Monitor the system, reacting proactively during incidents or drops in performance, to reduce their impact on operations.
Easy Monitor creates an incident so that our Remote Support team can analyse the situation and take action.
Benefits:
Change the design of your warehouses (racks, work zone distribution, container types, etc.).
Real-time visibility of how hardware and applications are running
Carry out and monitor backup copies and their relocation.
Monitor databases and synchronise back up databases
Proactive detection of hardware failures
Manage and create incidents notifying the customer and Remote Support services.
Available online and through a mobile app.