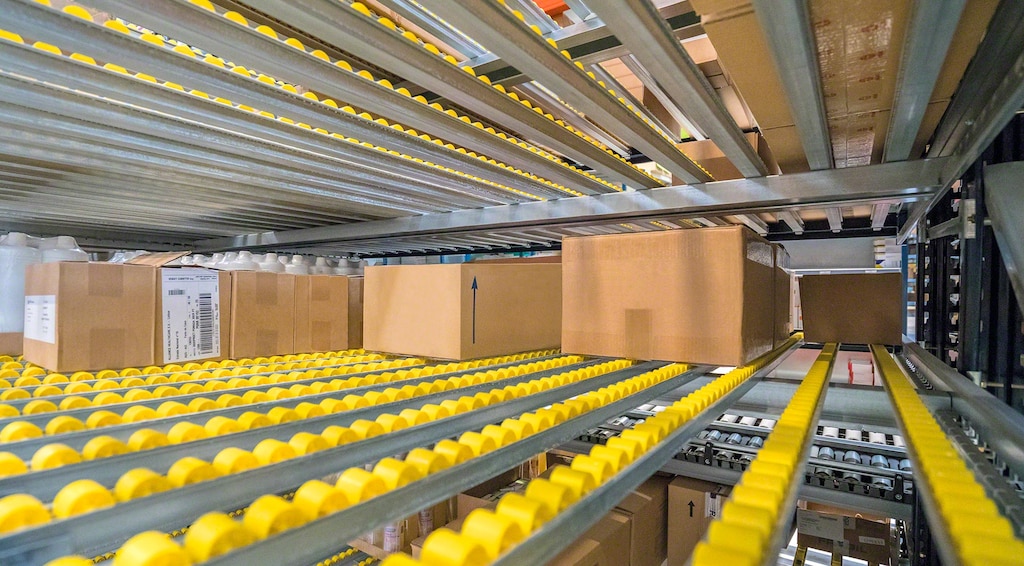 Perfect product rotation (FIFO system). More references at the front of shelves. Avoiding any interference in re-stocking and picking of materials.
Manual gravity storage system that is ideal to reduce order preparation times.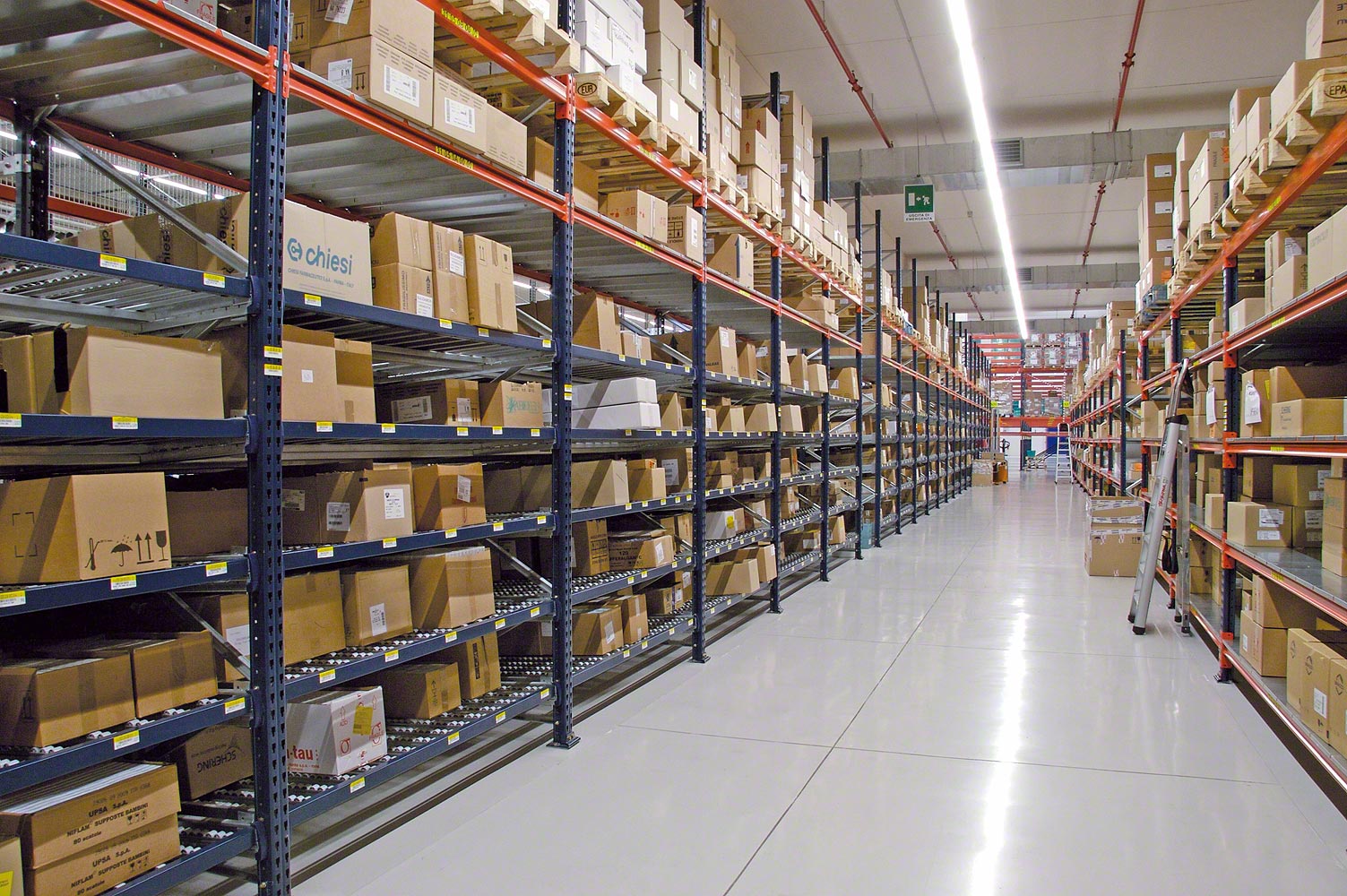 691cb71d-c900-2e00-af18-87be013cf390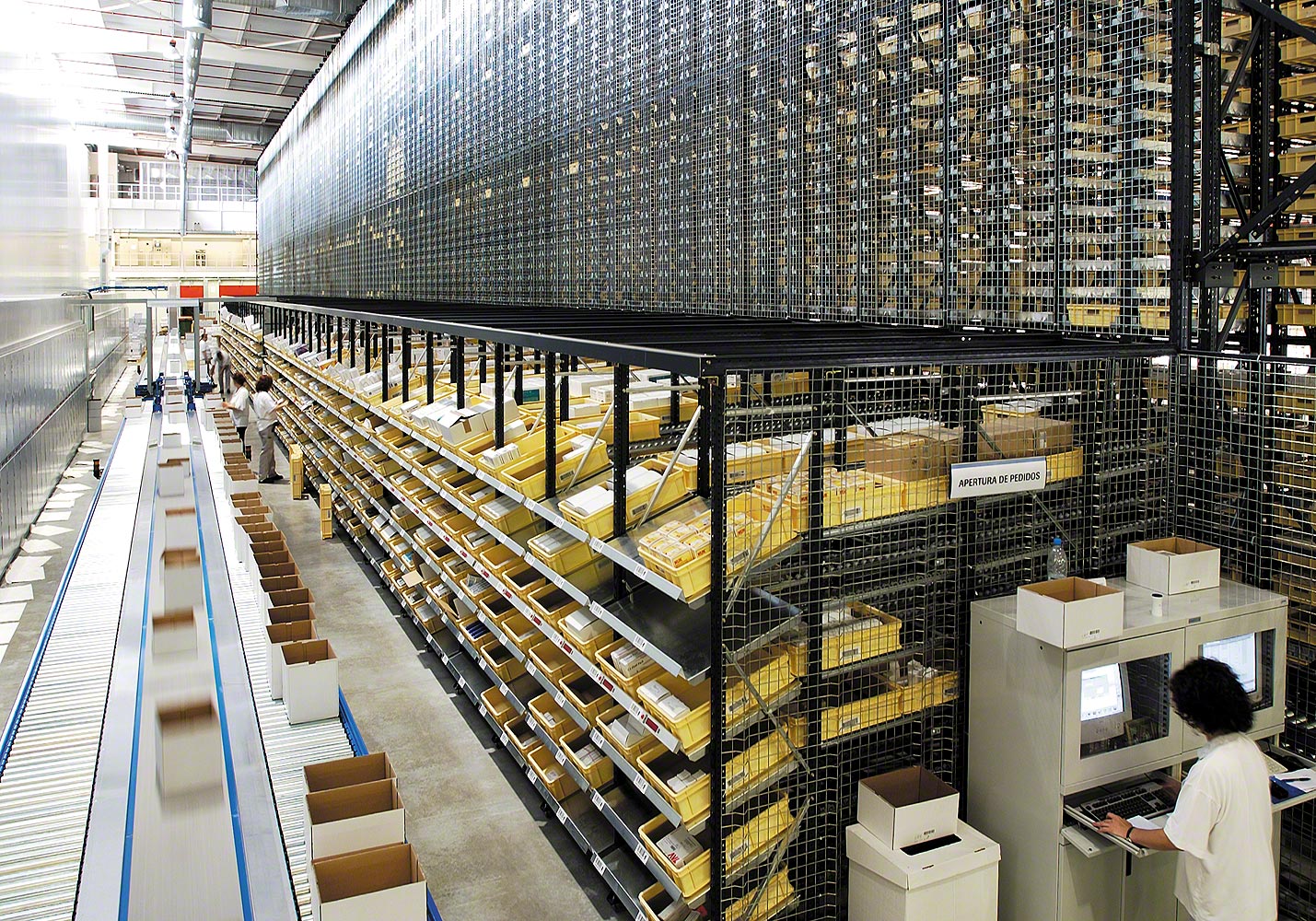 f438725d-e575-7879-aca4-edcff1a70915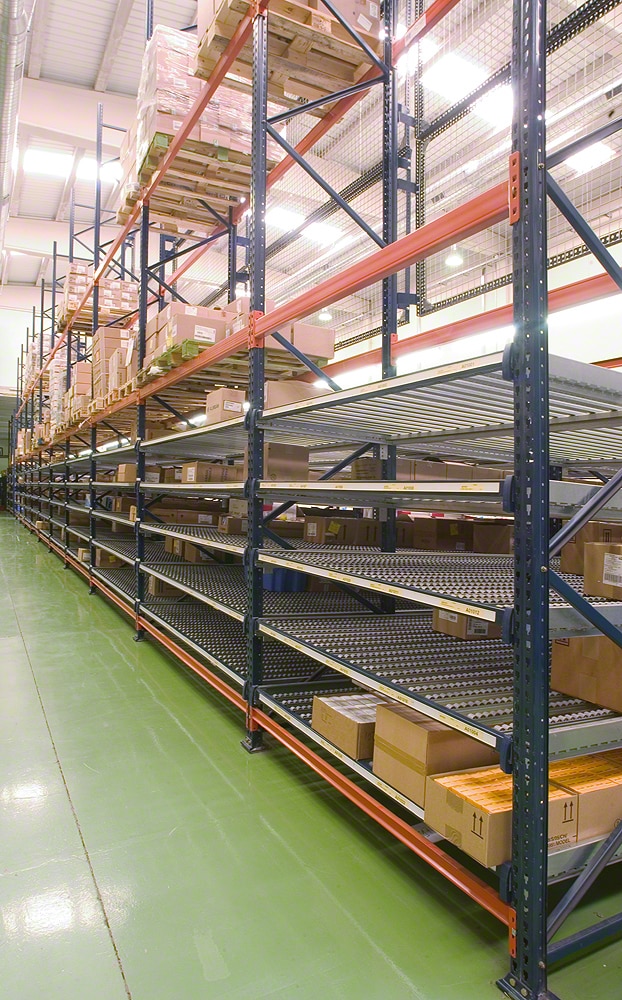 b29801bc-0a3a-c411-49e8-4d212c7eb3ca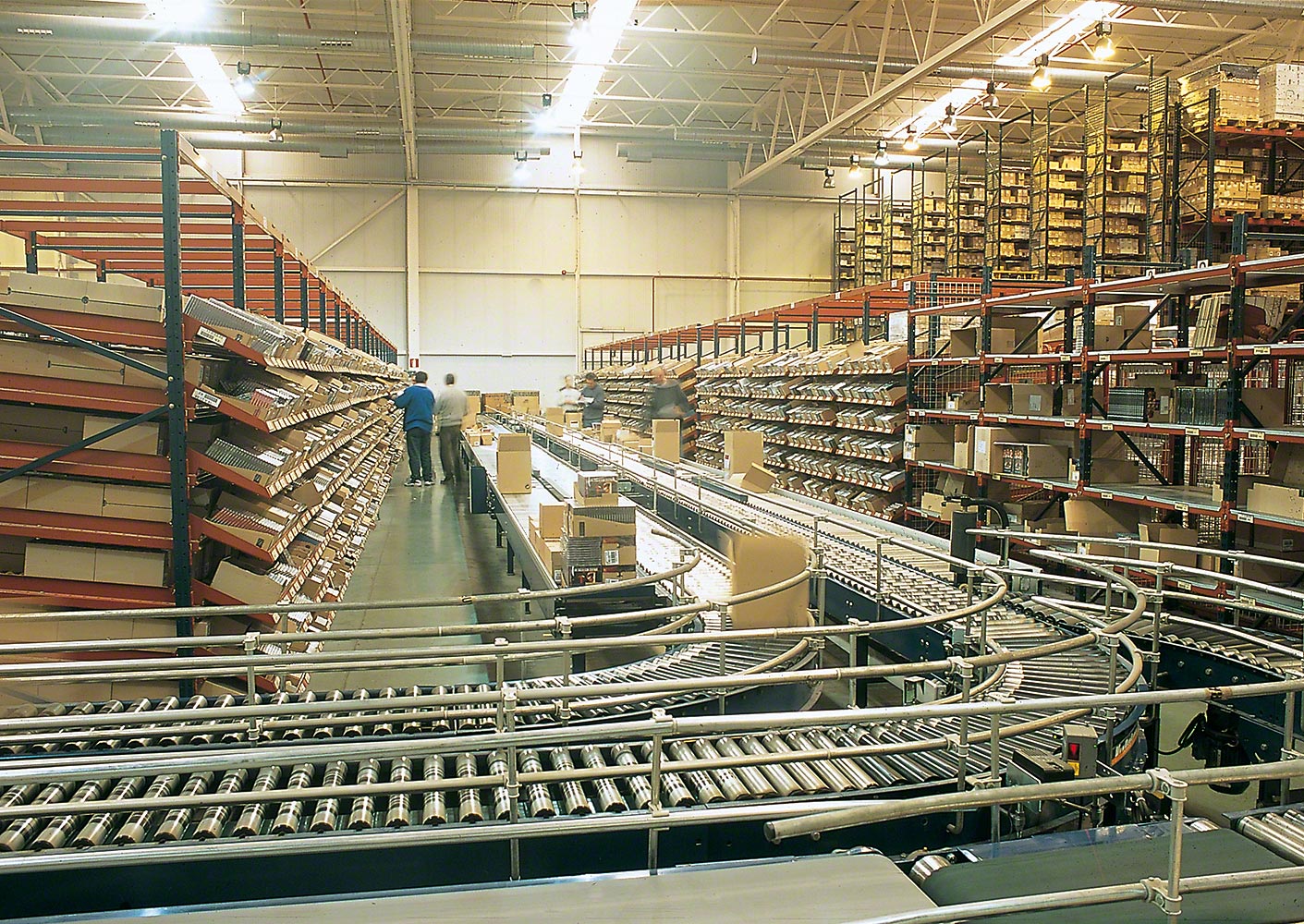 d93284ba-253b-26fe-26b6-8b45a4e43f2b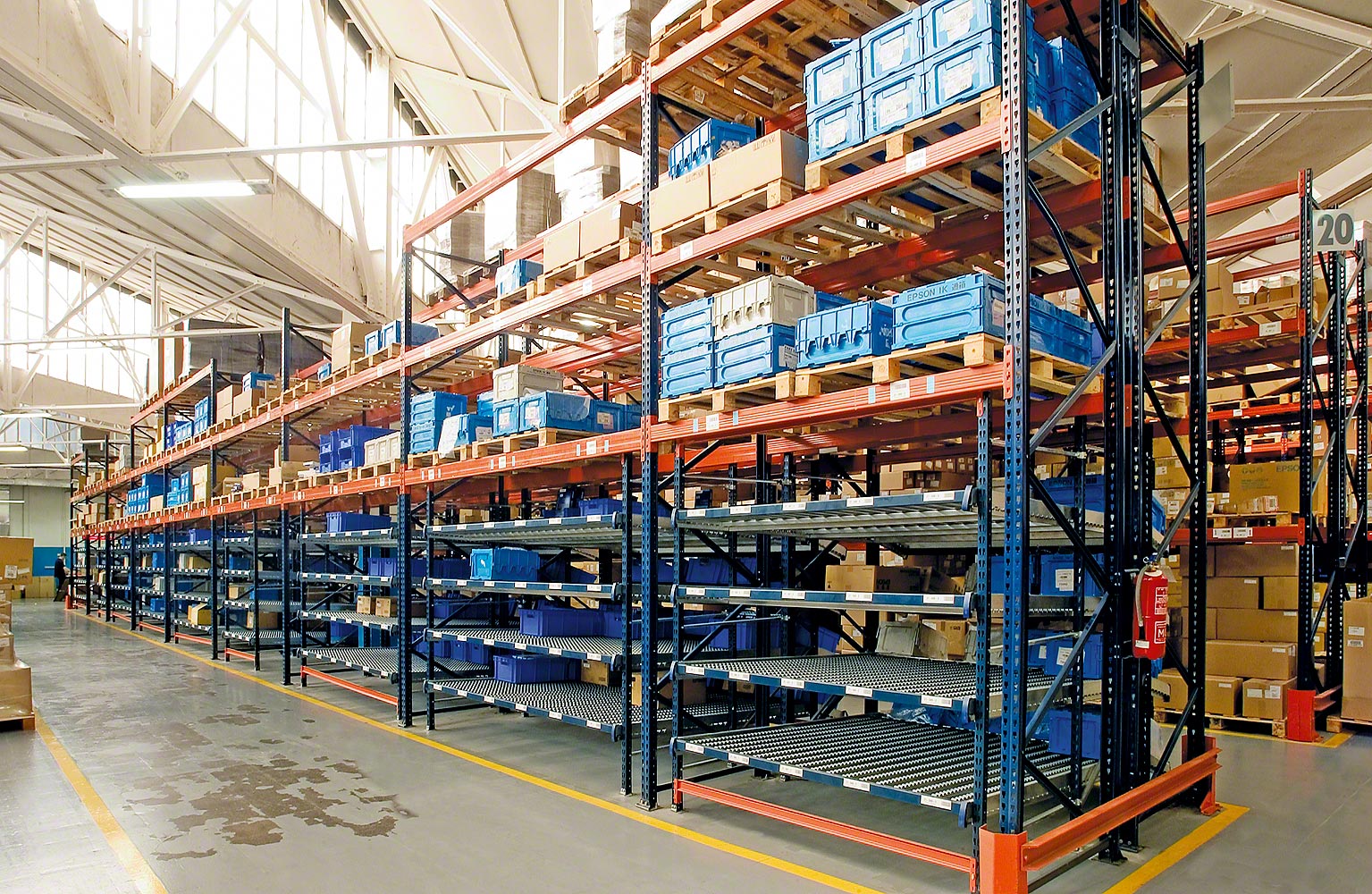 0eeb30cd-3477-8970-333e-2364ca920404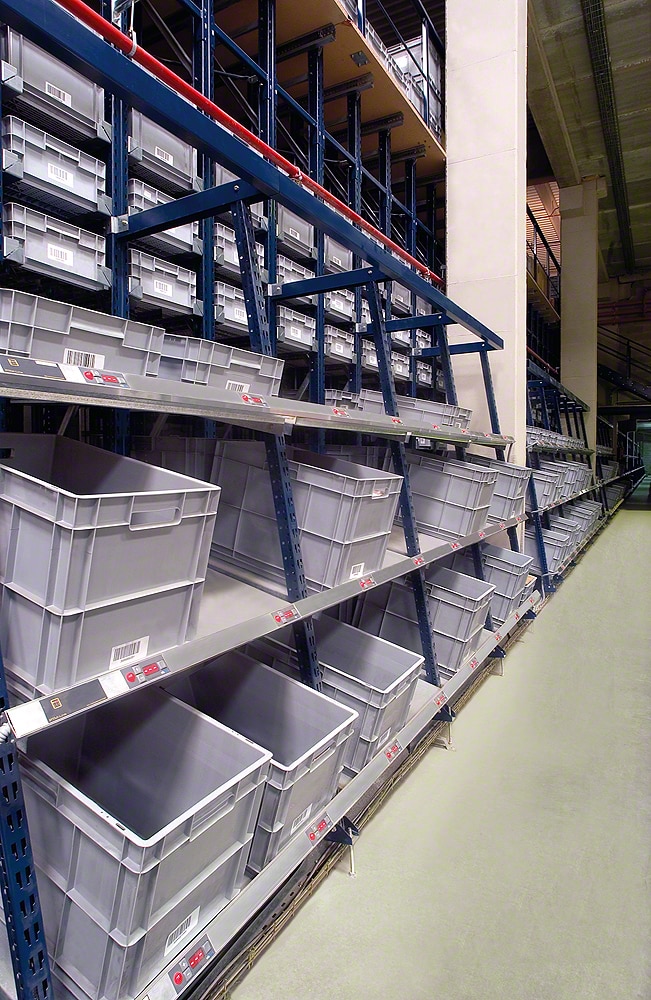 010ab729-3e26-208f-27b3-a628a03fa267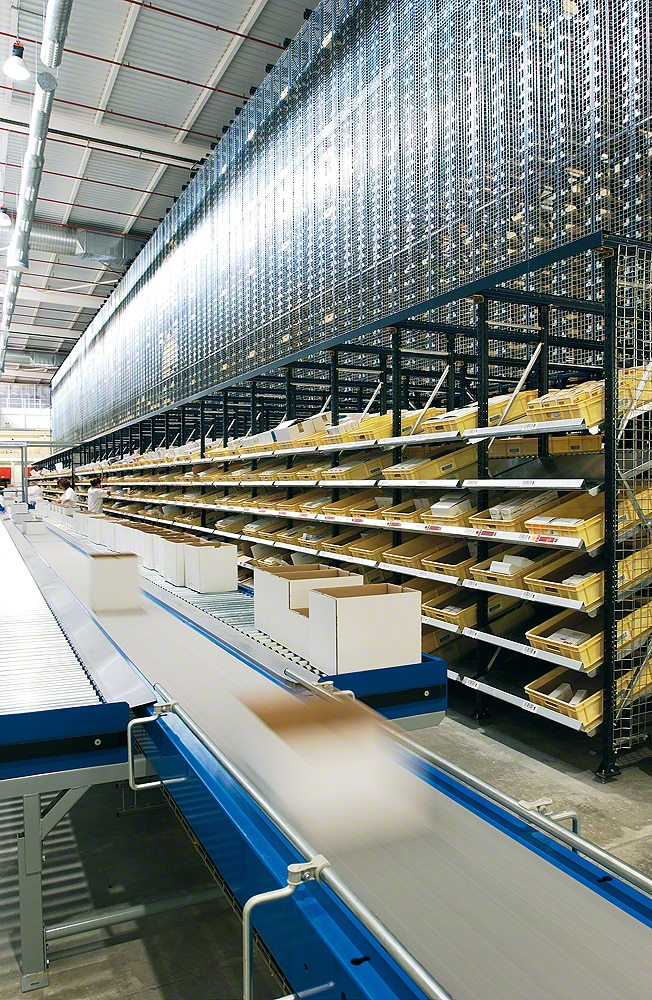 8186d20b-11a0-97d7-ef2e-d7b31c2ba193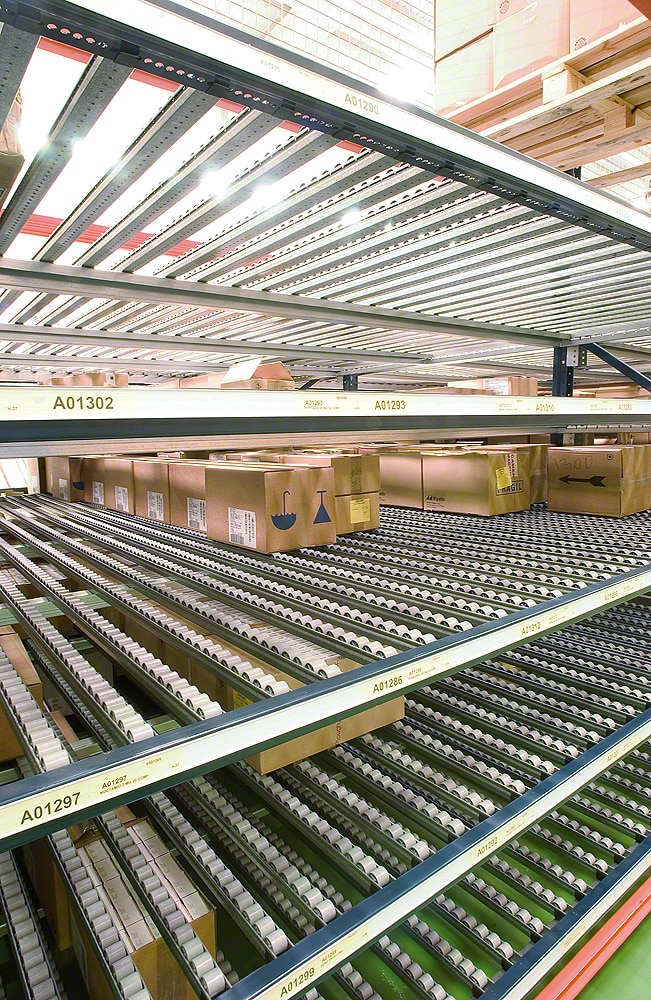 6aefc281-8a18-8401-351c-6c31f744b6b1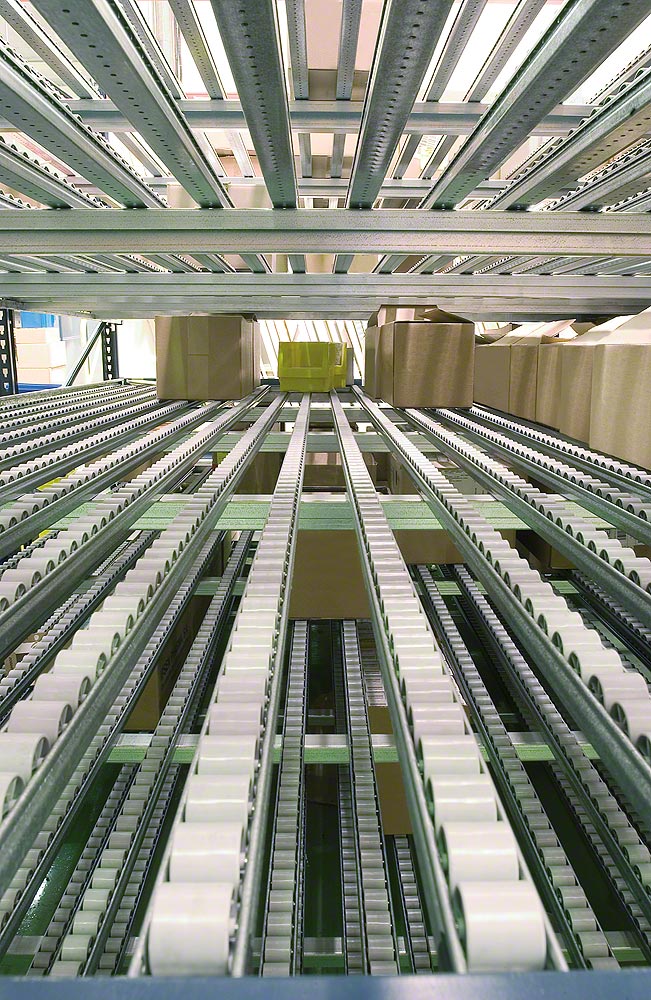 dd3d6ba1-e05e-c98a-029b-1b622a88f27f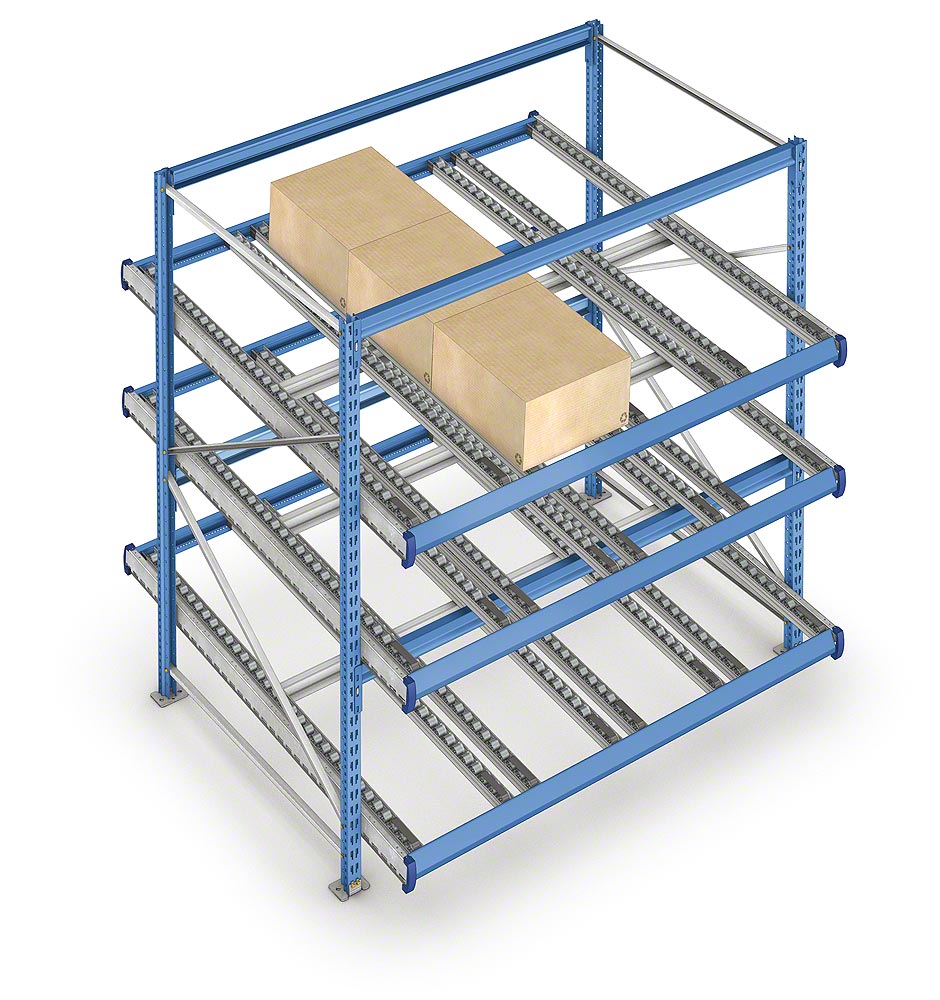 0b29974e-0219-b7c7-471e-f514cd8d8e3c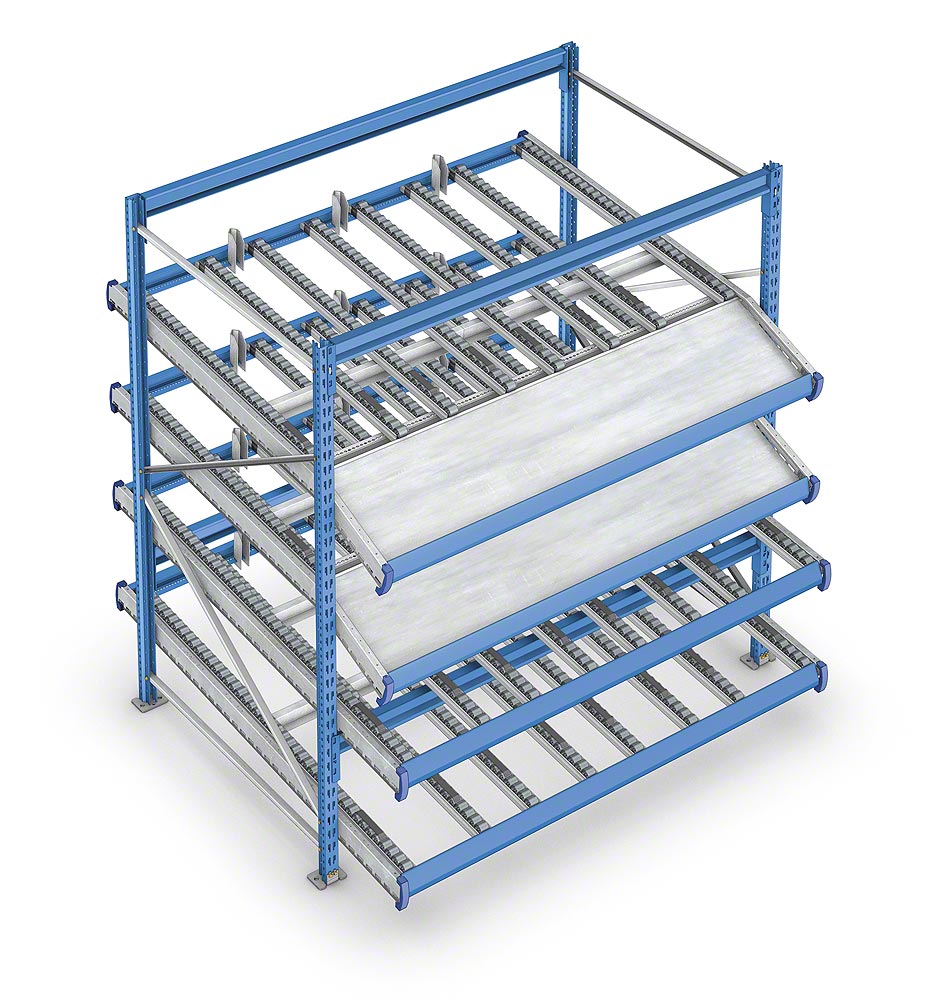 45ef2f04-6c1c-1d12-b22b-a79f033088eb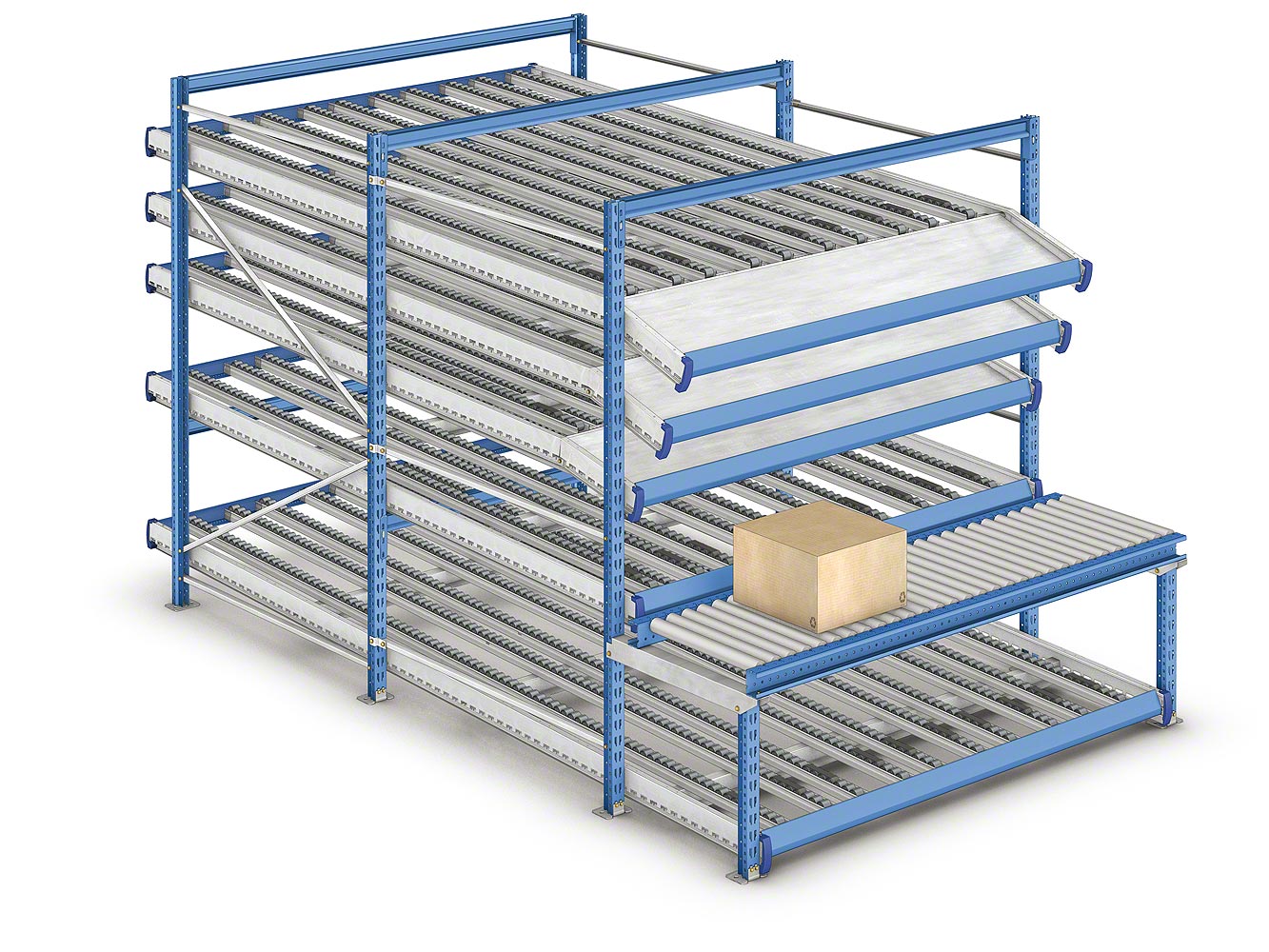 b937a57d-ecd0-53f2-76e5-00de29fdcc4a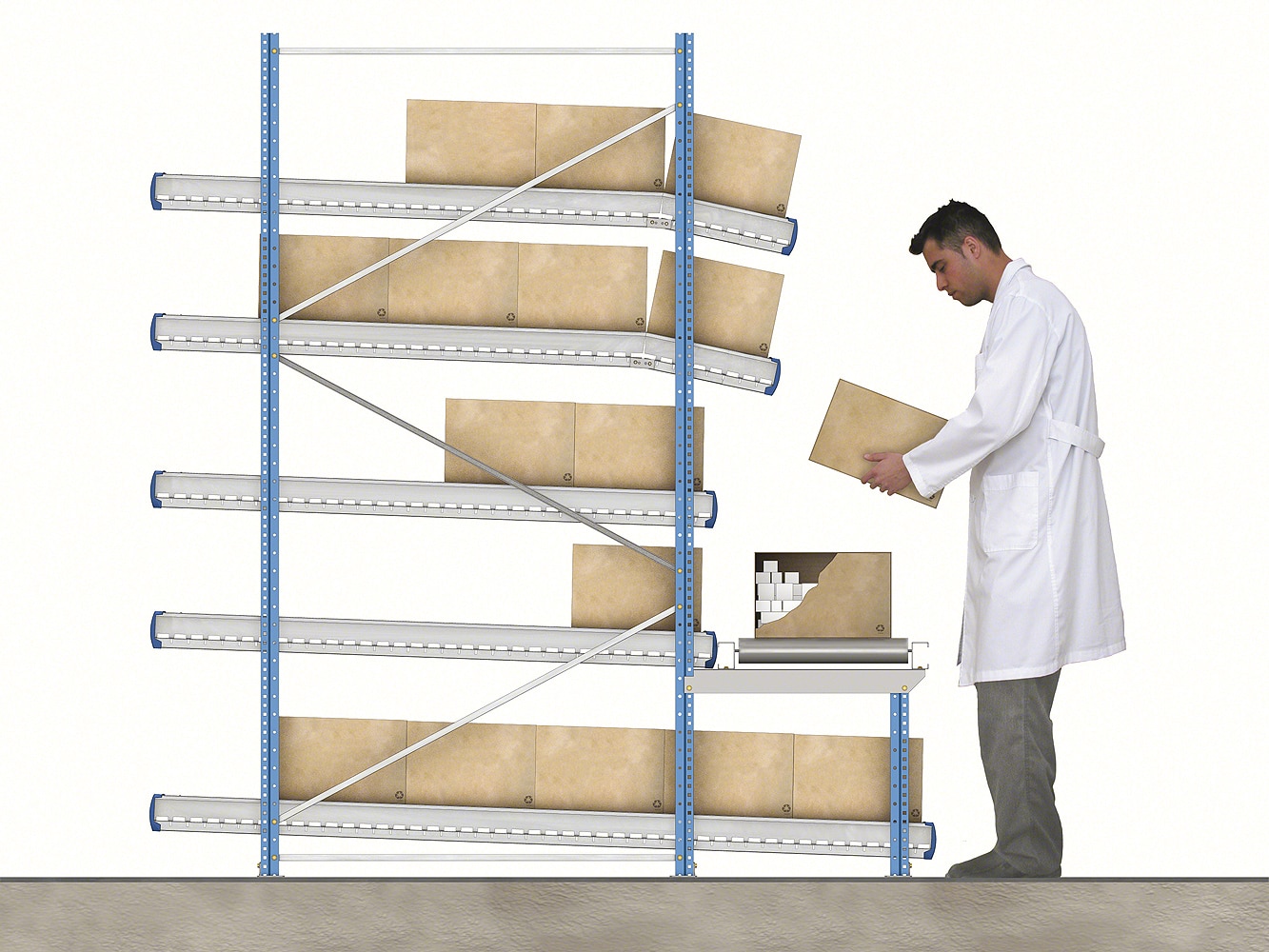 1cc664d6-365c-7818-5d02-d23a529815a7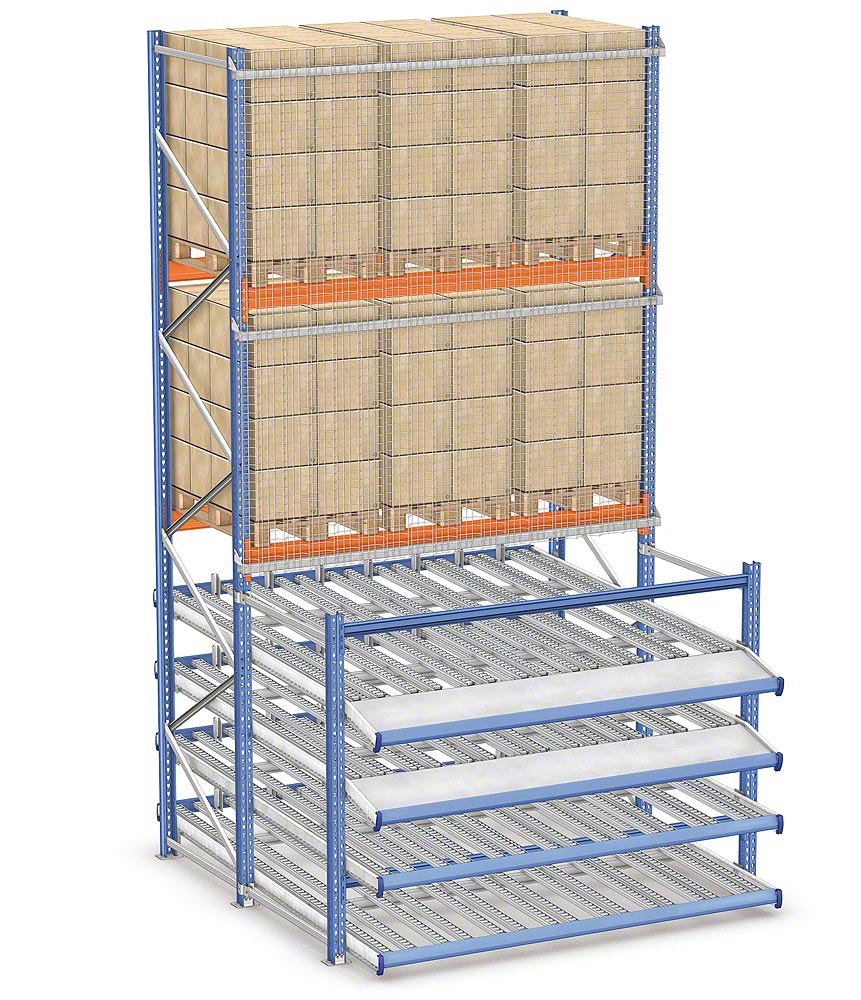 7e5323c2-76cc-4207-03d4-51998170eb1e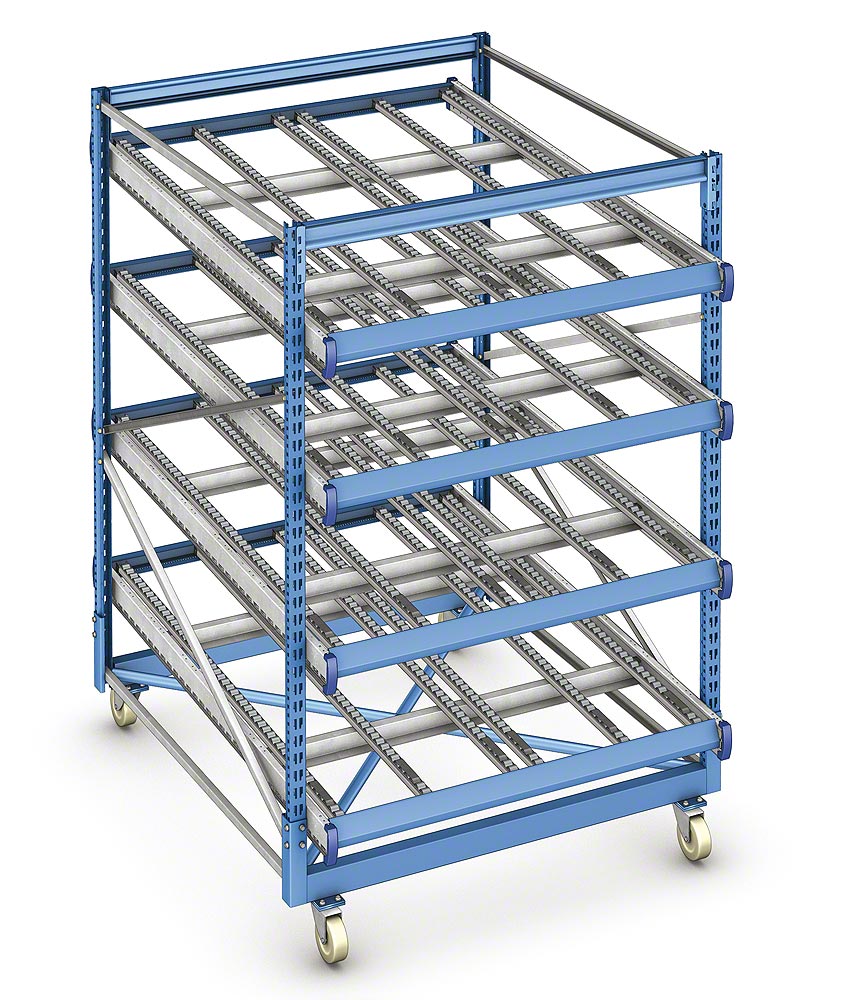 f070e63e-f9d3-7075-51b6-03cee95733af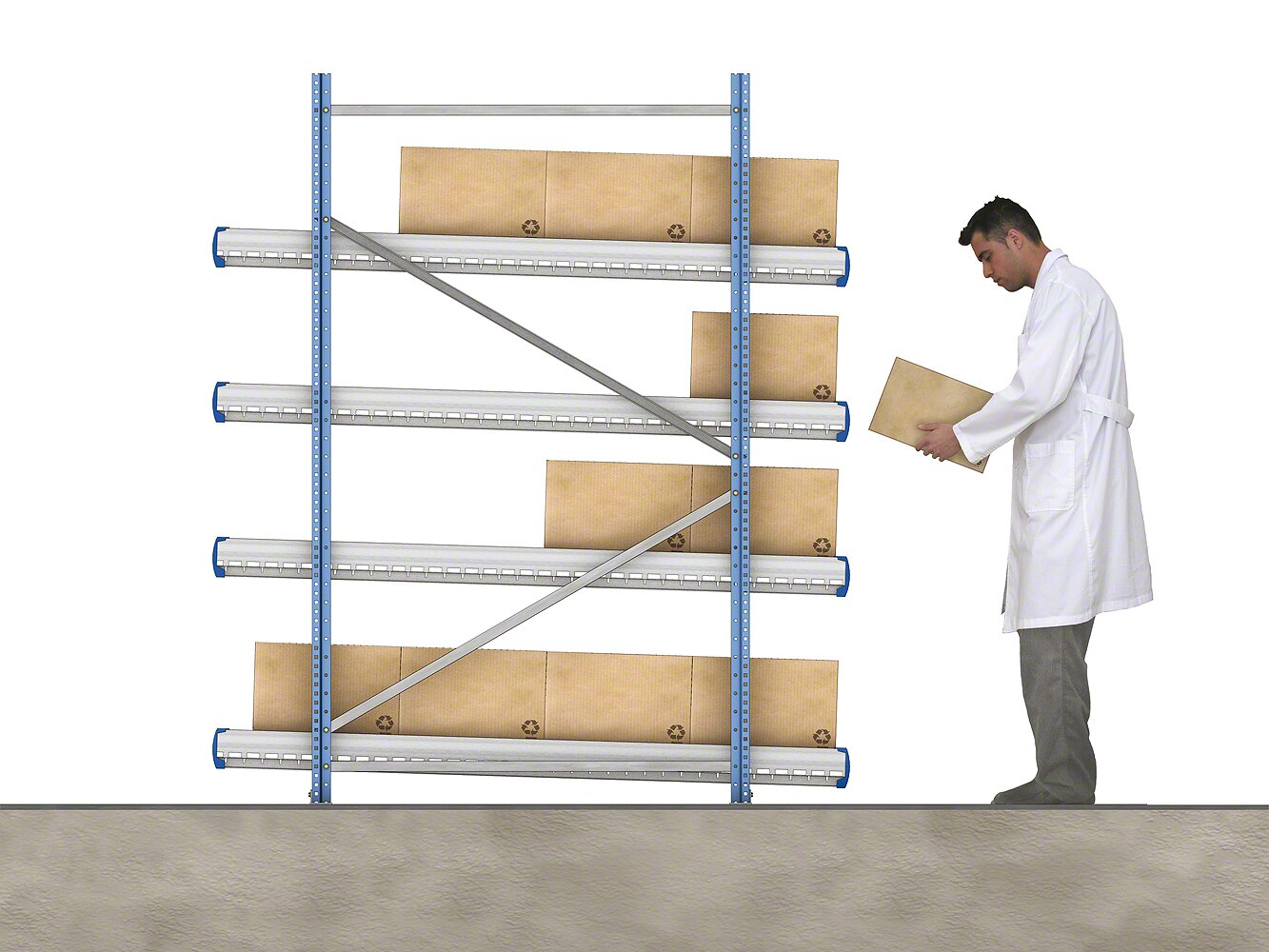 d9b3eff1-ac3d-8b89-0be2-0af91d9ca2f5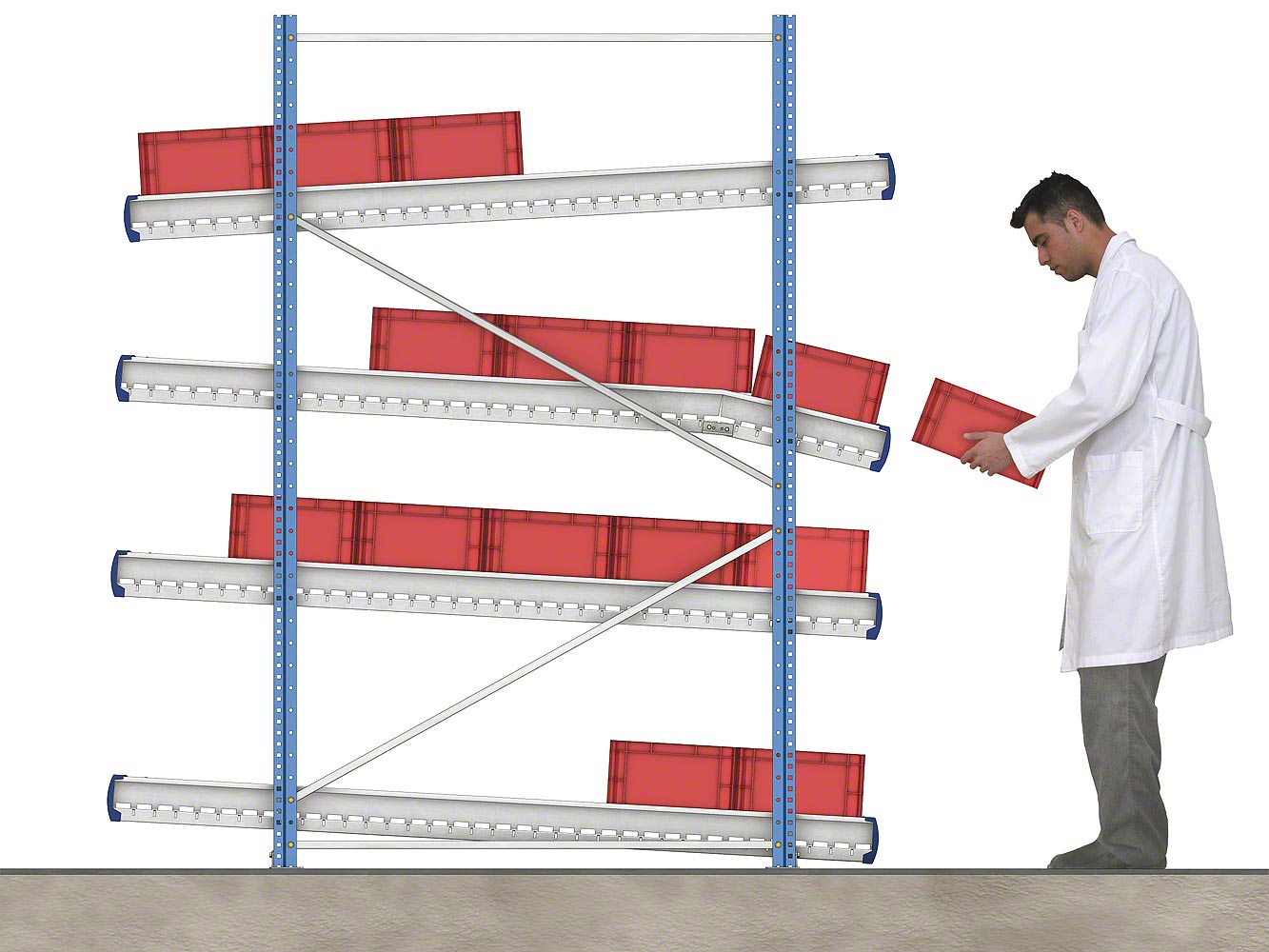 59844135-c9c0-d049-e074-601e69fab06b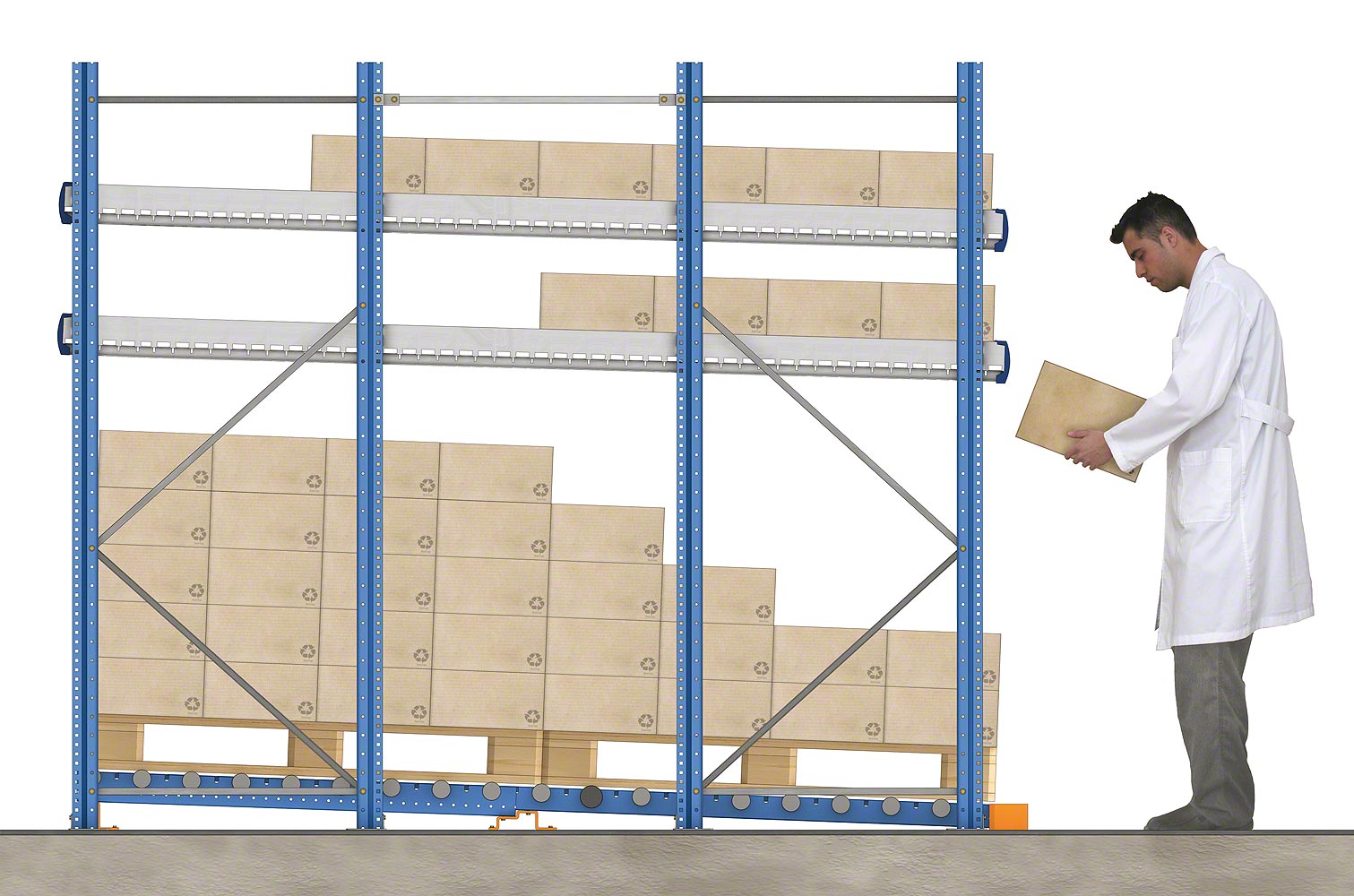 f3a01696-6ce6-8679-9e61-9233bfbe5d1e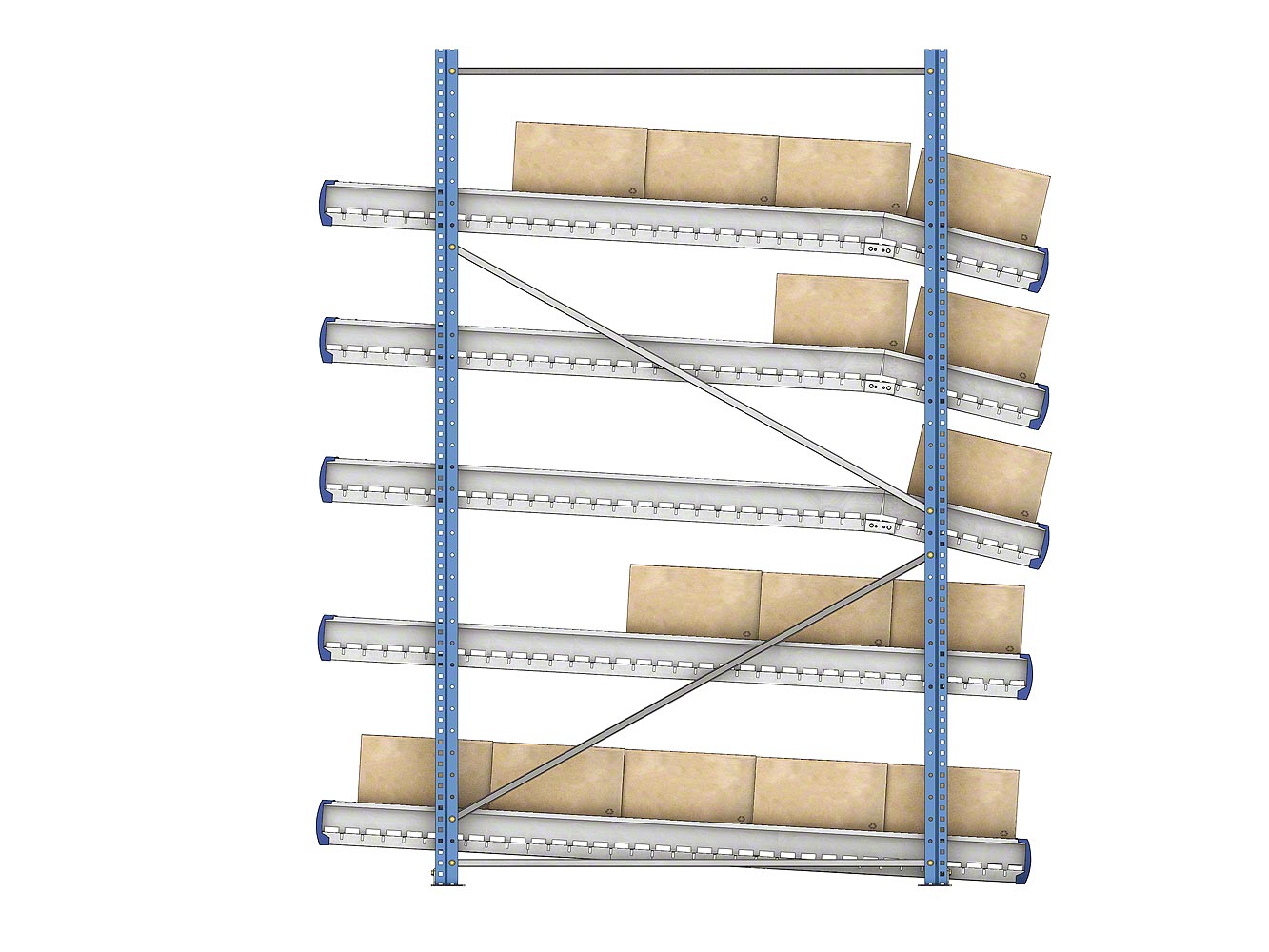 d81f9a4d-bf63-e5b4-4e39-cdde83f231d5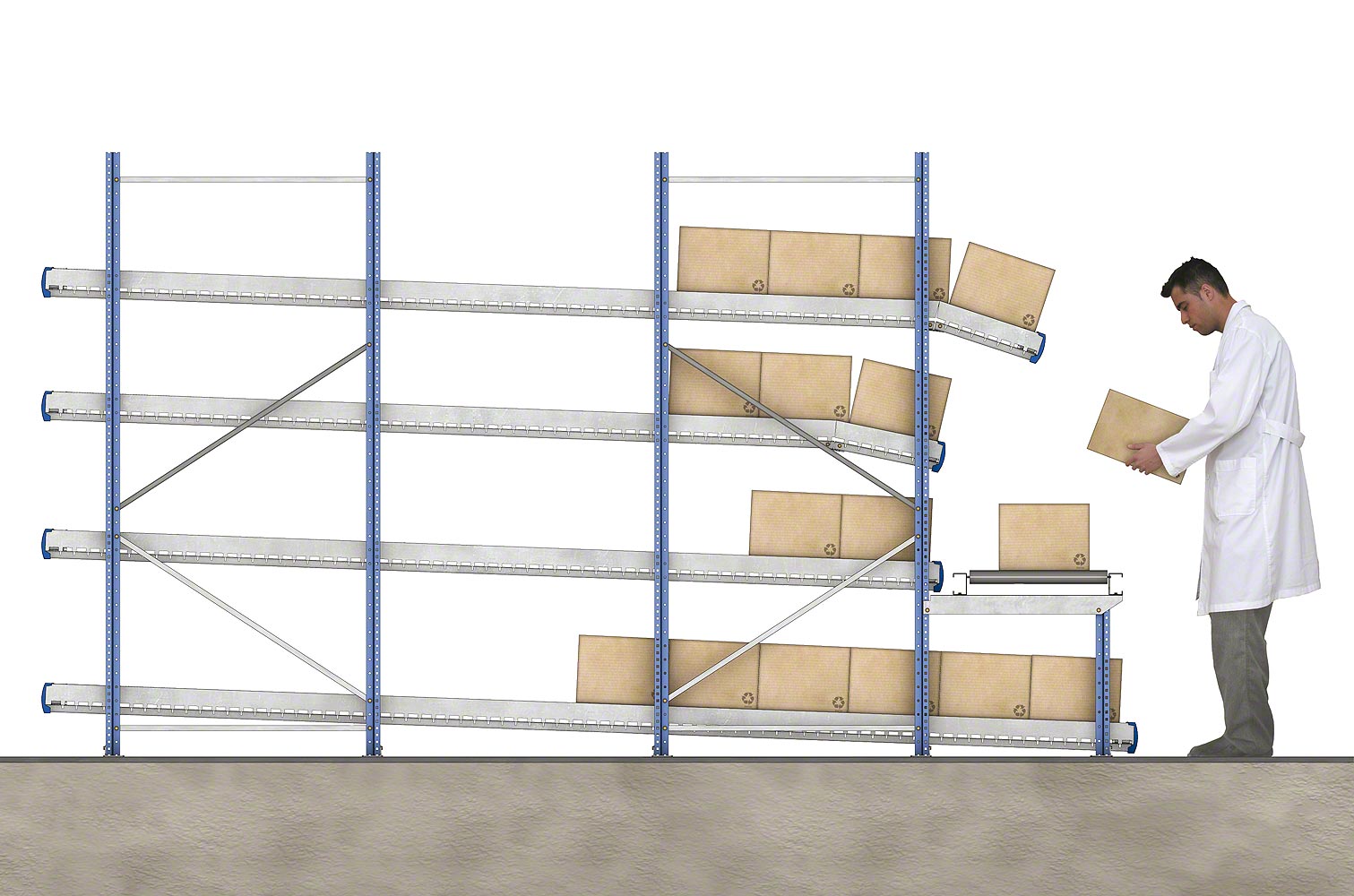 1ee1a8ba-e1a2-29d4-5961-b5feff51106c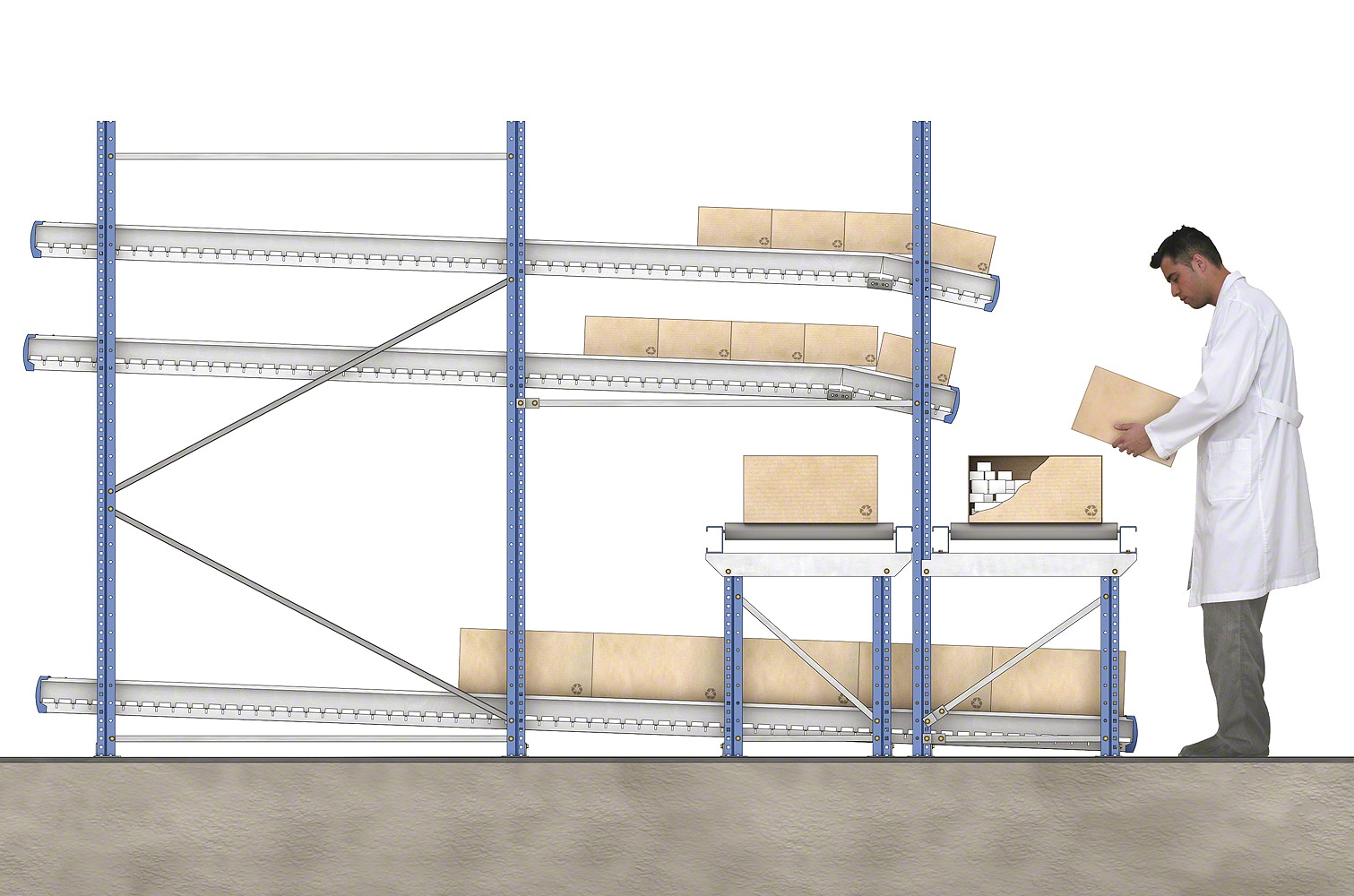 eef2e492-09c3-5281-14f7-2ea4aff24c66

5c2867c0-bbf8-d44a-fdcb-43c1f6f1aace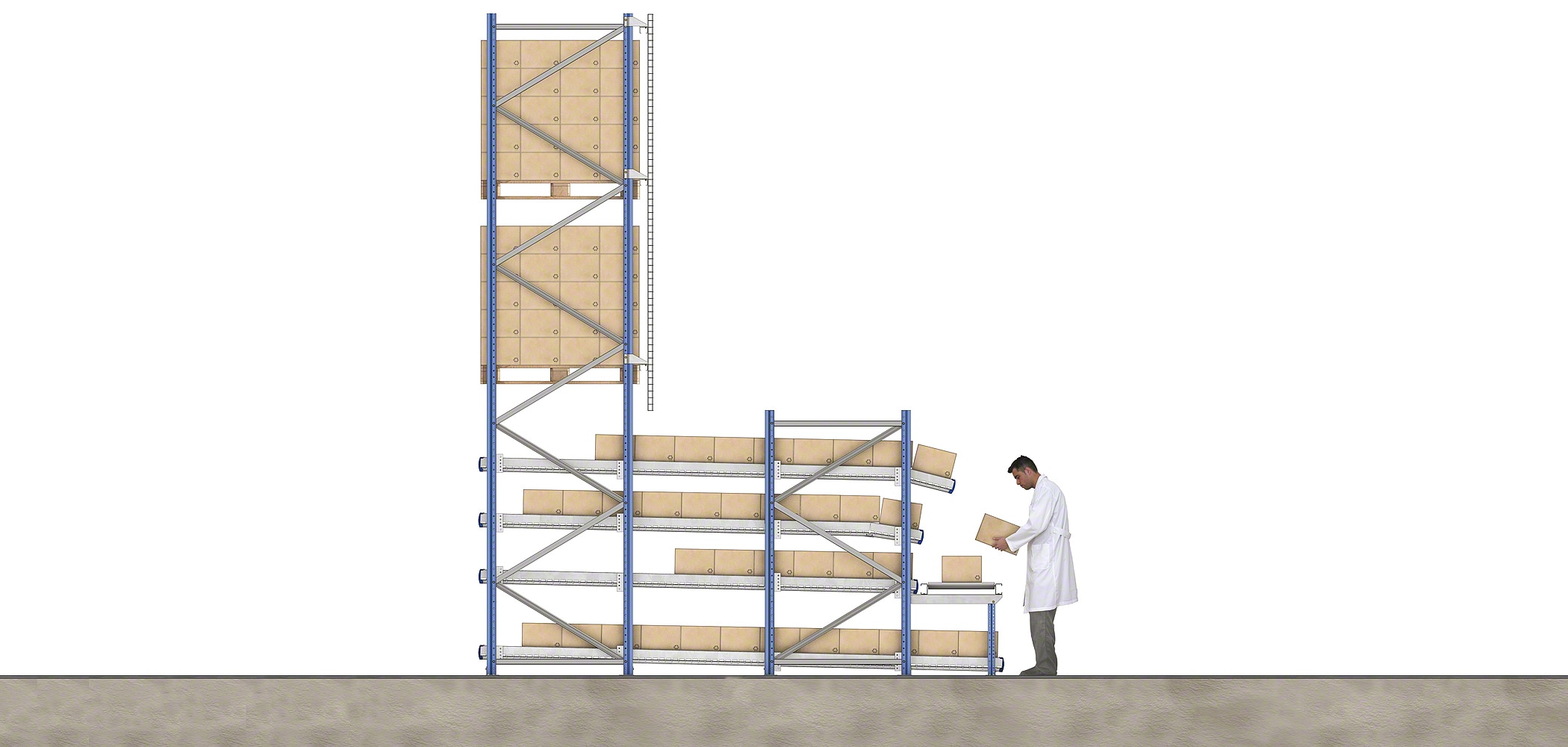 c521c5f2-eb0a-2e85-92ab-b1ec65a6bfe3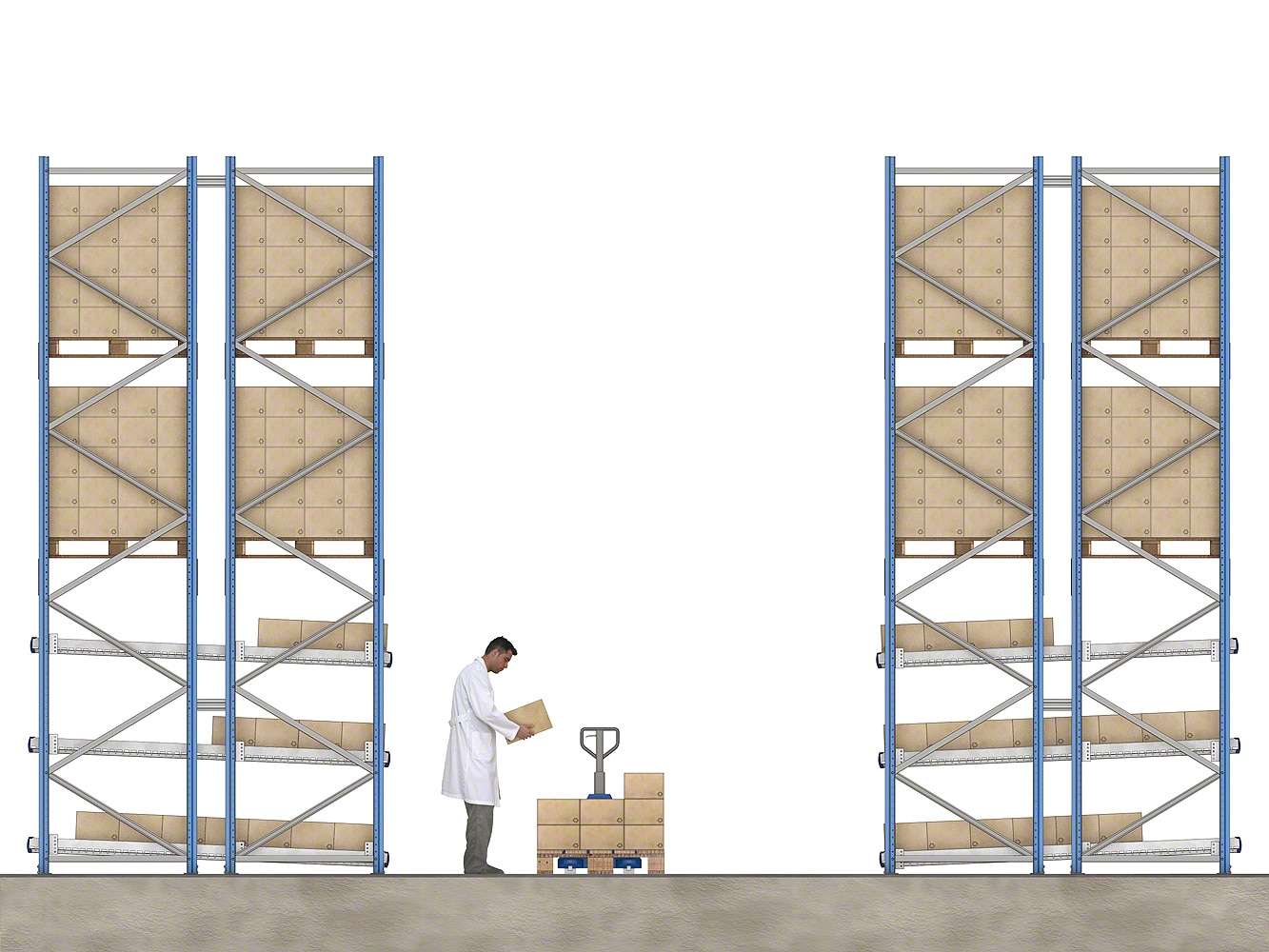 04a36b0c-f782-9a84-f623-972c6e4bd715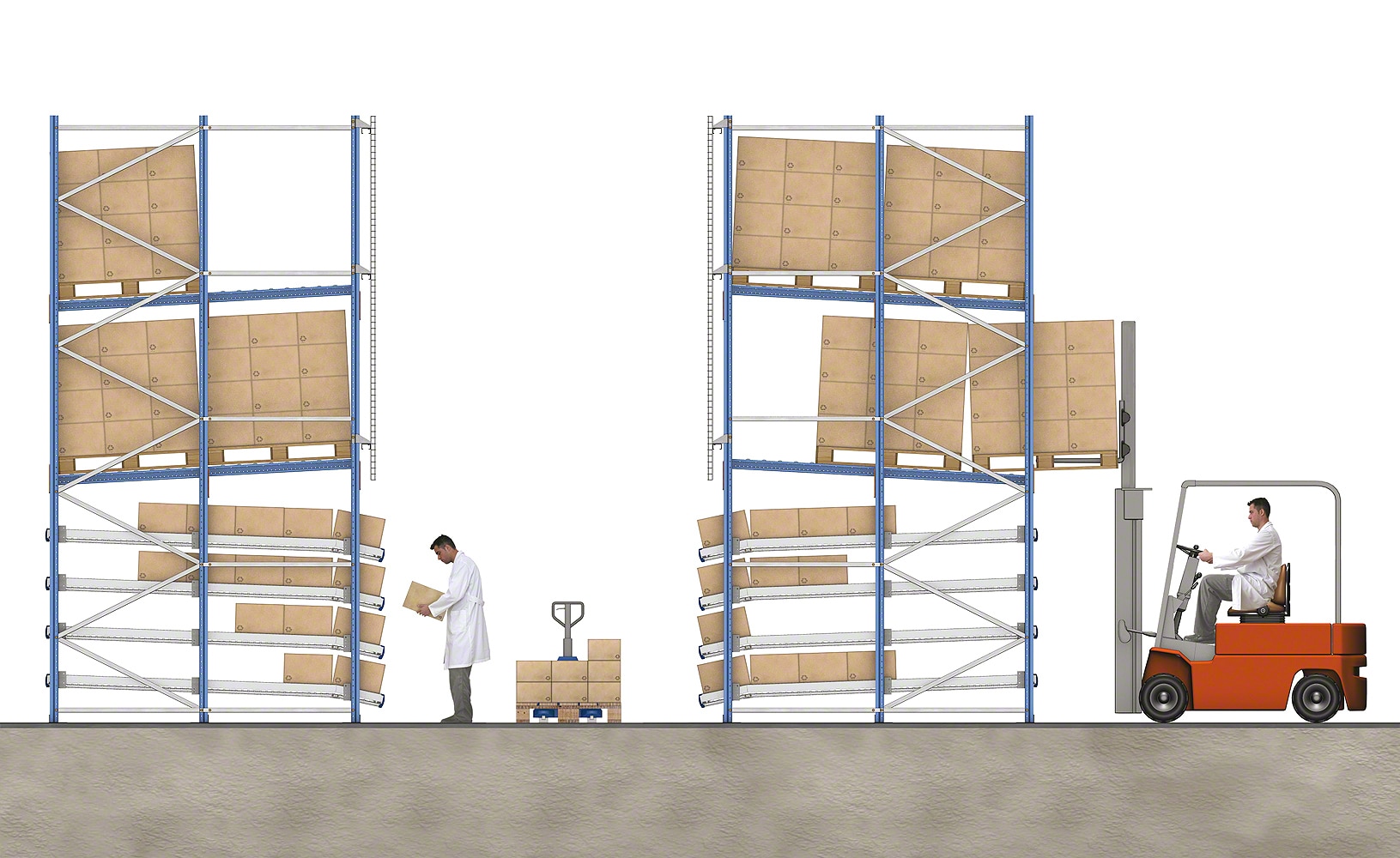 aa6938c1-5276-417a-6ca3-739d8d9b89e9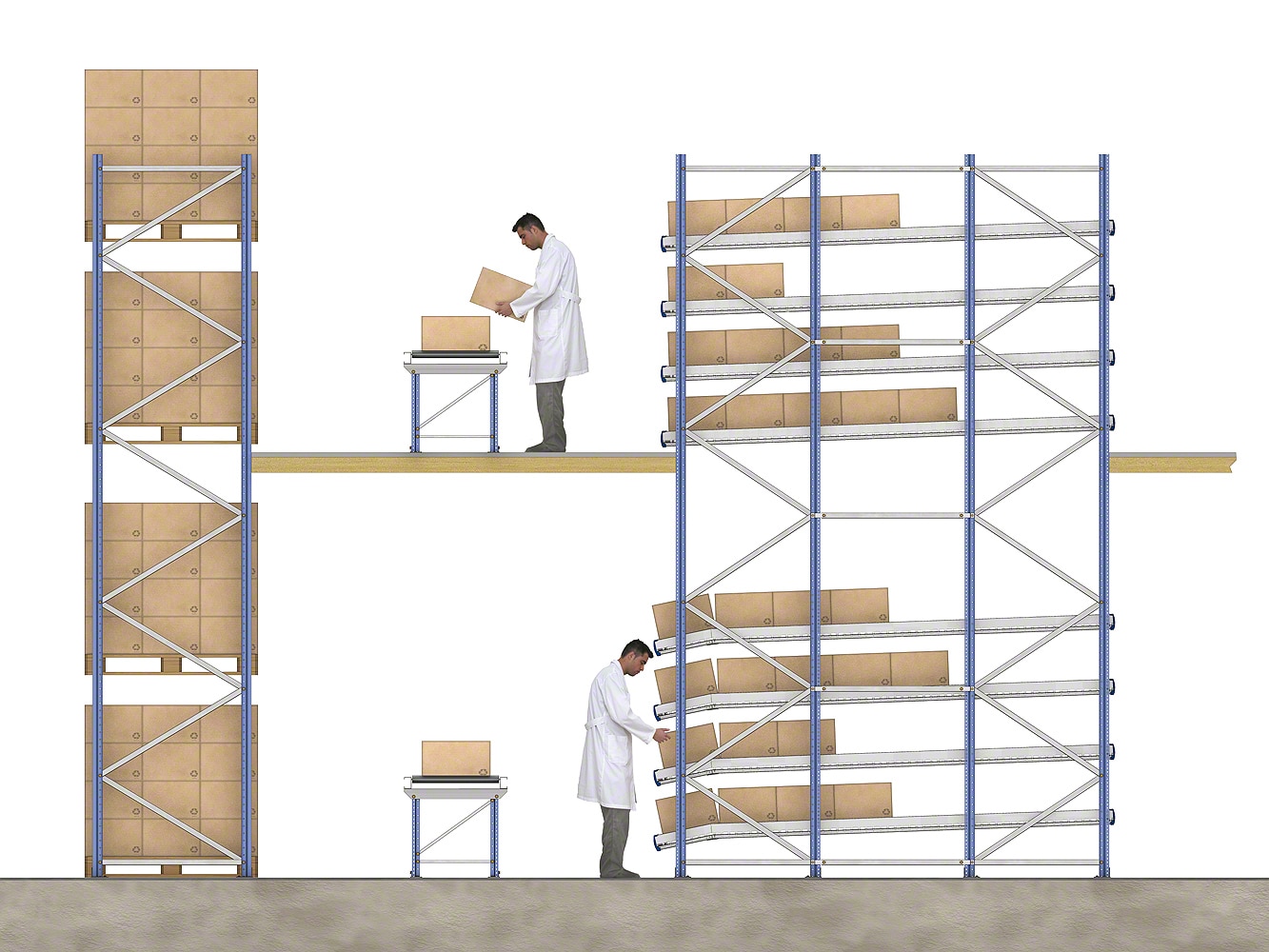 92513d63-6fbc-d90a-f7df-74da77a42bc4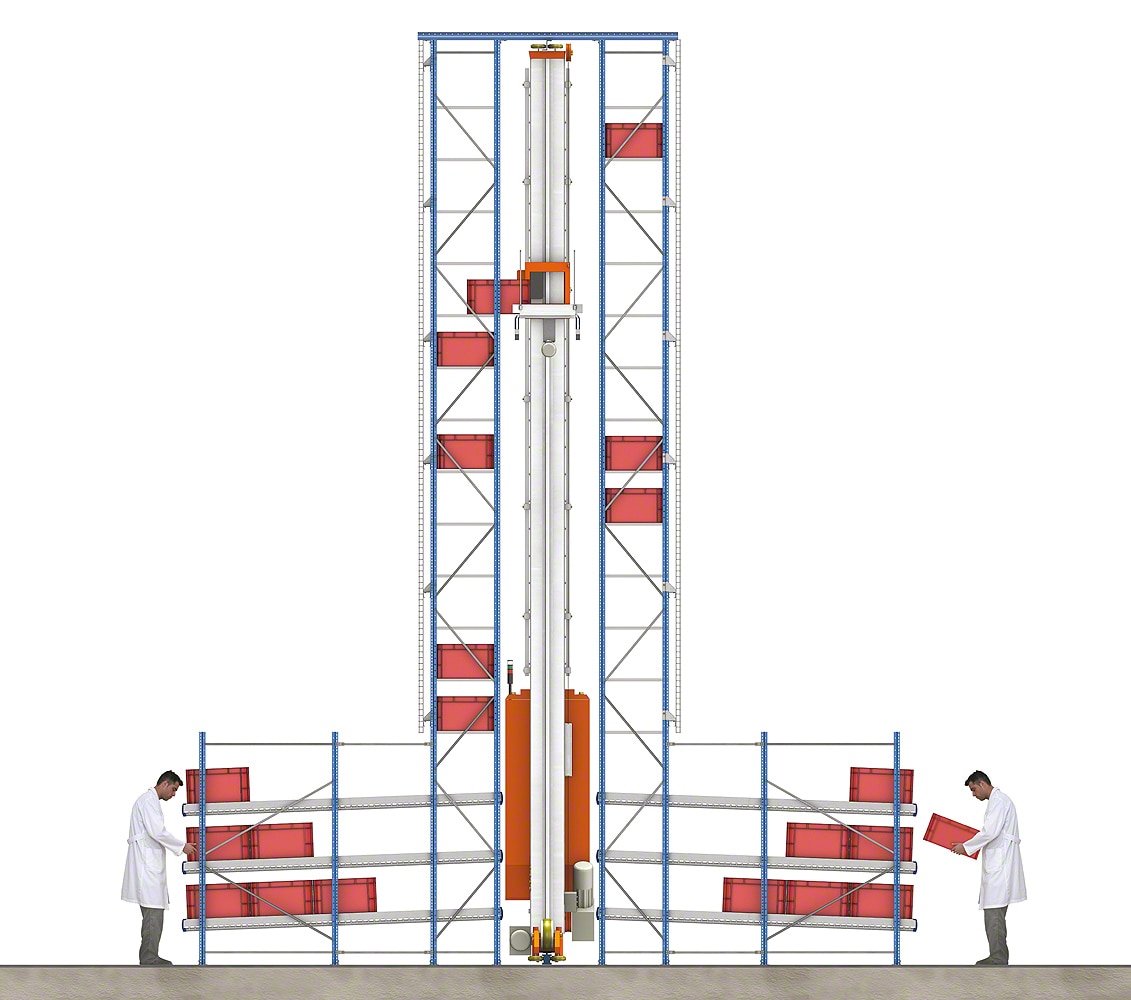 21fa285e-9e4f-f4f1-4e00-0cd044dd94a0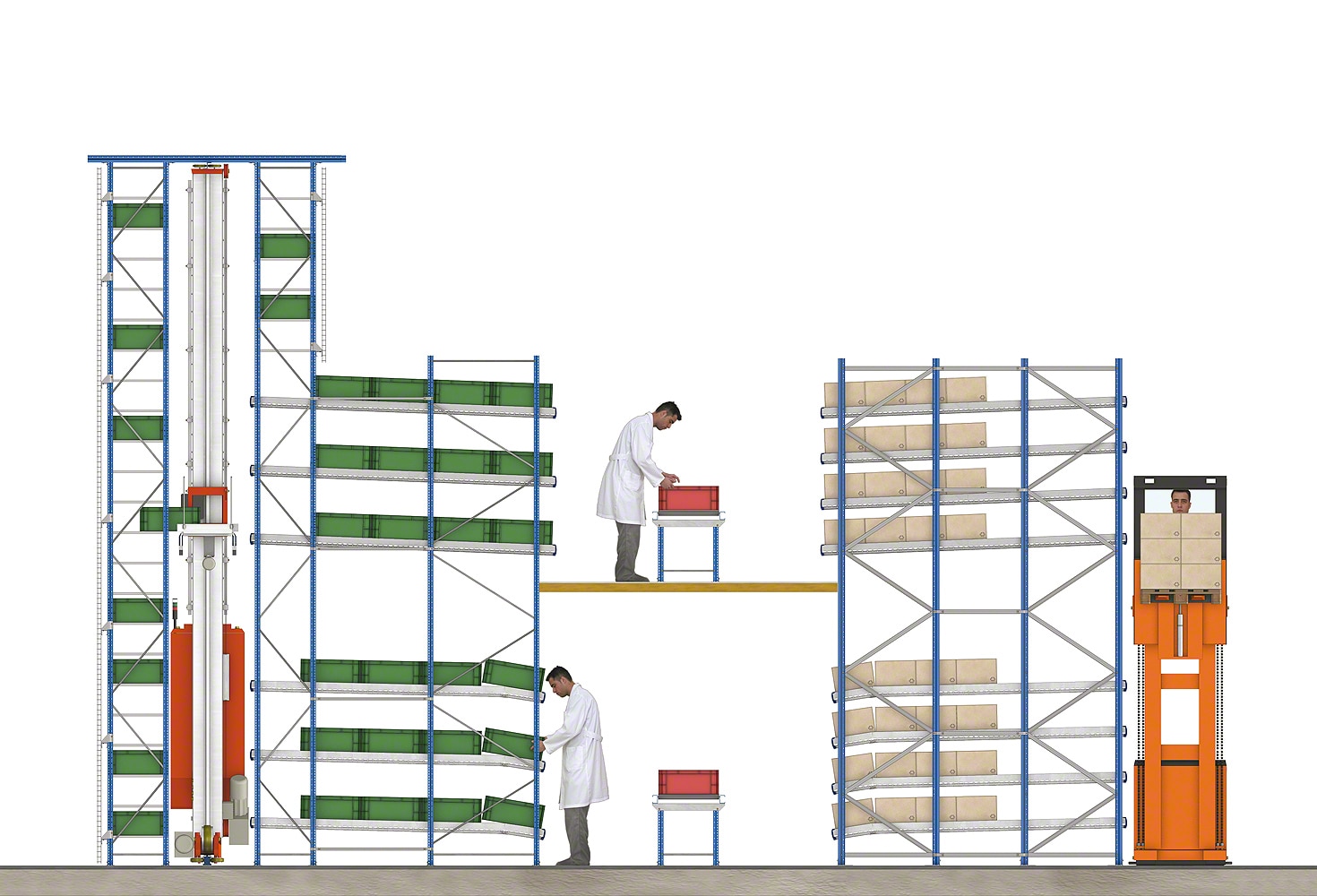 abfca8db-9285-f51f-2a5d-79fafb4a7a89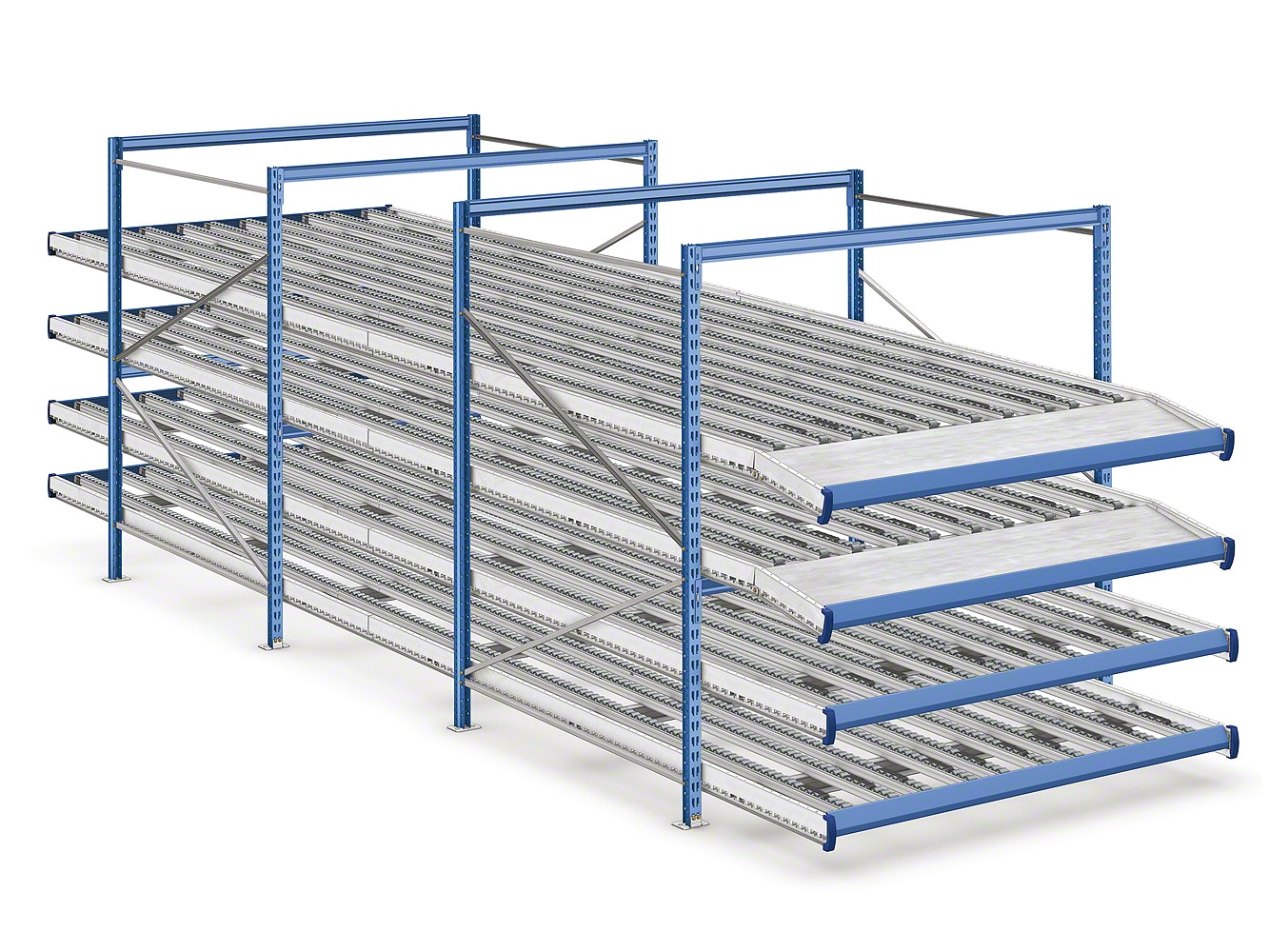 ae45af6b-b3f4-9511-a7f9-bfd80896ef68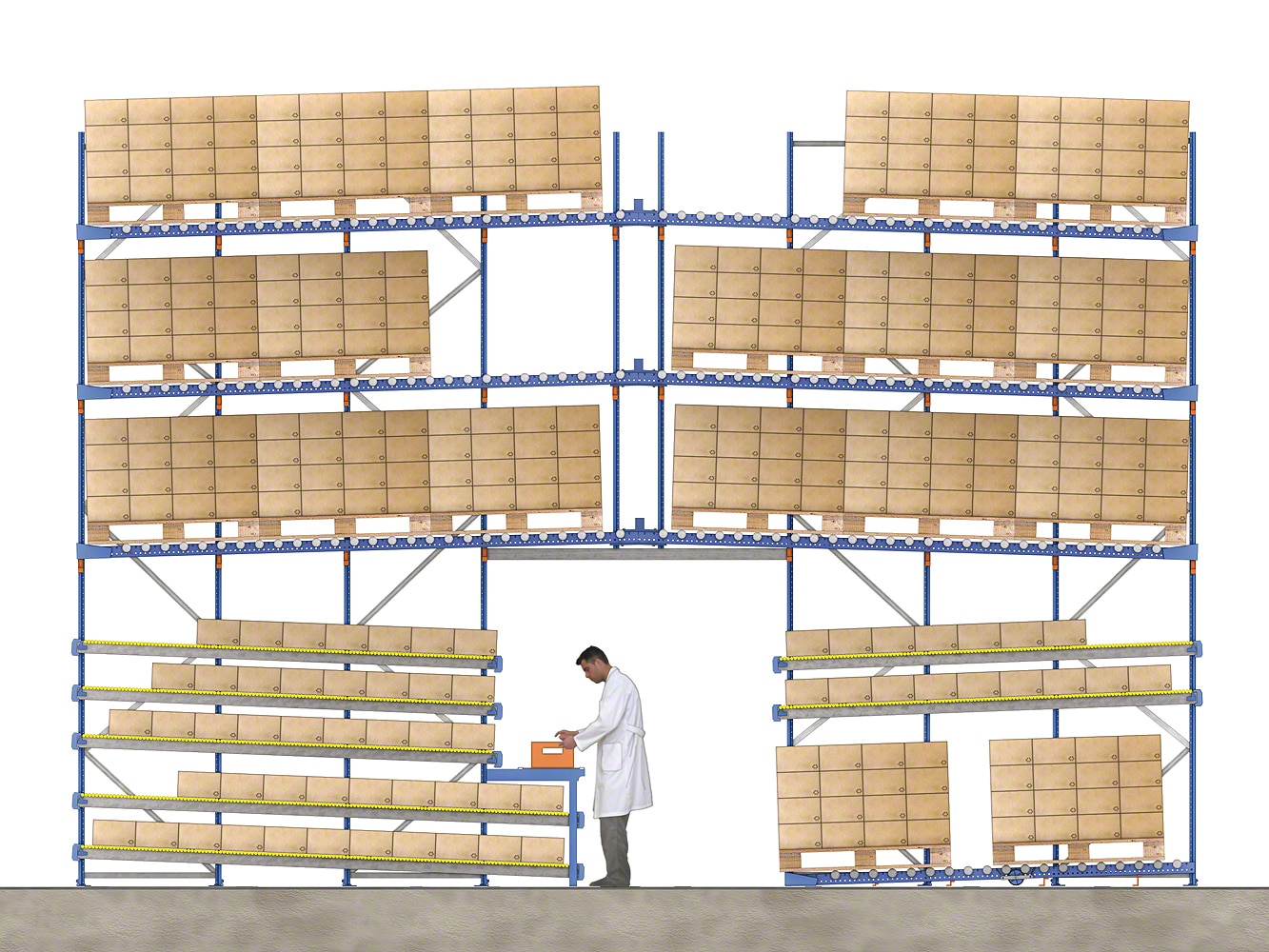 b4c8ab6a-875f-d3d7-923f-ddeb02599590
Racking for live picking is made up of slightly inclined platforms of wheels and roller, which guarantee an optimal entry and exit of goods. The goods are fed in and slide down by the force of gravity to the other end which leads to the exit aisle. The goods slide down roller lanes, which guarantee perfect product turnover, prevent interference in the replenishment of stock, and increase the speed of order preparation. To speed up the collection of material, pick to light devices managed by Easy WMS software can be incorporated.
It is designed for areas in the warehouse with a large volume of picking as they increase the number of lines to prepare and remove the need for personnel to make unnecessary journeys when doing these operations.
Advantages
FIFO System (the first box in is first box out).
Higher number of SKUs at the front of the racking.
Reduction in the time needed for order preparation.
Higher product capacity in the facility.