21 Jun 2016
The very popular Brazilian company, specialised in the production of precooked, frozen potato products, has entrusted Mecalux to design, install and launch a clad-rack automated warehouse. This warehouse has the capacity of storing more than 33, 000 pallets, 1,000 x 1,200 mm in size and each with a maximum weight of 1,120 kg.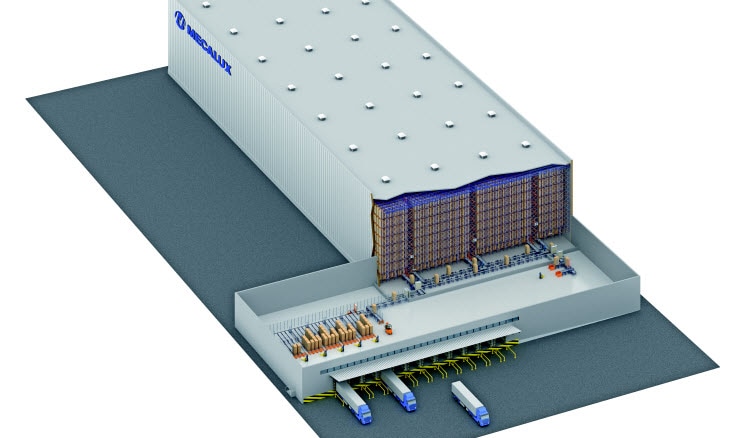 The warehouse, which is more than 25 m high, has three twin-mast stacker cranes with Pallet Shuttle that allow for an input or output of 105 pallets/hour. Thus, the company's required throughputs are attained. The stacker cranes, when working in deep lanes, are supported by a Pallet Shuttle that is responsible for moving the pallet up to the location designated by the Mecalux Easy WMS software.
Additionally, in order to ensure the perfect condition of the goods, Bem Brasil's clad-rack frozen storage is expected to work at a temperature of -30 ºC.
Founded in 2006, Bem Brasil produces more than 100,000 tons of pre-cooked frozen fries a year. It has become the national leader within the sector, and one of the most consumed brands within Brazil.