19 Feb 2016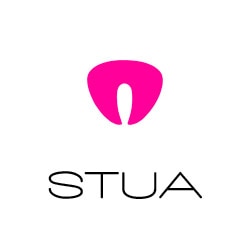 Founded in 1983 by Jesus Gasca, STUA in one of the most internationally recognized Spanish contemporary furniture design companies. Recently, its operations moved to a new facility in Astigarraga (Guipúzcoa) in order to boost continuous growth.
After assessing various options for the implementation of a storage system that best resolved their needs, STUA finally chose the project submitted by Mecalux, due to the confidence that being made in Spain and their extensive experience conveys.
STUA's objectives are to gain perfect control of both their products and deliveries to any part of the world, in addition to maximise storage capacity. To fulfil these requirements, Mecalux has planned out a solution consisting of an automated clad-rack warehouse annex to the production building that stands out for its slenderness, since it has had to adapt to some unusual measurements: 80 m long, 25 m high and only 9 m wide.
The automatic warehouse is made up of an aisle where a single-mast stacker crane circulates, which serves the double depth racks located on both sides. The racking has 10 levels of different heights in order to locate various sized load units – some larger than usual – given the characteristics of the product. The inputs and outputs of the automated warehouse have been dealt with a circuit of conveyors.
Last but not least, to manage all warehouse processes, Mecalux will implement its Easy WMS warehouse management software, which will allow the full control STUA stock and real-time inventory, while also optimising and coordinating product throughput, from its entry into the warehouse to its dispatch to the end customer.
The new automated clad-rack warehouse will provide STUA with better efficiency and profitability in their logistics operations. This will, in turn, give them a competitive advantage in their job of innovating and promoting Spanish design, which was recognized in 2008 with the National Prize for Innovation and Design.