Femaş Group: AS/RS for boxes and for pallets
13/04/2022
The new logistics centre of multinational Femaş Group, a manufacturer of kitchen equipment, will be outfitted with two automated storage and retrieval systems (AS/RS), one for boxes and another for pallets. Additionally, it will have an extensive inverted electrified monorail system charged with connecting the storage zone with the other areas in the warehouse.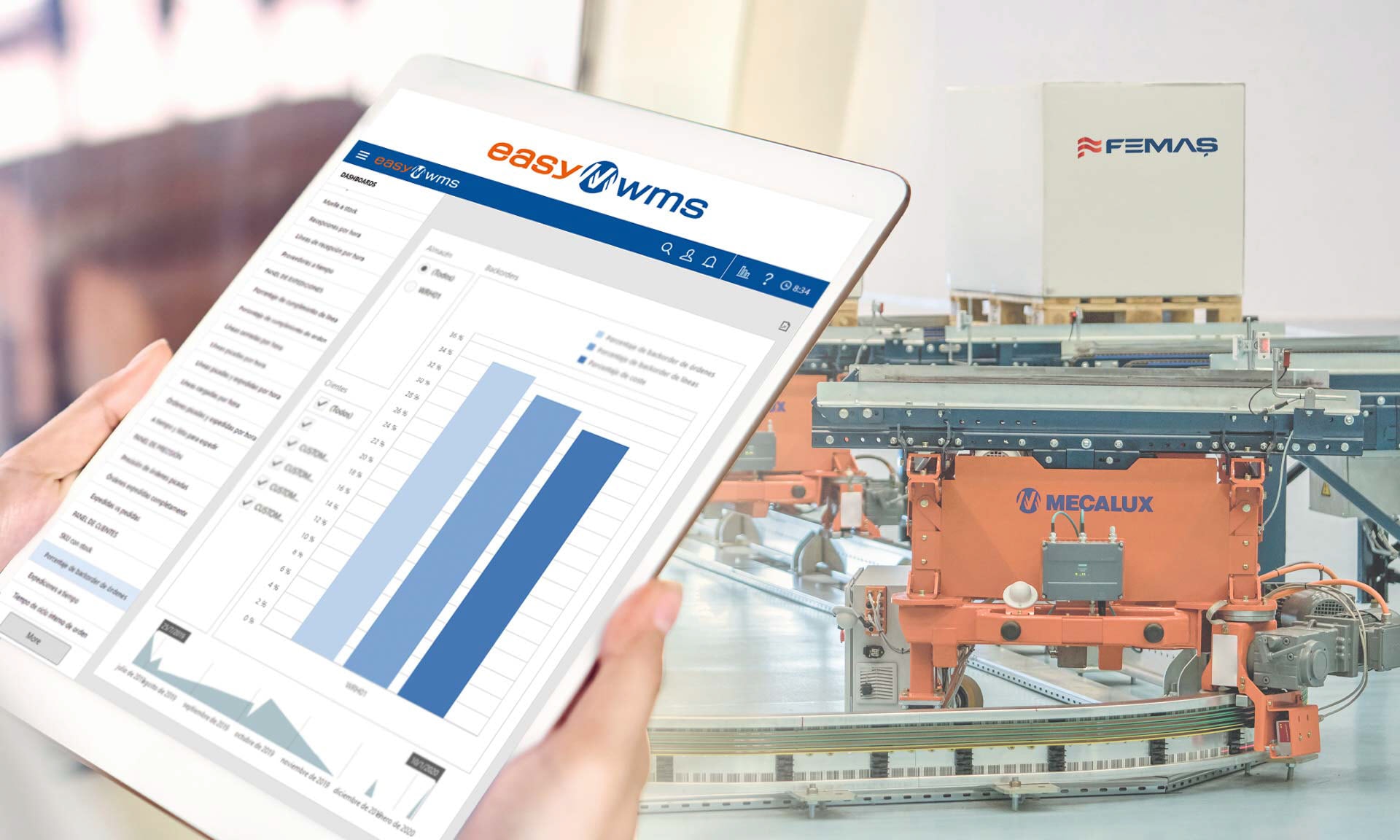 Located in Kayseri, Turkey, the AS/RS for pallets will stand 13.5 m tall by 38 m long. With three aisles, it will have the capacity to store around 2,000 unit loads. Just beside it, Mecalux will build an AS/RS for boxes managed by two miniload stacker cranes. This system will house 9,200 boxes of up to three different sizes. Both storage solutions will manage both raw material and finished product ready for dispatch.
Meanwhile, the automatic handling equipment — i.e., lifts, conveyors and inverted electrified monorails — will speed up the internal transport of goods throughout the logistics centre.
Easy WMS, the warehouse management software from Mecalux, will run all operations efficiently and under the bidirectional, seamless connection with Femaş Group's SAP ERP system.
When we met with Mecalux, we saw not only a company that supplies in line with demand, but also a team that adds its own contributions to the warehouse and management system we need. Mecalux is a very strong and solution-oriented business with a solid technical infrastructure. Its skilled staff, quality and reliable system and price–performance ratio were all effective in making Mecalux our choice.
About Femaş Group
Established in 1978, Femaş Group has built seven production facilities: six in Kayseri and one in Istanbul. Femaş Group's staff comprises 1,750 people keen on accomplishing the company's mission: to provide solutions comprising of a wide range of merchandise. It differentiates its product offering by analyzing the needs, demands and challenges of customers in 130 countries on six continents. Femas Group's aim is to combine its technology, the know-how of its workforce and its experience in order to devise truly unique solutions.