25 May 2017
The Belgian company Fritel, specialising in the development and production of fryers, waffle irons, grills and other 'fun cooking' devices, plus the distribution of small appliances, has chosen the Pallet Shuttle system by Mecalux to boost the available space and achieve greater storage capacity.
The facility owned by Fritel in Hasselt, a town in northern Belgium, consists of three 7.5 m high racking blocks that provide a total capacity of 2,496 pallets of 800 x 1,200 x 2,000 mm. The racks are served by three shuttles.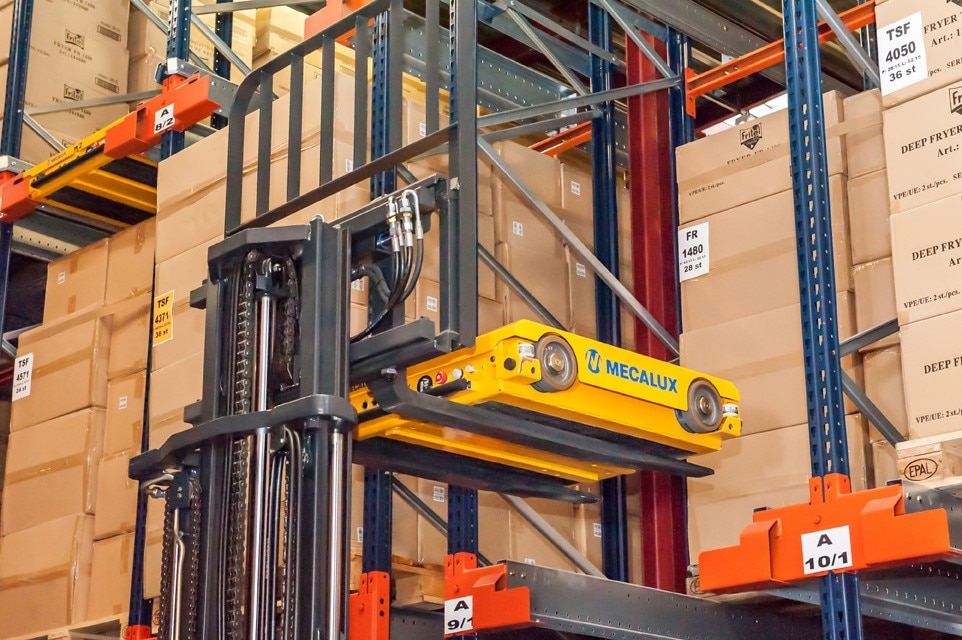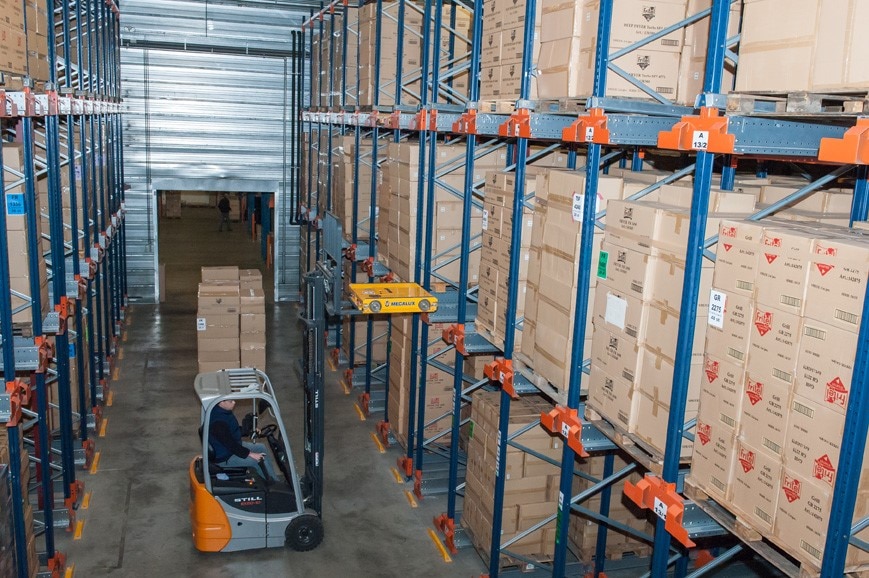 Each block occupies a different surface area because the depth of the channels varies depending on the product to be stored. The first is 13 pallets deep, the second 17 and the third largest one, 22 pallets deep. The three blocks cover an area of approximately 1,200 m2. The racking blocks are three levels high, and its structure is adapted so electric shuttles can move autonomously via the interior of the storage channels.
The Pallet Shuttle follows the orders issued by the operator from a Wi-Fi connected tablet. The operation of this semi-automatic system is quick, simple and requires minimal movements: operators place the motorised shuttle into the channel, they deposit the pallets into the first position of the racks, and the shuttle transfers them directly to the first free location autonomously. When removing the goods, the same process takes place but in the reverse order.
By means of the tablet, and through a software with a simple and user-friendly interface, the operator can perform the following functions: select the desired shuttle and check its status, load and unload channels continuously, locate the shuttles using an acoustic and light signal, take inventory, etc.
Battery charging is carried out at a station capable of charging the three shuttles at the same time, although it can be done on individual shuttles, i.e. the battery is removed once depleted and replaced by one that was previously charged. Thus, the shuttles are always operational.
About Frittel
Fritel came into existence in 1991 as a company focused on the production of fryers. In just seven years, it became the leader of the Belgian sector, a position it still holds today. Over time, the company perfected its products while it began to develop and manufacture a wide variety of items such as waffle irons, grills, fondues, raclettes... as well as cooking utensils. Thanks to the flexibility offered by the Mecalux Pallet Shuttle system, Fritel has significantly increased incoming and outgoing loads with minimal human intervention, which has allowed it to reduce the time spent on warehouse operations.