06 Mar 2017
Mecalux will fit out the Finieco warehouse, a Portuguese paper bag manufacturer, with two blocks of racks served by a light-duty stacker crane and an automatic Pallet Shuttle. In all, the company will attain a storage capacity for 5,000 pallets of 800 x 1,200 mm and 4,700 pallets of 1,000 x 1,200 mm.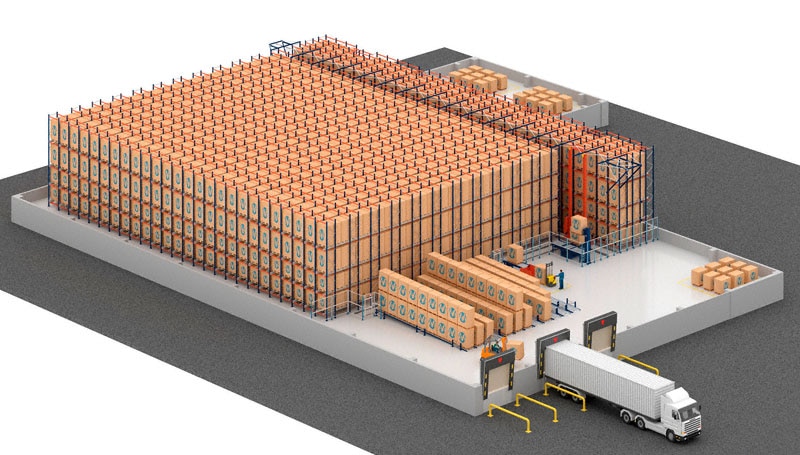 The warehouse will be composed of a single, 45 m long aisle where a 9 m high, light-duty stacker crane will circulate with an automatic Pallet Shuttle. The stacker crane is tasked with positioning the shuttle in the assigned location, and the shuttle inserts or extracts the pallets within the channels.
Mecalux will install a conveyor and a reception station where product inputs will be validated to ensure they are in good condition and meet requirements before entering the warehouse. The storage systems supplier will also set up nine live preload channels to classify the products by customer or route.
In addition, the Easy WMS by Mecalux will be implemented, which will manage all operations and processes taking place in the warehouse.
Finieco is one of the leading producers of paper bags in Europe. The company produces more than 1.5 million bags daily, both customised and in different formats. It has a significant international presence, and its products are distributed in more than 70 countries, including Portugal, Spain, the UK, Germany, the Netherlands, Switzerland and Austria, among others.
Guardar
Guardar
Guardar