Iberfrasa: growth in step with automation
30/06/2021
Iberfrasa, a manufacturer of personal care products, continues to grow by leaps and bounds. In light of this, it will once again expand its logistics centre in Quintanar de la Orden (Toledo, Spain). Since the facility first opened in 2014, it has been added on to on six occasions. This time, Iberfrasa will build a clad-rack warehouse with completely automated operations: one aisle with double-deep racking and another with the Pallet Shuttle system served by a stacker crane. This new installation, designed to store finished products, will be managed by Easy WMS from Mecalux.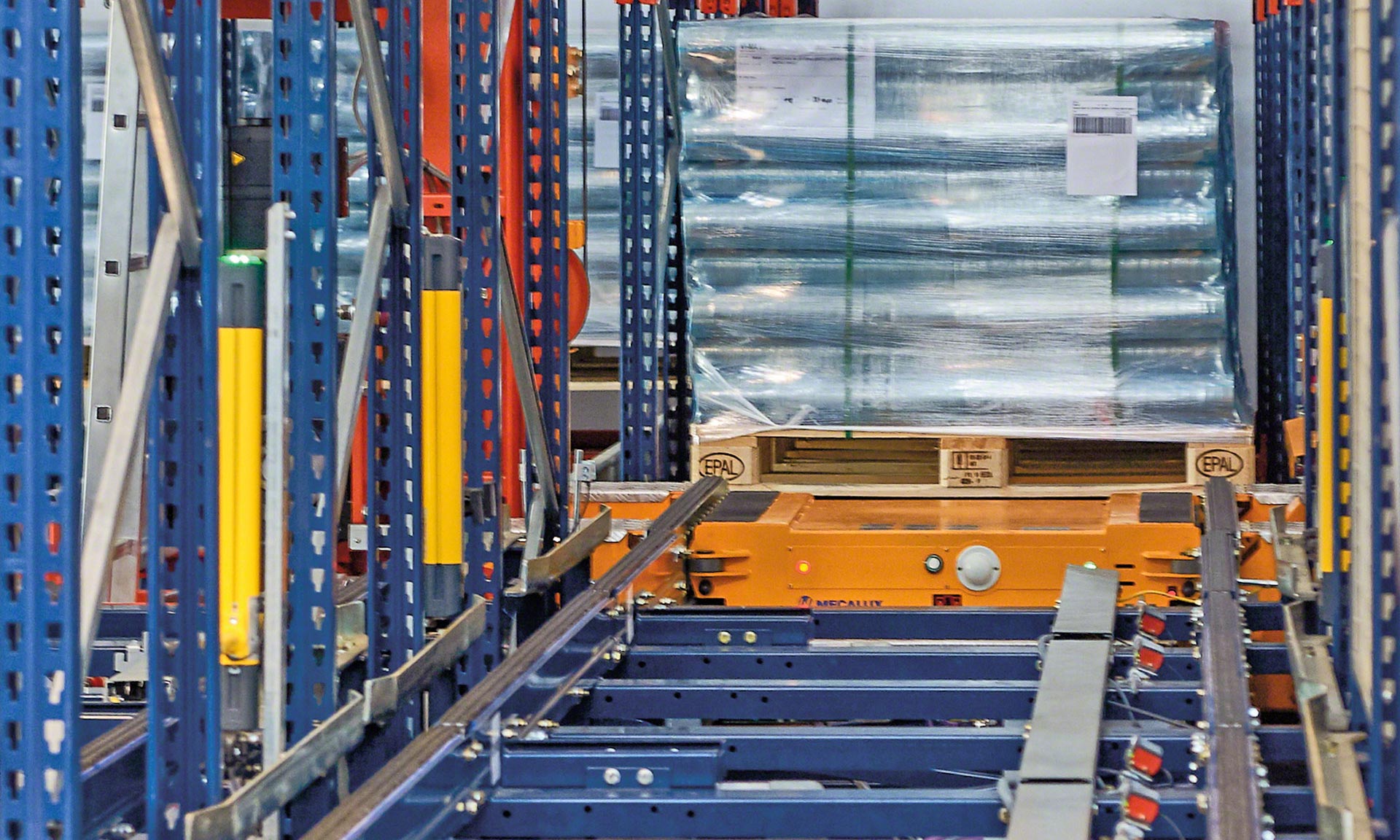 The two automated aisles will have the same size: 26.5 m tall by 69 m long. The difference lies in that one of them will be fitted with double-deep racking on both sides. The stacker crane will have telescopic forks to reach the pallets located in the second position.
The other aisle will be equipped with the automatic Pallet Shuttle system. With this high-density storage solution, a motorised car moves inside the storage channels to insert and remove the goods. Iberfrasa will be able to deposit up to six pallets deep, one after the other.
The company came to the decision to automate its centre in Toledo in order to leverage its growth opportunities and give its logistics processes that quality leap they need to become even more competitive. Aided by the stacker cranes and warehouse management system Easy WMS — integrated with Iberfrasa's Dynamics 365 ERP — the firm will be able to control all goods movements and take inventory in real time.
Iberfrasa's new expansion challenges have led us to make decisions geared towards continuous improvement and the constant adaptation of our operations to customer requirements. To meet this objective, we need to ensure that our logistics processes are streamlined and safe. These automated solutions will help us to achieve these goals effectively both in the present and in the coming years.
An ever-growing company
Iberfrasa is a family business started in 1984 in Quintanar de la Orden (Toledo). It is devoted to the manufacture of personal care products, cosmetics and home goods. With its highly-qualified, experienced and enthusiastic team, the company has made use of the latest technological innovations to raise productivity in all its processes. Iberfrasa's priorities are to provide top-quality products and adapt to new market demands.