15 Aug 2016
As part of its international expansion strategy, Mecalux attended the sector's main fairs during the first months of 2016, displaying the latest innovations in storage systems and the Easy WMS warehouse management software.
Europe has been the backdrop for the first events of the year, with Mecalux attending LogiMAT (Stuttgart, Germany), WIN Eurasia Automation (Istanbul, Turkey) and Intralogistics Europe (Paris, France) in March. While in April and May, the international focus reverted to Latin America, with the participation of Mecalux in the Logistic Summit & Expo (Mexico DF, Mexico), Expomin (Santiago de Chile, Chile) and Expopack (Mexico DF, Mexico) fairs. The quarter closed with a large, 228 m² stand featured at CeMAT (Hanover, Germany).
This year, attention has been focused on Mecalux's two most innovative product developments in recent months: the high-density system with the electric Pallet Shuttle, both in its application for semi-automated warehouses (in combination with stacker cranes or transfer cars); and the Easy WMS warehouse management software, developed for the control and optimisation of logistics supply chain processes. This software has recently become cloud-based, in line with sector trends and demands. To make their main developments public, Mecalux has offered in situ demos to interested professionals, which have been able to see firsthand this powerful tool's functionality and ease of use.
However, the story does not end with the presentation of Mecalux's innovations to the world. In the coming months, Mecalux will step up activity in this regard, by participating at the following intralogistics trade fairs in September: IMHX (Birmingham, UK), Empack & Logistics (Porto, Portugal), Taropak (Poznan, Poland) and Expo Logisti-k (Buenos Aires, Argentina). The last event of the year will be in November, at the Logistics fair (Madrid, Spain).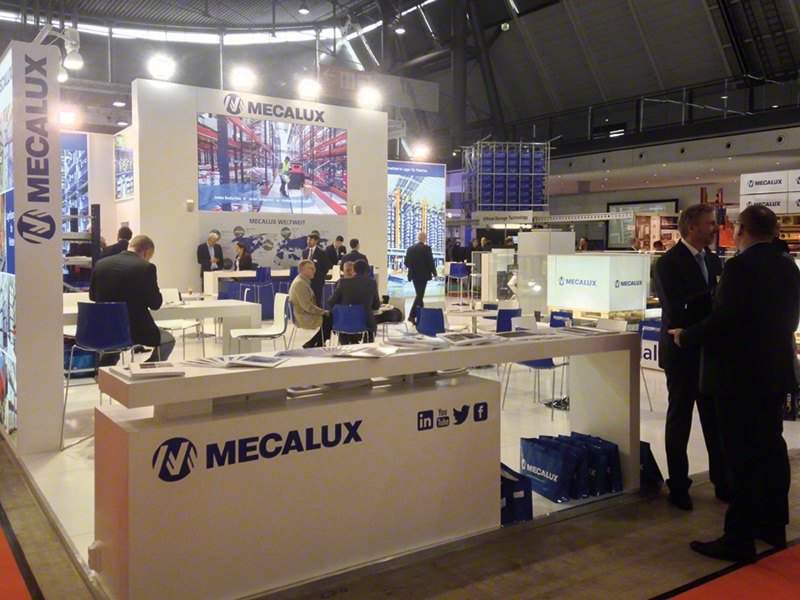 Guardar