26 Oct 2016
The Spanish company Cárnicas Chamberí, specialised in pork quartering and distribution, has entrusted Mecalux with the design, construction and installation of an automated cold storage warehouse. This 1,700 pallet capacity installation is located in Cárnicas Chamberí's production plant in the province of Toledo.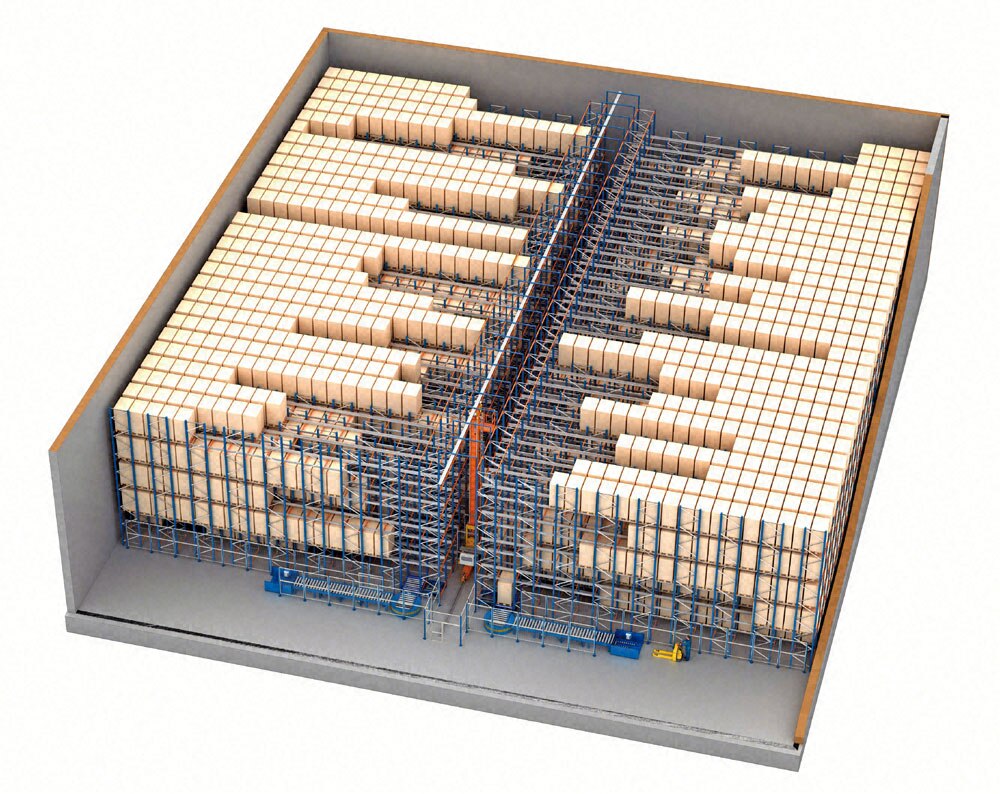 The facility, set up to work at controlled sub-zero temperatures of -25 ºC, will have a storage aisle served by a stacker crane, which contains a Pallet Shuttle. The stacker crane is responsible for positioning the shuttle in the assigned channel, while the Pallet Shuttle inserts or extracts the pallet inside the racks.
This solution, based on a high-density system, offers maximum storage capacity for installations that do not require a high flow of movements. The management of the warehouse, as well as communications with the customer's ERP, will be overseen by the Mecalux Easy WMS warehouse management system.
Cárnicas Chamberí is a family business with more than 35 years of experience which, thanks to dedication and the pursuit of quality, has converted them into a leading company in the meat industry.