26 Sep 2016
It has only been 18 years since its founding, but Congelados de Navarra, with its strong entrepreneurial spirit, has managed to become a key player in the production of frozen vegetables in Europe. The company has hired Mecalux to construct a new large-sized cold storage installation in its manufacturing centre in Fustiñana (Navarra, Spain), with capacity for more than 83,000 pallets.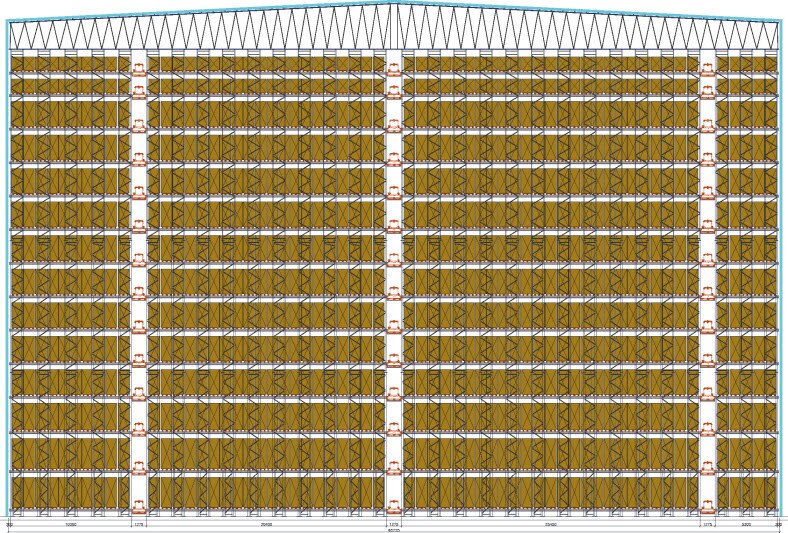 The frozen storage will be a benchmark for this type of construction both for its colossal dimensions (44 m high) as well as being equipped with the latest technology in the logistics sector, which will achieve very high workflows and maximise installation throughput.
Its operation will be fully automated using transfer cars with the corresponding Pallet Shuttle, lifts and monorail circuits, some of which will connect this warehouse to the current production plant.
Along with the two frozen storage units already built by Mecalux in this production centre, Congelados de Navarra will receive a storage capacity of over 146,000 pallets thanks to this ambitious project.
This new phase of growth in Fustiñana envisages the possibility of building more cold storage in the future, taking into account market demands and the company's objectives. The company also owns another manufacturing centre in the town of Arguedas with two automated warehouses also erected by Mecalux with a capacity for 14,000 pallets.