24 Nov 2016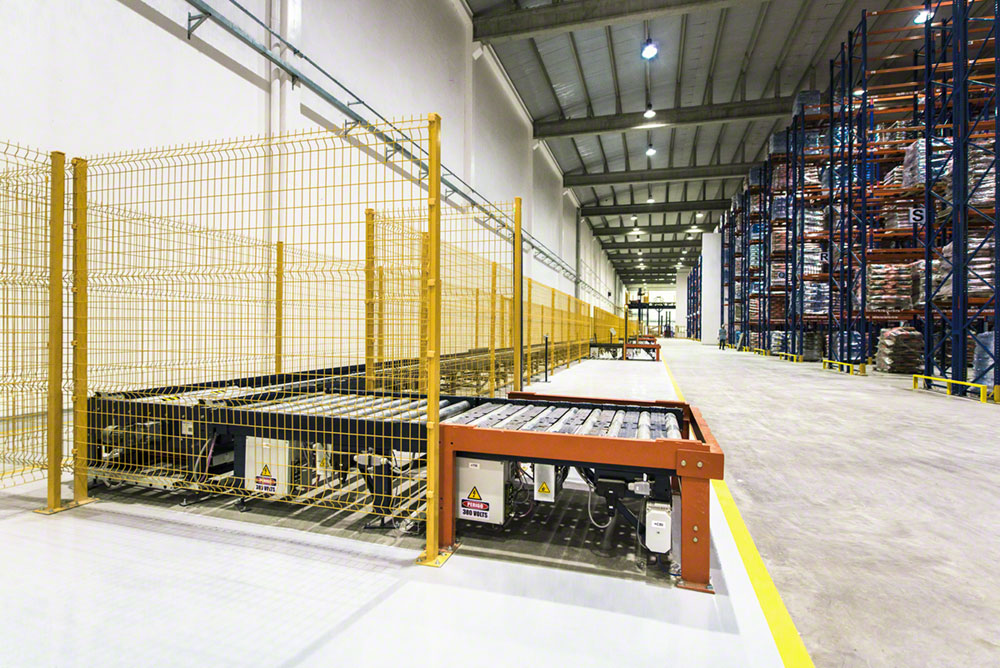 Mecalux has launched a self-managed conveyor system incorporating 'plug and play' technology. The operation is similar to the conveyors Mecalux currently supplies; although, in this case, they do not require a control system to guide them. Orders are transmitted directly between adjoining conveyors.
The connection is very simple; one conveyor is joined to another, and the power and signals are relayed to activate its movement. It only requires a power cabinet connected to the first conveyor of the circuit. There are also devices that are responsible for turning on the first conveyor of the line when the pallets are introduced into the circuit. For example, a switch, an optical sensor, or an induction loop device that detects the passage of the forklifts.
Automatic conveyors are a seamless solution for connecting production areas, other areas of the warehouse or both together. This means that all forklift movements are eliminated, resulting in a reduction in operating costs and increased safety.
This model constitutes a significant step forward because the circuit can be modified at any time by simply adding new conveyors. It is also bidirectional since it enables the transport of loads in both directions. Among its advantages are its easy assembly (specialised personnel not required) and the speed of delivery and start up. In addition, it can also be connected to external elements such as balers, doors, forklifts, lifts, scanners, etc.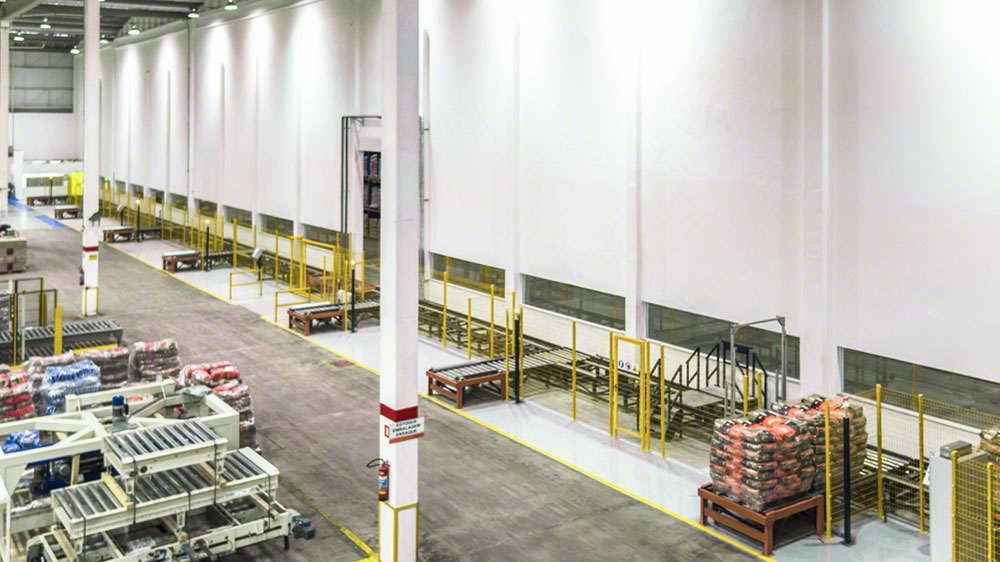 Guardar
Guardar
Guardar
Guardar
Guardar