27 Jun 2017
The Dutch fishing company Mooijer-Volendam B.V. has built a new 40 m long, 31.5 m wide and 11 m high frozen storage installation. Mecalux, through Toyota Material Handling, has supplied a storage system consisting of eight double Movirack mobile racks on mobile bases and two static units, which offers a total storage capacity exceeding 2,500 pallets.
The Movirack mobile racking will house the weekly production of Mooijer-Volendam B.V., prepared for distribution throughout Europe. This high-density system is going to maximise storage capacity, as well as facilitate direct access to the goods when the corresponding work aisle opens.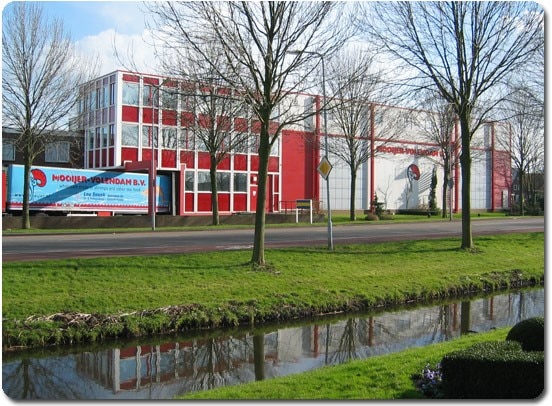 The chamber will operate at a constant temperature of -25 °C. One of the biggest advantages of Movirack mobile racking is that it will make full use of the installation's volume, which will result in energy consumption savings because of the optimal distribution of chilled air between the pallets.
Mooijer-Volendam B.V. is a Dutch wholesale company of seafood, smoked fish and frozen vegetables, with a broad selection of products. Considered one of the most influential suppliers in the industry, the business controls its entire production chain, from fishing, factory production or storage, to distribution using its own lorries.