Nathor: automated storage system for Latin America's biggest bicycle manufacturer
17/06/2021
Nathor is set to build an automated storage system managed by Easy WMS from Mecalux at its facility in Blumenau, Brazil, where it produces approximately 7,000 bicycles a day. The new solution will be fully automated to streamline goods inflows and outflows and accurately control the products.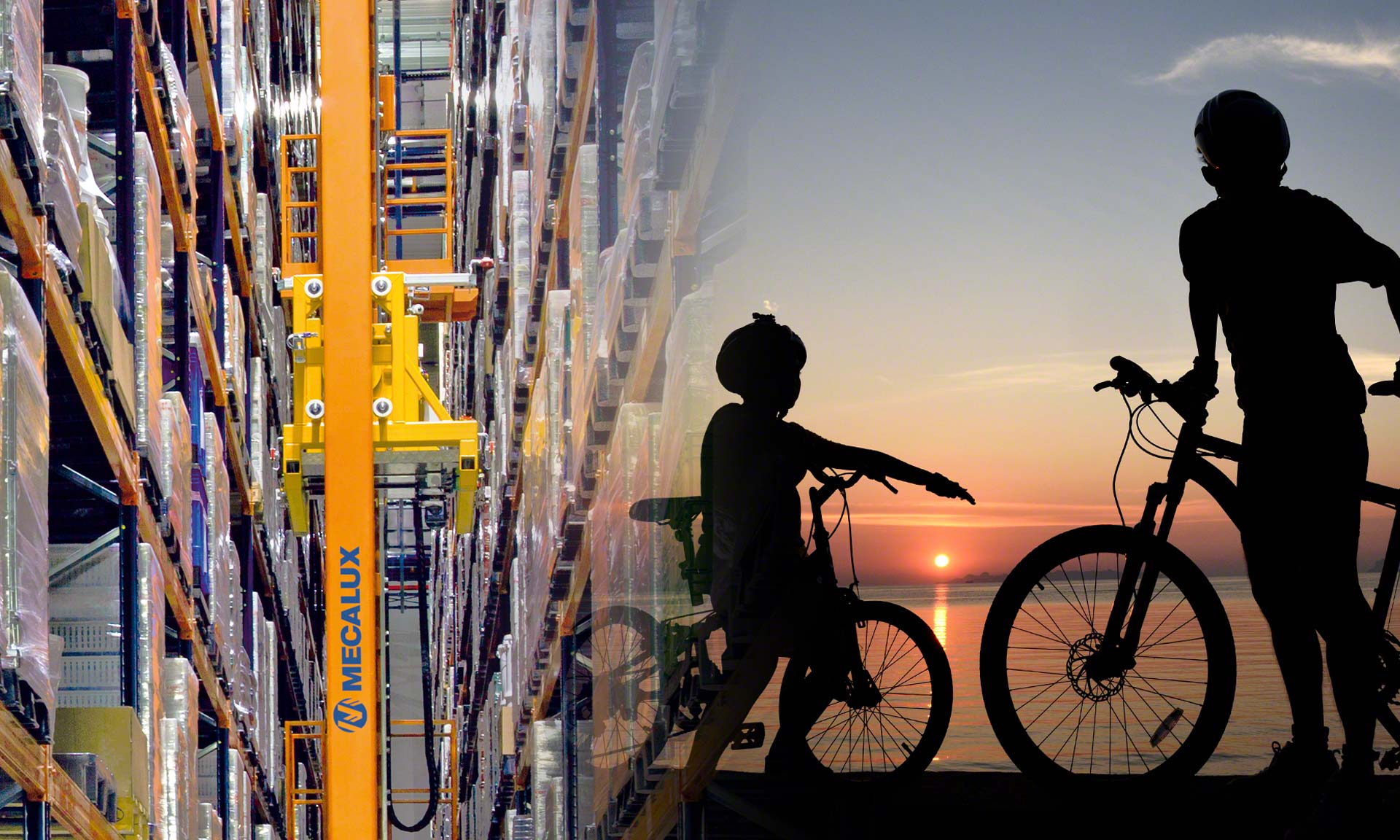 The automated system will be composed of a single 97-metre-long, 12-metre-tall aisle with double-deep racking on both sides and a storage capacity of over 2,000 pallets. A twin-mast stacker crane will insert and remove the products from their locations quickly and safely, following instructions from the Easy WMS warehouse management system. To make the most of the space, goods receiving and dispatch stations will be set up on one side of the racks.
Easy WMS will assign each product a location, taking into account its SKU and demand level. Thus, for example, high-turnover products will be placed at the ends of the aisles to speed up their entries and exits as required. This way, the system will be able to monitor traceability in real time.
We've decided to automate the storage of our raw materials to cope with the considerable growth that the sector's experiencing and, at the same time, ramp up organisation and agility in goods handling. Technology allows us to tighten our control over our supplies, generating reports on which raw materials we use more or less frequently.
Latin America's largest bicycle manufacturer
Founded in Brazil in 1985, Nathor is the biggest bicycle producer in all of Latin America. Its commitment to customers and its attention to detail have helped it to gain the market's trust and recognition, driving its international expansion. The company has a 24,000 m2 facility dedicated to the production and storage of the bulk of the components used to assemble its bicycles.