11 May 2017
Mecalux has developed new light-duty stacker cranes, of up to 9 m in height, specifically to operate with the Pallet Shuttle system. The automatic Pallet Shuttle solution served by stacker cranes is utilised in warehouses that have few SKUs and many pallets per SKU.
The new line of stacker cranes is designed for warehouses with small or medium-sized loads ―as well as shorter ones― that require operations to be automated.
The light-duty stacker crane with Pallet Shuttle transforms both drive-in and semi-automatic Pallet Shuttle systems into fully automated solutions. Much of the original structure is made use of, forklifts are replaced and only the components needed for proper operations are modified.
Con 9 m de altura, el transelevador ligero con Pallet Shuttle puede manipular la mercancía en aquellas estanterías que posean entre tres y cinco niveles de carga (en función de las medidas de los palets). Es una opción recomendada en almacenes que exigen un alto rendimiento, dado que efectúa un número muy elevado de movimientos y ciclos a un precio asequible.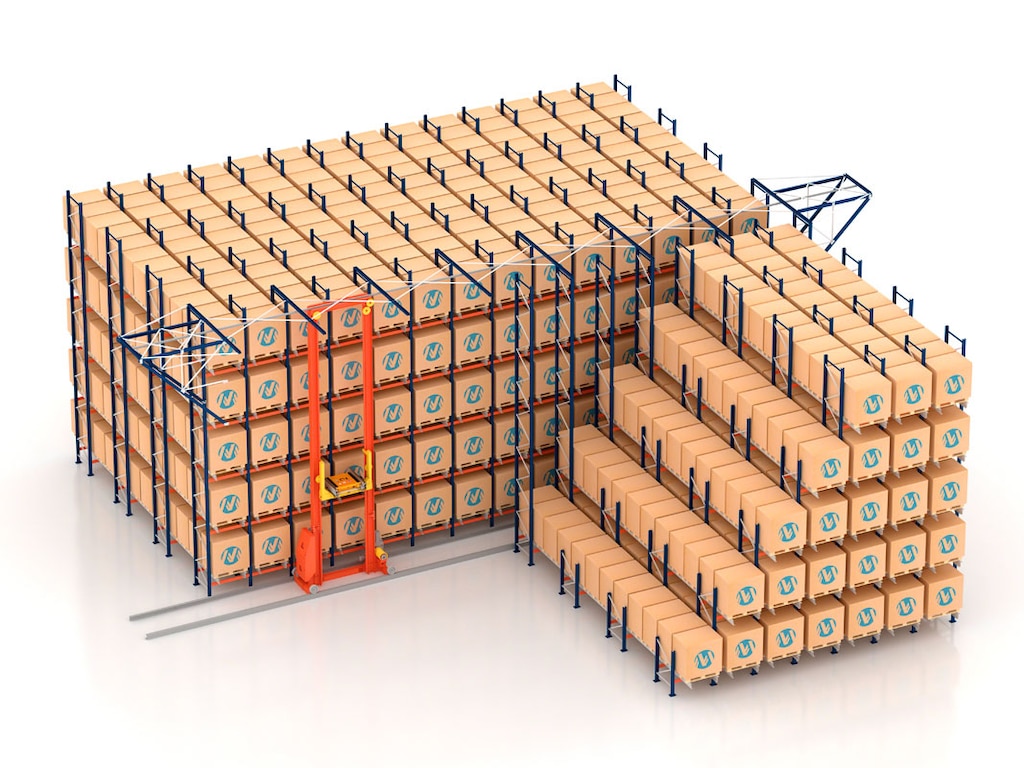 Being that it is 9 m high, the light-duty stacker crane with Pallet Shuttle can handle the goods housed in rackings with three to five load levels (depending on the sizes of the pallets). It is an option recommended in warehouses that demand high throughput, given that it carries out a vast number of movements and cycles at an affordable price.
Full automation of such installations is increasingly common since it makes full use of space and structure volume to augment storage capacity. Excellent management of the goods, increased productivity and high availability are among its noteworthy advantages, due to its non-stop around-the-clock operational ability. Also, these traits minimise personnel and operating costs (eliminating reliance on traditional handling equipment).
Light-duty stacker cranes permit the automation of installations that comprise drive-in racking, as well as the semi-automatic Pallet Shuttle system, at a viable cost-value