21 May 2018
Mecalux will partner up with ITO Intern Transport, a handling equipment provider, to fit out the new Joh. Johannson Kaffe distribution centre with the latest technology. The automated management of this warehouse will help this Norwegian coffee company reach never before achieved productivity levels.

The automated warehouse will consist of two aisles with double-deep racking on both sides. The racks will stand 17 m high and 58 m long, with ten storage levels. The overall storage capacity will be 3,706 pallets. A stacker crane in each aisle will insert and extract pallets from the corresponding location.
A conveyor circuit will link the automated warehouse to the dispatch area, situated next to the installation. Ten live preload channels will be enabled here, where readied orders will be grouped before being dispatched from the warehouse.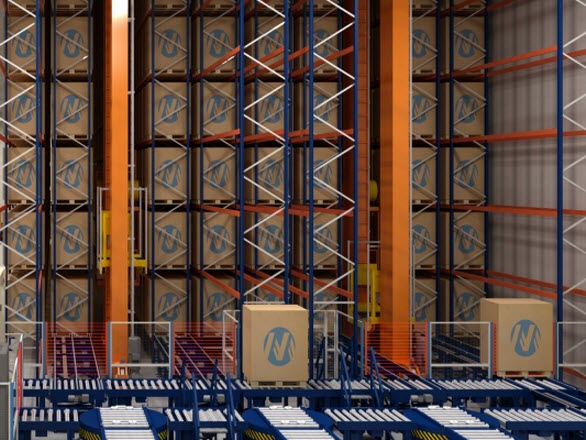 Mecalux will also install 3.5 m high pallet racks, which will offer an additional storage capacity of... pallets. Several Automatic Guided Vehicles (AGV) will move the merchandise from the production centre to the racks with fast pace slotting of the goods in the storage locations.
About Joh. Johannson Kaffe
Johan Johannson started doing business in 1866 importing coffee, sugar and syrups. Since then, his family has continued as company shareholders. Currently, this Norwegian company is in the wholesale food business, in addition to being one of the largest European coffee importers from Africa, Asia and South America. This coffee is sold under brand names like Ali, Evergood, Farmer's Coffee, Green World, Coffee of the World and Jacobs.