09 May 2017
Mecalux will install the semi-automatic Pallet Shuttle system in a new frozen storage installation for Ultracongelados of Cortes. With this solution, the company will expand its storage capacity by about 16,000 pallets of 1,000 x 1,200 mm.
The 6,839 m2 frozen storage chamber will have three, 13.2 m high racking blocks with five levels each. In the two side blocks, levels will hold 16 pallets in depth and 35 in the central block.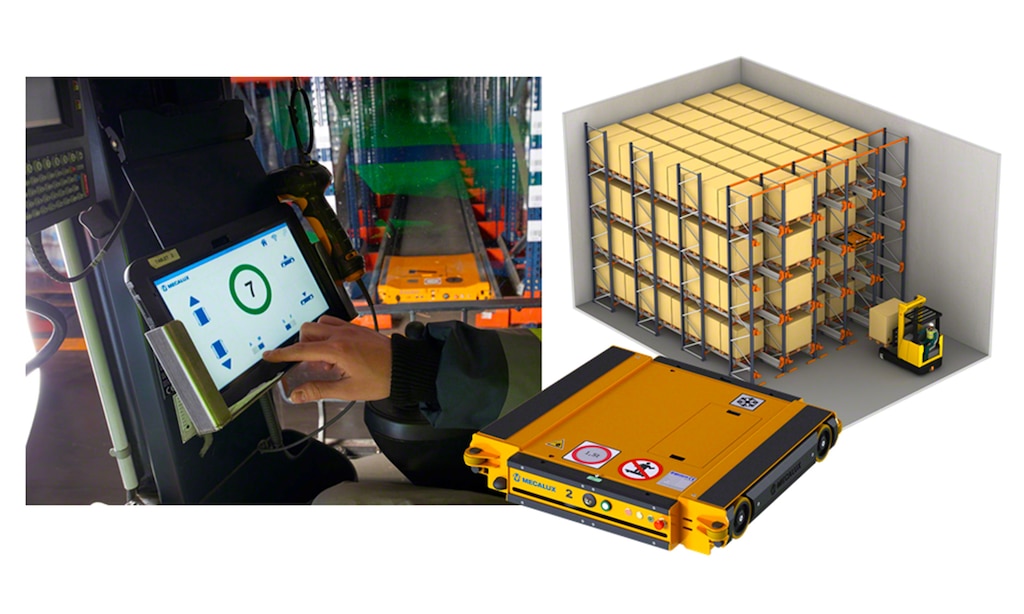 Mecalux will provide four Pallet Shuttles, which are responsible for automatically inserting or removing the pallets within the channels. Control tablets will manage shuttle operations. Each tablet, connected to the wireless network, will incorporate an intuitive software that will interact with any shuttle in the frozen storage. In addition, it will run many applications and operations, such as selecting the number of pallets to remove or taking inventory.
Ultracongelados of Cortes, belonging to the Grupo Virto, is one of the leading frozen food companies in Spain. The production centre the company owns in Navarra focuses mainly on freezing pulses, peas, string and wax beans, broad beans, cauliflower and broccoli for consumption.