Two storage systems for Lestra's duvets in France
15/01/2019
Lestra, the well-known French duvet, pillow and sleeping bag maker, is equipping its new Château-Renault warehouse (Indre-et-Loire) with Mecalux racking. The warehouse will combine two logistics solutions with capacity for more than 13,200 pallets: pallet racks and high-density racks with the Pallet Shuttle system.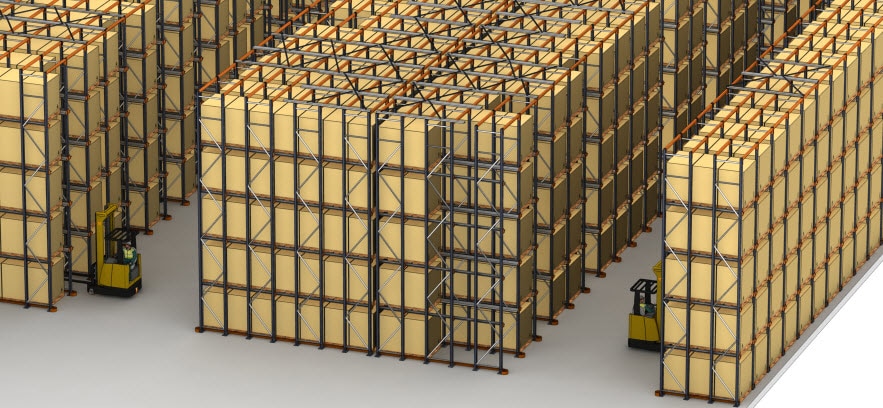 The warehouse will be divided into two sections. Single-depth, 9.5 m high pallet racks will be installed in the first section, comprised of 14 aisles and will hold 5,816 pallets.
In the second section, three blocks of high-density racks will be run by the Pallet Shuttle system, and also include nine aisles of pallets racks. It will contain a 7,468-pallet capacity.
Duvet creator in France
Founded in 1914 in the city of Strasbourg, Lestra has spent the past 100 years striving to improve the well-being of people. With 220 employees, the company carries more than 5,000 SKUs that are manufactured in its three-story production centre.