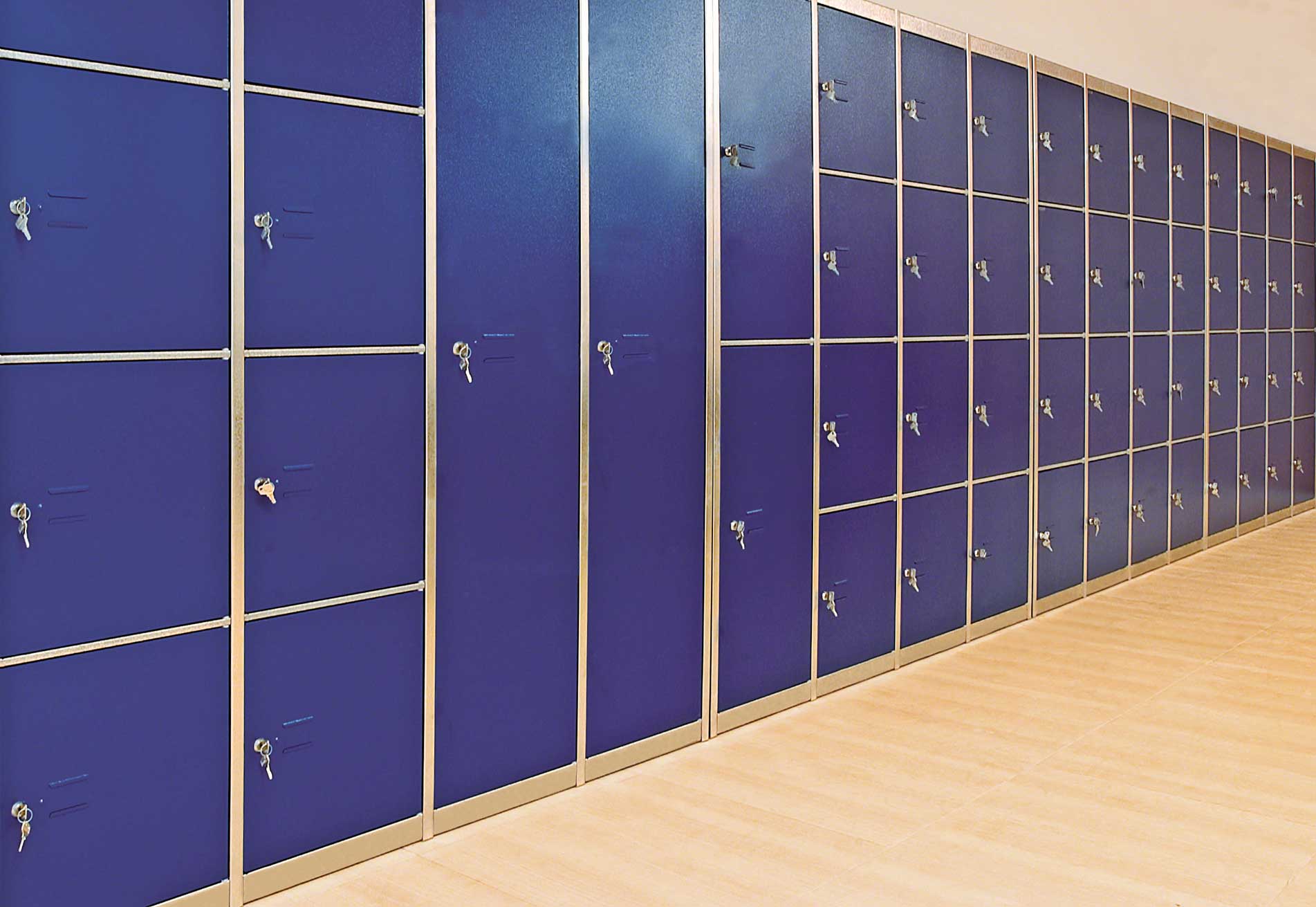 Metal lockers
Compact and carefully looked after design. Modular system allowing many combinations. Easy to assemble, no need for screws.
From an initial block, it is possible to assemble an unlimited number of lockers to create homogeneous groups.
Request information and/or a quote
Mecalux lockers embrace a new concept in compact, aesthetic design that can suit any type of environment: dressing rooms, offices, schools, etc.
Frames integrated into the side panels, exclusive connection systems, two options (with or without feet)... each of these elements has been carefully designed to provide high rigidity, moreover, the lockers are built using high-quality cold-rolled steel, specially treated to ensure durability and resistance.
Advantages
New compact and attractive design.
Extremely easy to assemble - no need for nuts and bolts.
A modular system that allows for multiple combinations.