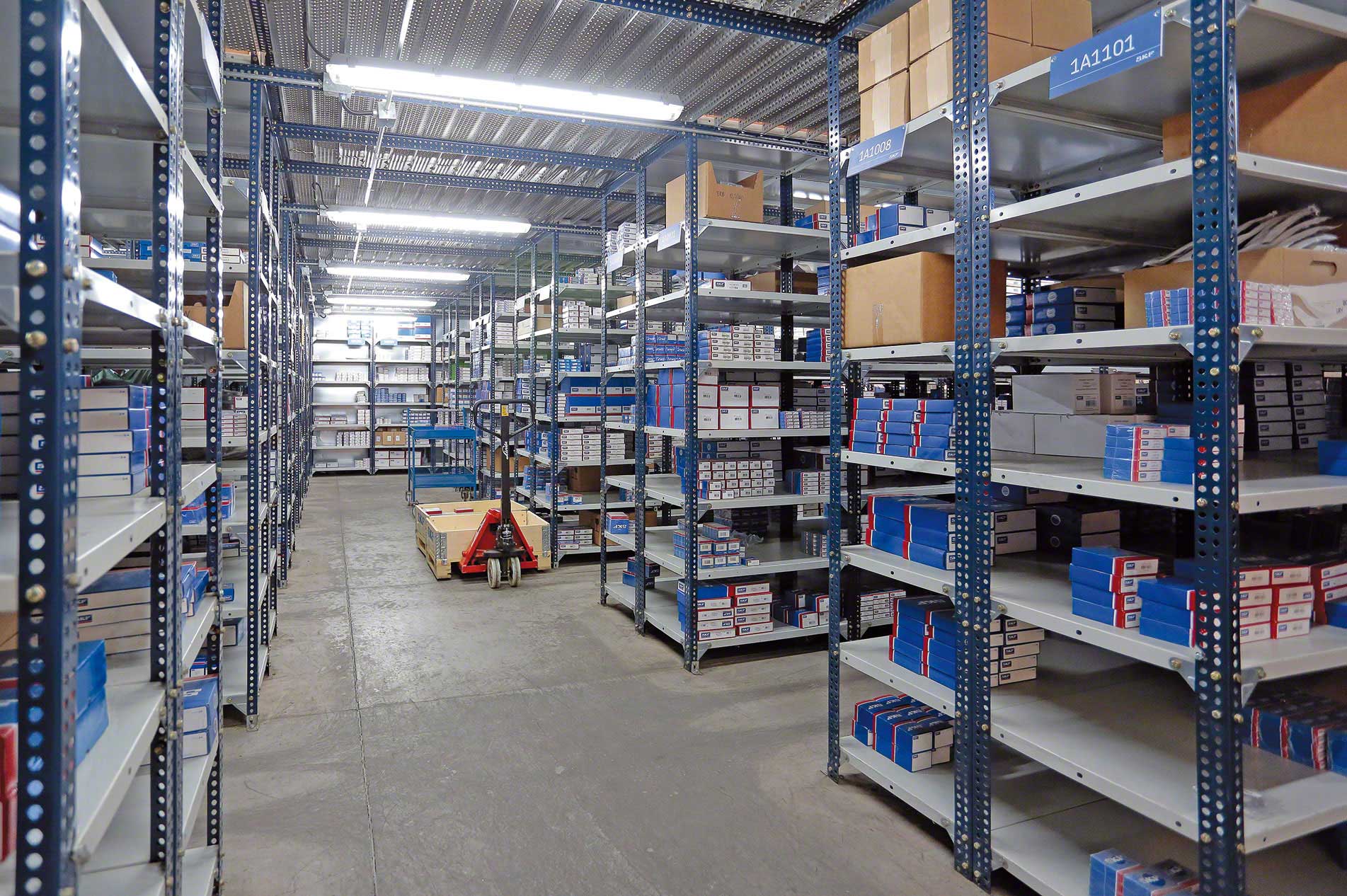 Slotted-angle shelving
Easy and inexpensive. Many combinations. Easy to assemble and perfectly fitting pieces. Excellently versatile.
Extremely versatile and easy to assemble system adapting to all storage needs.
Request information and/or a quote
The shelving units are completely dismountable which means they can be modified or expanded height and length-wise. The system is ideal for the manual storage of light and even relatively heavy loads.
The versatility of applications allows for both the straightforward assembly of shelves and the formation of a wide range of other items, such as benches, tables and other structures.
Advantages
A simple and economic system for a huge range of applications.
Adaptable to all storage needs.
Excellent versatility.
Easy to assemble.