26 Jan 2018
Mecalux Software Solutions is putting out some new management apps, which turns Easy WMS into a more comprehensive, well-rounded software. By fulfilling the very specific needs of our customers, this update means businesses can control all supply chain operations, no matter how complex they might be. The Supply Chain Analytics Software, Labor Management System, Multi Carrier Shipping Software, WMS for e-commerce and WMS for Manufacturing ensure top competitivity, multiplying both warehouse profitability and efficiency.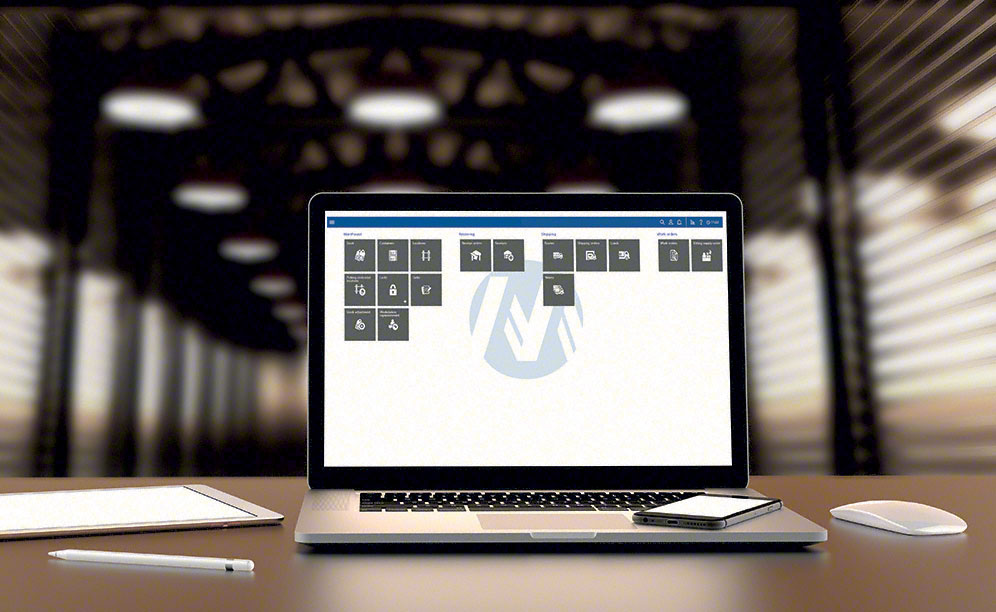 Supply Chain Analytics Software. It provides fast, simple viewing of the different supply chain indicator to give first hand knowledge of the operations being carried out. The end goal is for you to master your own data, monitor your business via the system and keep up to date with information in order to make better, timely decisions. Other than the ability to create custom panels, the system includes by default a set of very handy control screen panels for day-to-day operations (input panel, exit panel, order accuracy panel, customer panel, quality panel, capacity and usage panel, and productivity panel).
Labor Management System. This software records real-time task performances and compares these to the estimated time standards for each. By doing so, it is easier to pinpoint and plan the work of each day, work shift, activity and zone with the aim of knowing how many operators are needed according to peak workload periods. Overall, this helps improve warehouse throughput and saves on personnel spending.
Multi Carrier Shipping Software. Primary carrier agencies are connected automatically to your system, and packing and labelling are done more efficiently and as coordinated as possible. The Multi Carrier Shipping Software of Mecalux works with carriers both offline –making and printing the labels, as well as a specially formatted file that lists the packages being handed over to the forwarding agent– and online, connected to the carrier via an online web service to make and print labels for parcels and to set up tracking codes for shipments.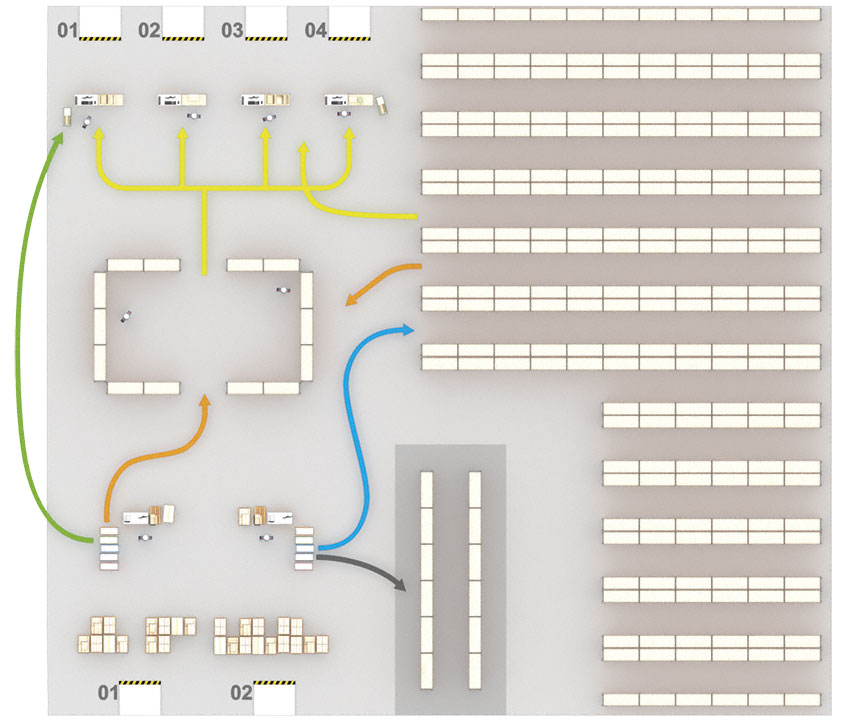 WMS for e-commerce. Our Easy WMS has a broader, improved capacity to manage different storage situations involved with picking items sold online. The software, to achieve this, is able receive material one item at a time, prepare just-in-time orders, split received materials and regroup orders, all based on configurable rules.
WMS for Manufacturing. This software is ideal for adjusting manufacturing levels to product demand and for configuring the amount of raw material needed to make a finished product. Moreover, the WMS for Manufacturing creates a report containing the data of the manufacturing order, the stock made, the raw materials used and the stock consumed. These data are filtered as required and prove to be very valuable to fine tune work times, specify how many workers are assigned to the different tasks and make other informed choices to streamline the manufacturing chain.

For more information and advice, visit: Warehouse management software