19 Sep 2018
NEX Logistics Europe knows that automation of its handling processes has a direct effect on its distribution centres. For this very reason, a few months from now its logistics installations in Bedburg (Germany) will be equipped with a new automated miniload warehouse by Mecalux with a 4,104-box storage capacity.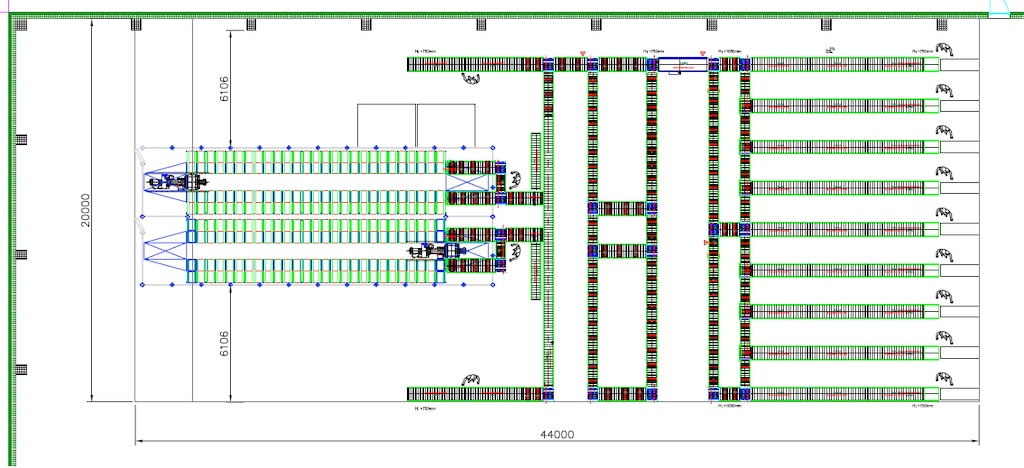 The warehouse will feature a single aisle with two double-depth racks on both sides that measure 9 m high, all divided into 19 levels. Here, they will host a plethora of SKUs from a printer maker (mainly printer parts and toners). A two-level conveyor circuit will be installed on one end of the racking: the upper one will provide empty boxes flowing from the consolidation area to operators for picking orders; the lower one will transport the goods to twin picking stations and take finished orders up to the consolidation and shipping zone.
In the supplied solution, Easy WMS of Mecalux will serve as an interface between the control system and the WMS of NEX Logistics Europe. Easy WMS will communicate –via a database– with the transportation control system to send movement orders to the electromechanical devices of the installation (a stacker crane and conveyors).
Alfredo Pérez - General Manager at NEX Logistics
"We have enjoyed a smooth working relationship with Mecalux for years. To get this project rolling, we analysed what the market had to offer and decided Mecalux's quality customer service is years ahead of the rest."
About NEX Logistics Europe
With more than 50,000 employees around the world, Nippon Express is one of the largest logistics operators globally. NEX Logistics Europe is an affiliate of Nippon Express, which oversees the logistics management of well-known consumer electronics and office material brands. More than 60 countries are supplied from its Bedburg logistics centre.