United Sports Brands Europe: versatility for a sporting goods warehouse
22/04/2021
United Sports Brands Europe, a world leader in the sale of sports performance improvement products, has equipped its new installation in Geel, Belgium, with pallet racks from Mecalux. The versatility of the warehouse and speed in order preparation were two decisive factors in this choice.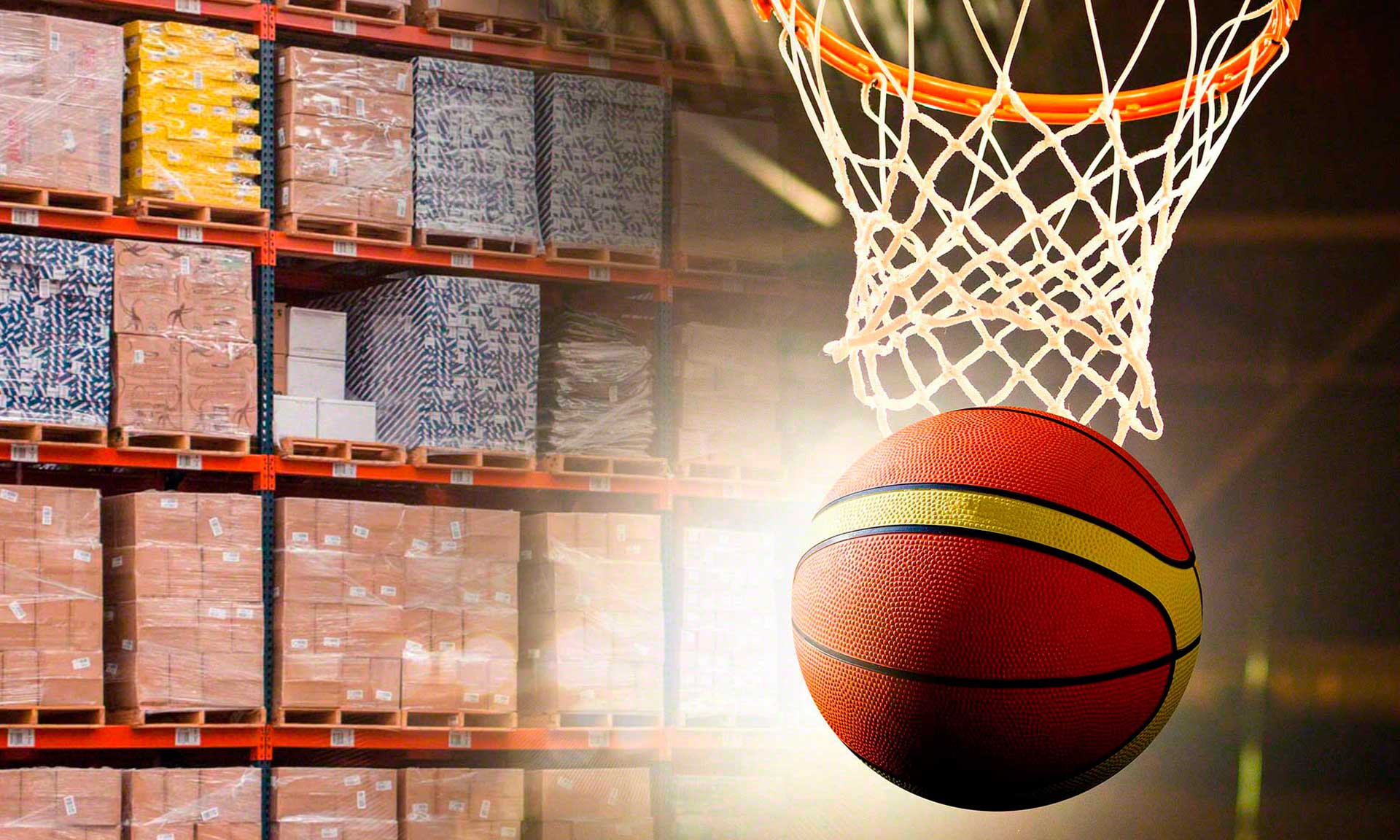 The facility is composed of 8 aisles measuring 23 m long with 10-metre-tall racks on both sides. In total, they store 5,800 pallets with goods of varying heights. The racks are equipped with a number of accessories that make them highly versatile as well as effective in picking.
On the one hand, mesh shelves have been installed on the lower racking levels to store non-palletised goods. Additionally, some of these levels have been fitted with live storage levels for picking. The direct access afforded by this solution is fundamental for streamlining order prep and the insertion and removal of pallets. On the other hand, consoles attached to the ends of the shelving serve to store goods temporarily. This solution is extremely efficient in scenarios requiring cross-docking.
In this new warehouse, United Sports Brands Europe can store a large number of pallets with many SKUs of differing weights, sizes and dimensions.
Due to the significant expansion of our business, we've moved to this new facility, which will definitely increase our efficiency and allow us to continue to grow sustainably.
About United Sports Brands Europe
United Sports Brands is a global leader in the commercialization of goods for boosting athletic performance. The company sells products from its Spalding, Shock Doctor, McDavid, Cutters and NATHAN brands to retailers in more than 65 countries around the globe. With its world headquarters in southern California, the brand also has offices in Canada, Belgium and Japan.