21 Dec 2016
With an eye on expanding its horizons into new opportunities and offering logistics operator services, the transport cooperative Casintra installed the cloud-based Easy WMS warehouse management software by Mecalux. The WMS system organises the operations of all its warehouses (multi-warehouse structure) in Asturias (Siero and Gijon) and Barcelona. Each of these facilities is multi-client and houses the goods from different companies.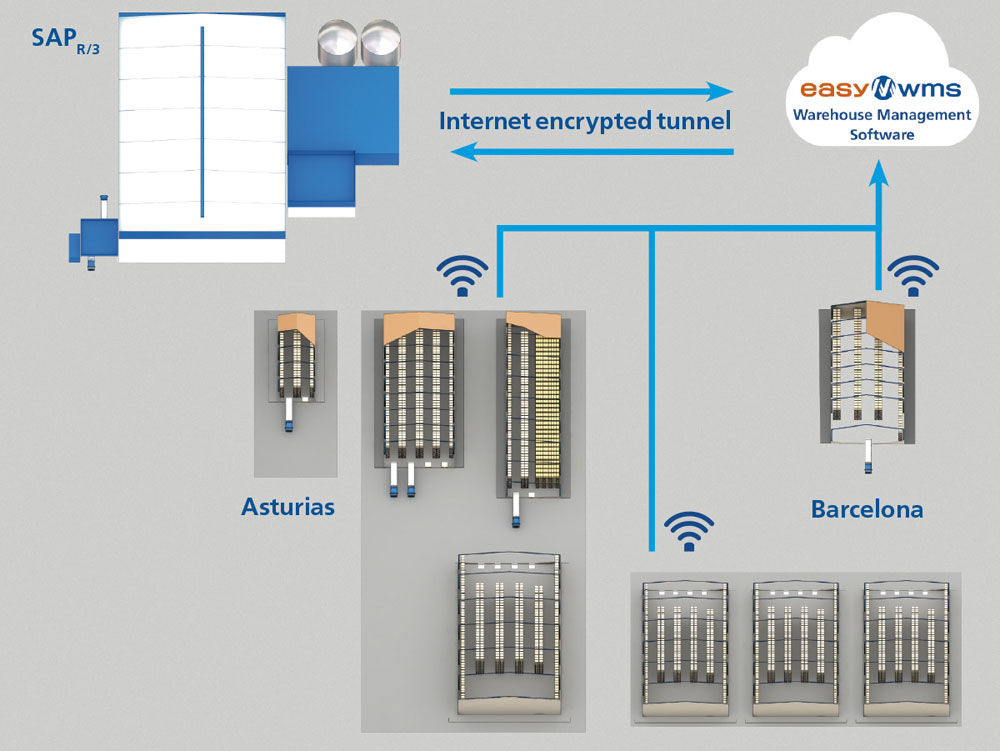 The cloud-based Easy WMS by Mecalux is ideal for Casintra as it has allowed the company to get started in logistics management. There was a minimal investment both financially and in terms of hardware infrastructure (even when lacking any sort of communication system with its customers and suppliers). This way Casintra can ensure the viability of its business, adapt to the changes and requirements of its customers, and strengthen its expansion geographically.
The cooperative did not have to extend its servers or acquire other hardware infrastructure. Instead, it was able to reuse its PCs to connect to the application Mecalux provides via the internet. Casintra has only installed the equipment needed to operate the warehouses, including RF terminals, and list and label printers.
The Mecalux WMS scales to use, so Casintra can increase or decrease the resources and capacity depending on the needs and demand levels of its business.
The cloud-based Easy WMS by Mecalux makes it possible for Casintra to work online with its customers at a very low cost. Taking full advantage of cloud-based technologies, Mecalux connected the company to one of its customer's SAP R/3 business management system. It was done through a private, completely secure VPN site-to-site network. Thus, despite lacking an ERP, it can communicate with the SAP system of its customer. Even the documentation of the orders issued to that customer is automatically generated and personalised. In short, for all intents and purposes, Casintra operates as another one of its customer's warehouses.
Casintra became a cooperative society in 1971 on the initiative of a group of independent carriers in Asturias in order to compete side-by-side in a sector dominated by large domestic and foreign companies.
Guardar
Guardar
Guardar